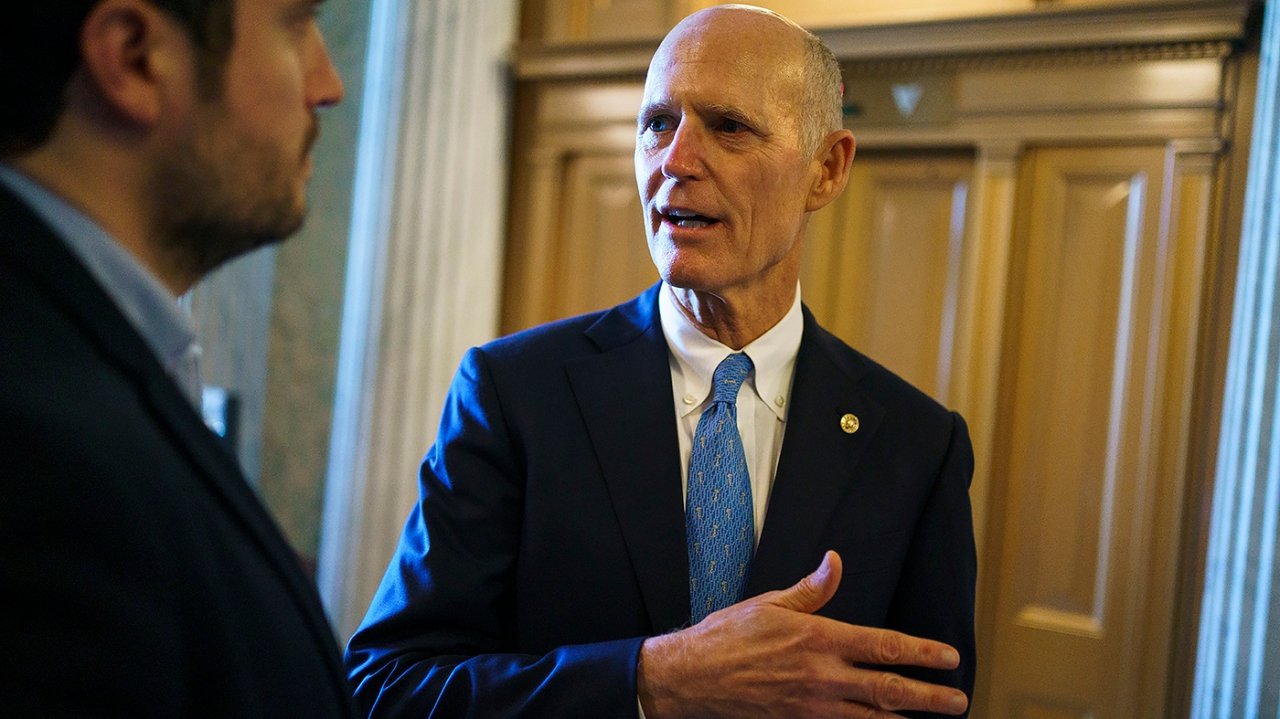 The Senator met the First Couple in Live Oak on Saturday.
Though Sen. Rick Scott was with the President and the First Lady Saturday in Live Oak, the Senator isn't worried about COVID-19 despite Dr. Jill Biden testing positive.
"According to CDC (Centers for Disease Control and Prevention) guidance, Sen. Scott was not a close contact of the First Lady. He and Mrs. Scott wish her a speedy recovery," texted Scott spox McKinley Lewis Monday night.
Though Dr. Biden has tested positive, President Joe Biden has not, as of yet.
"Following the First Lady's positive test for COVID-19, President Biden was administered a COVID test this evening. The President tested negative. The President will test at a regular cadence this week and monitor for symptoms," asserted White House spox Karine Jean-Pierre.
Scott tested positive for COVID-19 back in 2020, early in the pandemic, after "several negative tests." Ultimately his symptoms were mild.
Scott has suggested previously that the "media" treated COVID-19 cases of the current president and his predecessor differently.
Trump had COVID-19 in late 2020, during a pivotal time in his ultimately failed re-election campaign. Scott claimed that the media wanted Trump to suffer during a radio interview in July 2022 on the Brian Kilmeade show.
"It's ridiculous. They almost hoped that Trump would get worse," Scott said.
Kilmeade played clips of Democrats critiquing Trump for a "dereliction" that caused him to get COVID-19 last year, with one blasting Trump for getting taxpayer funded treatment for the virus, goading further comment from the Senator.
"Has anybody suggested that Joe Biden shouldn't get the best care possible? Of course not," Scott said. "We want the President to. We want everybody to."
Meanwhile, as Scott waits out the Bidens' latest bout with COVID-19, Gov. Ron DeSantis, who did not meet the President in the wake of Idalia, presumably is in the clear. The President and First Lady were in state Saturday, but the Governor opted to be elsewhere.