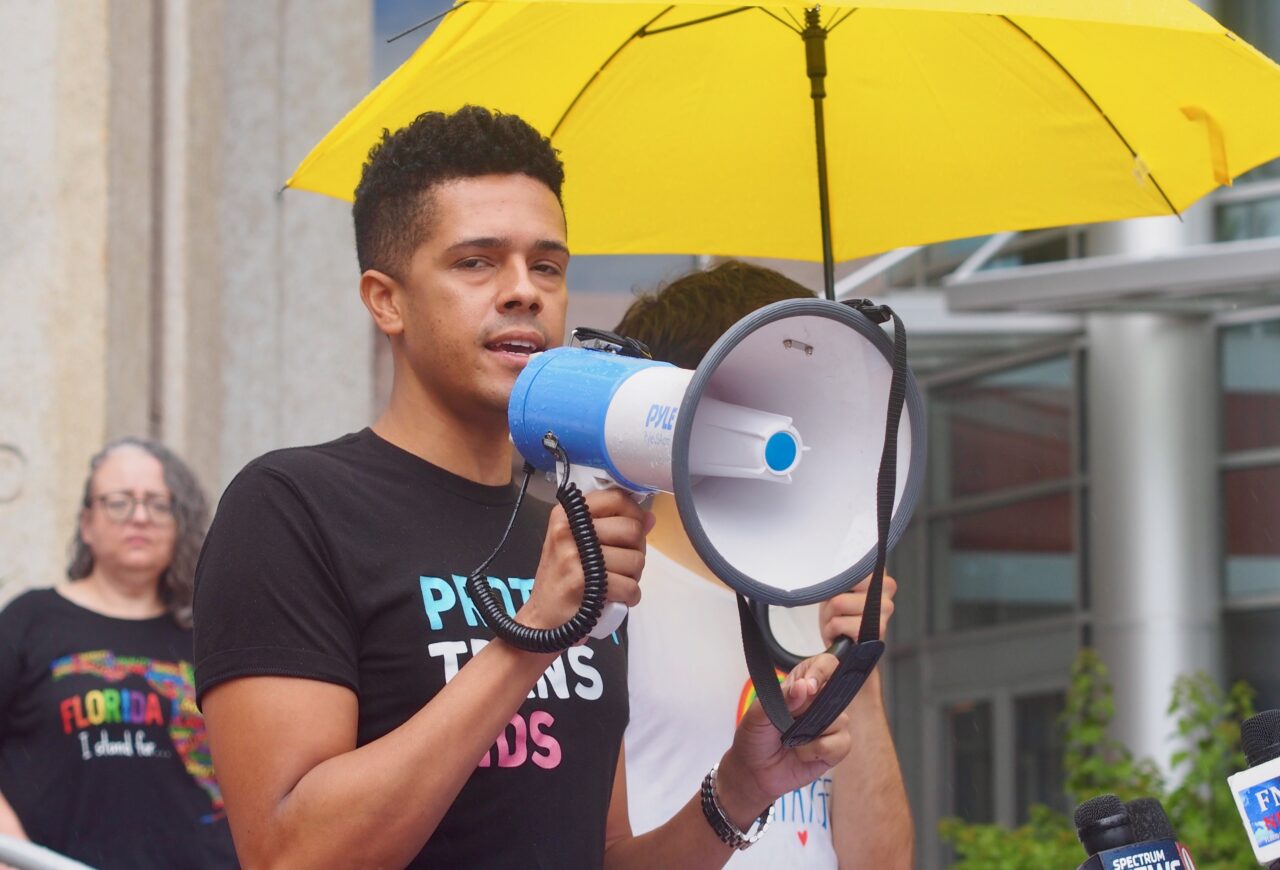 The Pulse survivor announced his move to Washington, D.C.
The Press Secretary for Equality Florida is moving to a similar role at the nation's most prominent LGBTQ advocacy group.
Brandon Wolf announced he has been hired as national Press Secretary for the Human Rights Campaign. Wolf said Tuesday would be his last day at Equality Florida, the state's lead LGBTQ advocacy group.
"This opportunity is a powerful testament to the vital work of Equality Florida, the insight and experience we have developed in the resistance to (Gov. Ron) DeSantis' censorship agenda, and Florida's place as a bellwether of the nation's battle for freedom," Wolf wrote.
"I am honored to have been on this incredible team, who pour their hearts into the fight for a better future every day. And I can't wait to continue partnering closely with them — and all of you — as we continue the battle for full equality."
The new job requires a move to Washington, D.C.
During his time speaking for Equality Florida, the organization has fought against a substantial number of policies that gained national attention, including Florida's "parental rights" law limiting instruction on sexual orientation and gender identity in classrooms.
"We're at a pivotal moment in history — a fight that will decide what freedom truly means," he wrote.
"Will it mean the freedom to read or will it mean empty bookshelves? Will it mean the freedom to learn or a whitewashed history and propagandized curriculum? Will it mean the freedom to make decisions about our own bodies or government control over our most intimate choices? Will it mean the freedom to love or a society held hostage by puritanical demands for conformity? These are the questions I intend to help the nation ask itself, the hard truths I hope to call into the light."
The move to a national advocacy group marks a rapid progression of Wolf's time in politics. He became involved in policy after surviving the Pulse shooting in 2016. He had worked in hospitality before the shooting, most recently as a district manager for Starbucks.
But he then helped found The Dru Project, a nonprofit founded in the name of Drew Leinonen, one of those killed at Pulse and a close friend of Wolf.
After that work, Wolf joined Equality Florida in March 2019, first as a media relations manager, and then as Press Secretary starting in January 2022.
Last year, Wolf introduced Vice President Kamala Harris at the United We Stand Summit at the White House.
He also recently published a memoir, A Place For Us, about his activism in the wake of the Pulse event. In May, he testified to Congress about his experience.