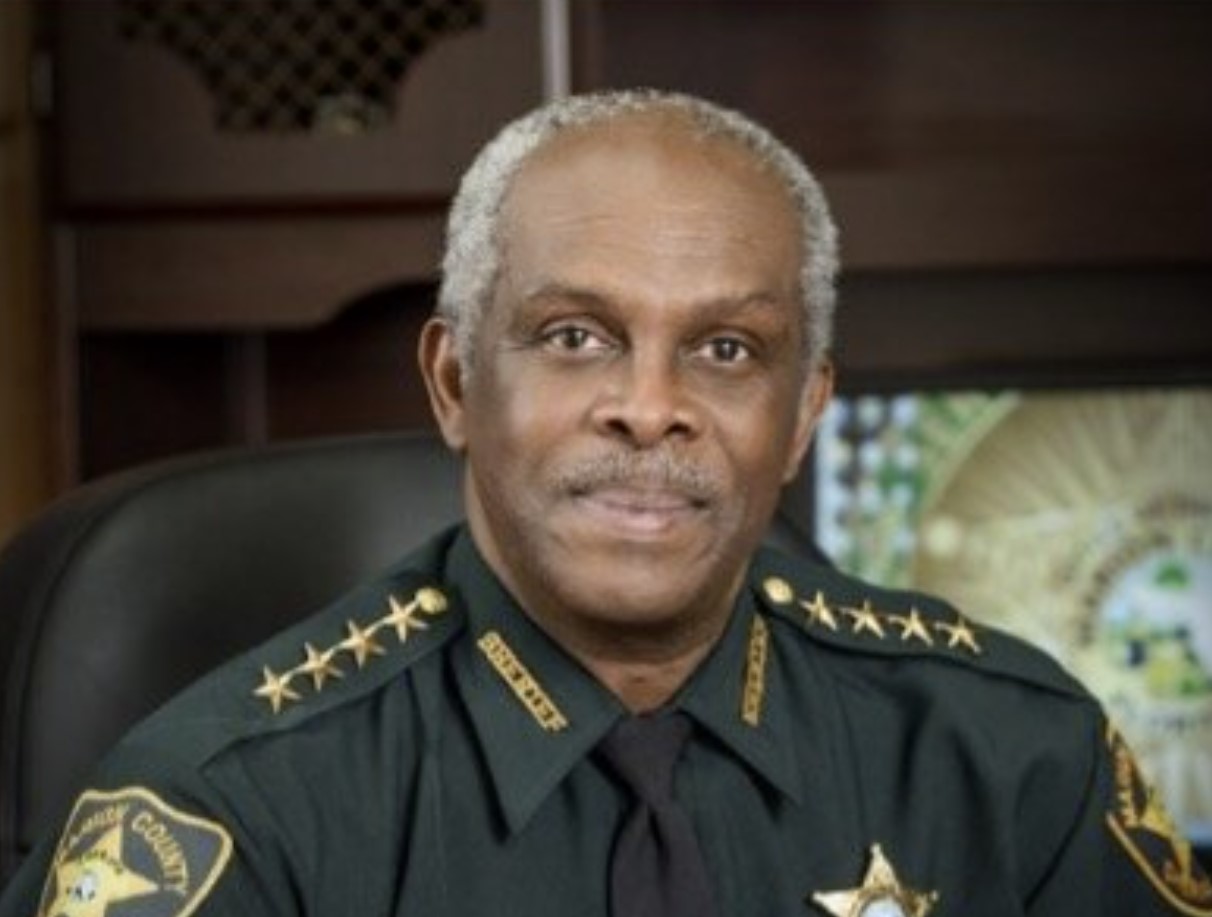 He replaces Clovis Watson, who in the past year has dealt with numerous legal and health issues.
There will soon be a new Sheriff in town in Alachua County.
Gov. Ron DeSantis has appointed fellow Republican Emery Gainey to take over the Alachua Sheriff's Office next month.
He will replace Sheriff Clovis Watson, who in August tendered his resignation, effective Oct. 1, after spending about two months on extended medical leave amid numerous issues within his department.
Gainey is set to step in the following day and serve through the 2024 election.
The appointment brings the law enforcement professional full circle. Born in Gainesville, the county seat, Gainey, 64, began his police career in 1982 with the Alachua Sheriff's Office. During his 25-year tenure there, he rose to the rank of captain.
In 2007, he went to work at the Attorney General's Office. He remained there for the next seven years, serving as director of law enforcement relations, victim services and criminal justice programs, first under Bill McCollum and later under Pam Bondi.
U.S. Sen. Rick Scott, then Florida's Governor, tapped Gainey to serve as the appointed interim Sheriff of Marion County in May 2016. Gainey held the role for nine months before returning to his position in the Attorney General's Office.
In March 2019, he took on the additional role of Chief of Staff. He left the office a year later.
The Alachua Sheriff's Office has had several problems in the past year, including shortages of available officers and jail staff. In May, a judge in favor of the plaintiffs in a lawsuit three officers brought against him over alleged violations of their rights during internal investigations.
The judge ordered Watson to hold compliance review hearings for the three employees, something they complained he did not do before suspending two of them and firing the third. He instead voided their investigations and reinstated them.
He also faced a separate lawsuit filed in March 2022 by the North Central Florida Police Benevolent Association for what it claimed were unfair labor practices. The two parties entered negotiations for new deputy contracts and struck a deal in July 2022.
In April, Alachua Sheriff's Office employees received several subpoenas related to an ongoing Florida Department of Law Enforcement investigation. The State Attorney's Office declined to specify what was being looked into.
Watson announced two months later that he would not seek re-election to a second four-year term next year and withdrew from the race.
Five candidates have filed to run for Alachua Sheriff in 2024. Three are Democrats: Alachua Sheriff's Office Col. Chad Scott, University of Florida Police officer Latrell Simmons and Tyrone Johnson Jr., an outspoken critic of Watson's who in mid-August predicted DeSantis would appoint either Gainey or Robert Woody, the former Deputy Secretary of the Florida Department of Juvenile Justice and former director of the Alachua County Jail.
Republican Gainesville Police officer Justin Thomas and no-party candidate Pamela Marshall-Koons, a self-described "peace ambassador" and the executive director of the nonprofit WELLness Network, are also in the race.
In addition to his work in law enforcement and government administration, Gainey has served on the Florida Constitutional Revision Commission and Judicial Nominating Commission for the 8th Judicial Circuit.
He is the current Chair of the Board of Trustees of Santa Fe College, his alma mater. DeSantis appointed him and Woody, who serves as Vice Chair, to the panel in October 2021.