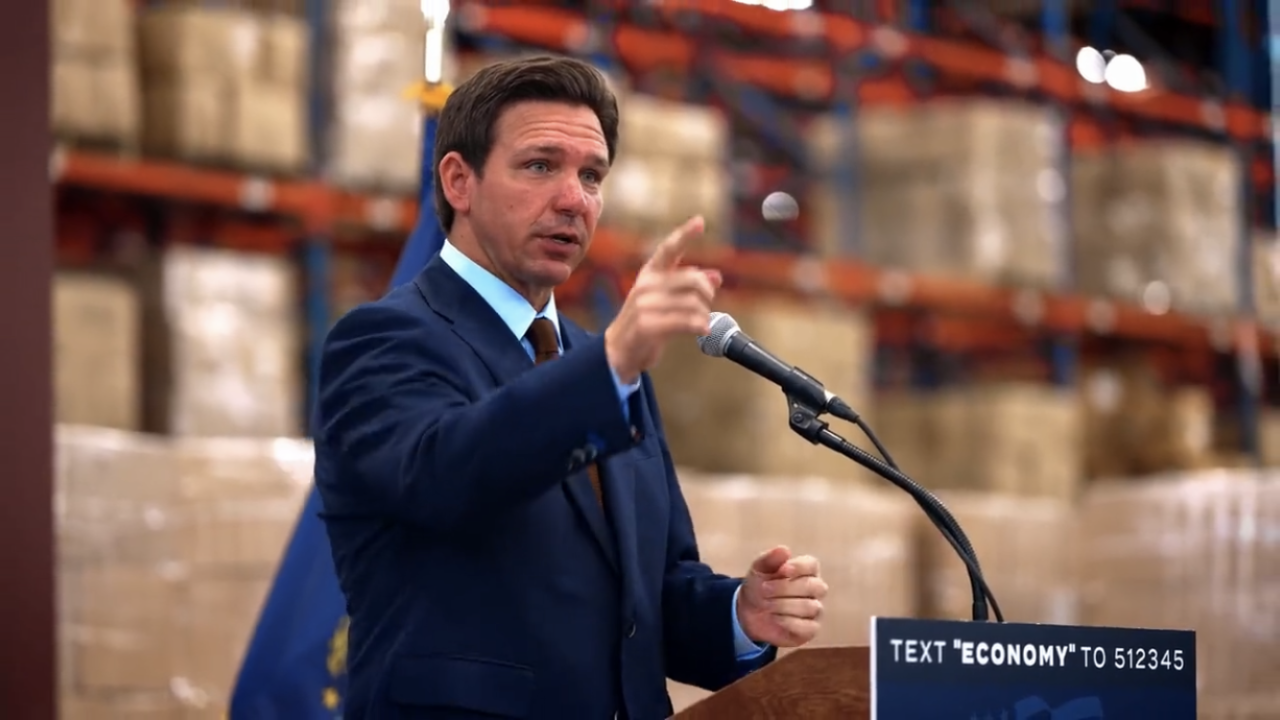 The polls are weaker for the Governor than the national average, which shows him backed by 15% of Republicans.
Two fresh national surveys suggest that Ron DeSantis may still be struggling to connect with GOP Primary voters.
A Redfield & Wilton poll conducted Sept. 3 and Sept. 4 shows DeSantis 56 points behind former President Donald Trump among 605 respondents.
"Among likely Republican Primary voters, 65% say they would vote for Trump to be the Republican Party's nominee, with Vivek Ramaswamy (10%) the only other candidate in double figures. 9% say they would vote for Ron DeSantis while 6% are undecided," the pollster asserts.
DeSantis does best with Gen X voters, of whom 13% back him. Gen Y voters, meanwhile, pose the question "Why DeSantis?" Only 5% of that cohort backs the Governor.
Regionally, DeSantis is strongest in the South, with 10% support. Midwesterners are less enthusiastic, meanwhile, with 6% leaning toward the Florida Governor.
The latest survey from Rasmussen Polls, meanwhile, also shows DeSantis struggling and far behind Trump in single digits, but at least he's in a tie for second place.
"45% of Likely Republican primary voters would vote for Trump if the primary were held today, while Florida Gov. Ron DeSantis and former New Jersey Gov. Chris Christie would each get nine percent (9%) of the vote."
These polls are weaker for DeSantis than the national average from Race to the White House, which pegs the Trump lead as 53% to 15% for the Florida Governor.
The same website has Trump dominating the race for delegates, with 2,245 projected compared to just 126 for DeSantis. If the race narrows to two people after Nevada votes, DeSantis could have as many as 226 delegates though.