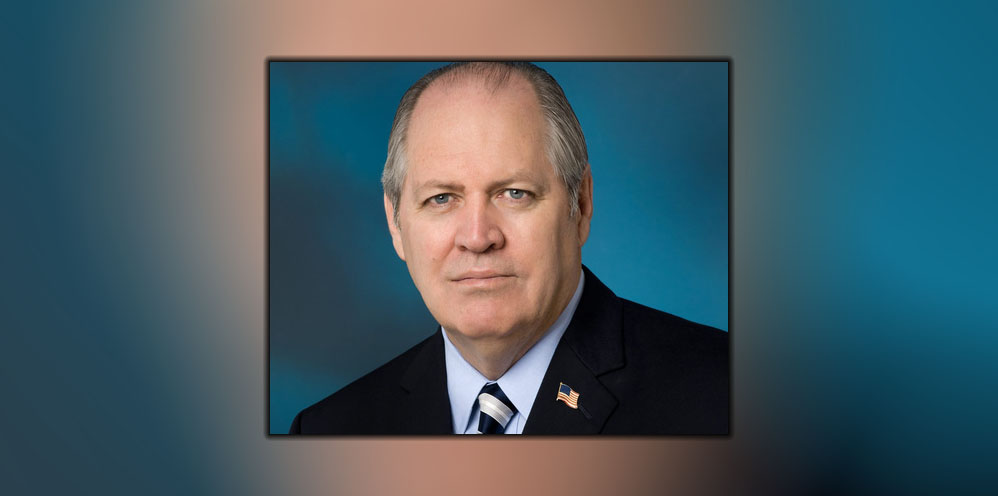 Dennis Ward says the consolidation study is an attempt to keep suspended Democratic State Attorneys from regaining their offices via ballot box.
The Republican State Attorney in the Florida Keys is blasting a current effort to consolidate decades-old judicial circuit boundaries as pure politics designed to keep suspended Democratic prosecutors from winning at the ballot box next year.
Dennis Ward, the top prosecutor for the 16th Judicial Circuit, is sounding the alarm about plans he predicts will be fast-tracked through the Legislature this coming Session to serve Gov. Ron DeSantis' political aims.
He said he's willing to speak out at the risk of getting fired because of the scope of the disaster he sees resulting from this project. Other State Attorneys have spoken out against the effort too. Palm Beach County's State Attorney Dave Aronberg wrote in response to the study, "There's no need to make changes to this circuit." But Ward is speaking even more plainly.
"It's my understanding and my belief that this is being done to water down the support for the State Attorneys that have been removed so they can't win an election in 2024." Ward said of the consolidation study.
In official documents, state officials say a reassessment of the current judicial circuit configuration is a logical response to how the state has grown since the 20 judicial circuits were drawn in 1969 and the need for more uniformity and efficiency, but Ward said he doesn't believe those are the reasons at all.
Orlando-area State Attorney Monique Worrell was suspended last month, for what DeSantis said was a dereliction of duty. Elected by 67% in 2020, she has filed for re-election in 2024.
A year earlier, DeSantis suspended twice-elected Hillsborough County State Attorney Andrew Warren for his pledge not to prosecute women for seeking abortions and his stated resistance to criminalizing gender-affirming care for minors.
Warren has not yet filed to regain his office via voter say-so, but he has been pursuing legal remedies to his suspension. He is currently waiting on a ruling from the U.S. Court of Appeals for the 11th Circuit.
But there's no hint of that controversy in the letter House Speaker Paul Renner sent to Supreme Court Chief Justice Carlos Muñiz June 15 that got the ball rolling on the consolidation study committee. Renner noted that "the size of our judicial circuits varies widely," ranging from about 2.7 million people in the 11th Judicial Circuit in Miami-Dade County to less than 100,000 people in the 16th Judicial Circuit in Monroe County.
"I believe that the consolidation of circuits might lead to greater efficiencies and uniformity in the judicial process, thereby increasing public trust and confidence," Renner wrote.
Ward, who has been elected State Attorney three times, says those statements ignore the reality that, although Monroe County — and numerous other Florida counties — might seem small on paper, millions of tourists fall into the jurisdiction.
"He doesn't sit here and watch the traffic on the weekends from 10 o'clock in the morning to six o'clock at night — bumper to bumper," Ward said. "He doesn't look at the arrest reports that we have and how many people that we prosecute in our court system don't even live in Monroe County. And I think this same is probably true for the smallest circuits in the Panhandle with all the people that they serve over there."
Ward says that DeSantis' political vendetta will wreak havoc on the judicial system throughout the state — and in his district particularly.
The committee report is due Dec. 1, but Ward says he has every reason to believe his judicial circuit is about to get swallowed up into Miami-Dade County's — with disastrous results.
Voters in Monroe County, some parts of which are four hours away from Miami-Dade by car, will amount to 3% of the voters in this new judicial circuit, he noted. That means the southernmost county will have no chance of electing its own judges, or having the kind of justice that suits a smaller-scale operation with distinctly different priorities than the county to its north.
He doubts, for instance, that violations of law governing marine and fish life are going to have much priority in Miami-Dade County's courts, but they must matter in his neck of the woods and beaches.
"Our natural resources are inextricably intertwined with our economy," Ward said. "We seek jail time for those kinds of cases."
Already, his office is being taxed with consuming demands for data from this study effort, detracting from his efforts to enforce laws, he said.
Most other State Attorneys wrote letters to the study committee attesting to how well things are working now and pointing out each circuit's unique attributes.
"Our community faces unique challenges and our residents, elected and community leaders, and criminal justice partners have developed exemplary programs and policies that serve the constituents of this thriving circuit," Broward County State Attorney Harold Pryor wrote in his letter to the committee. "We believe it is a model of this nation's criminal justice system."
But Ward said he feels compelled to go further, considering the Florida Keys' continued existence as a worldwide destination and desirable place to live could be at stake.
"I'll fight this war for as long as it takes," Ward said, noting that an Oct. 8 rally is planned against it. "They could ruin the Florida Keys. The Florida Keys will be just like some of the cities in California or Oregon. I just don't want that to happen here."
"I value our resources and our citizens' safety too much," he added.