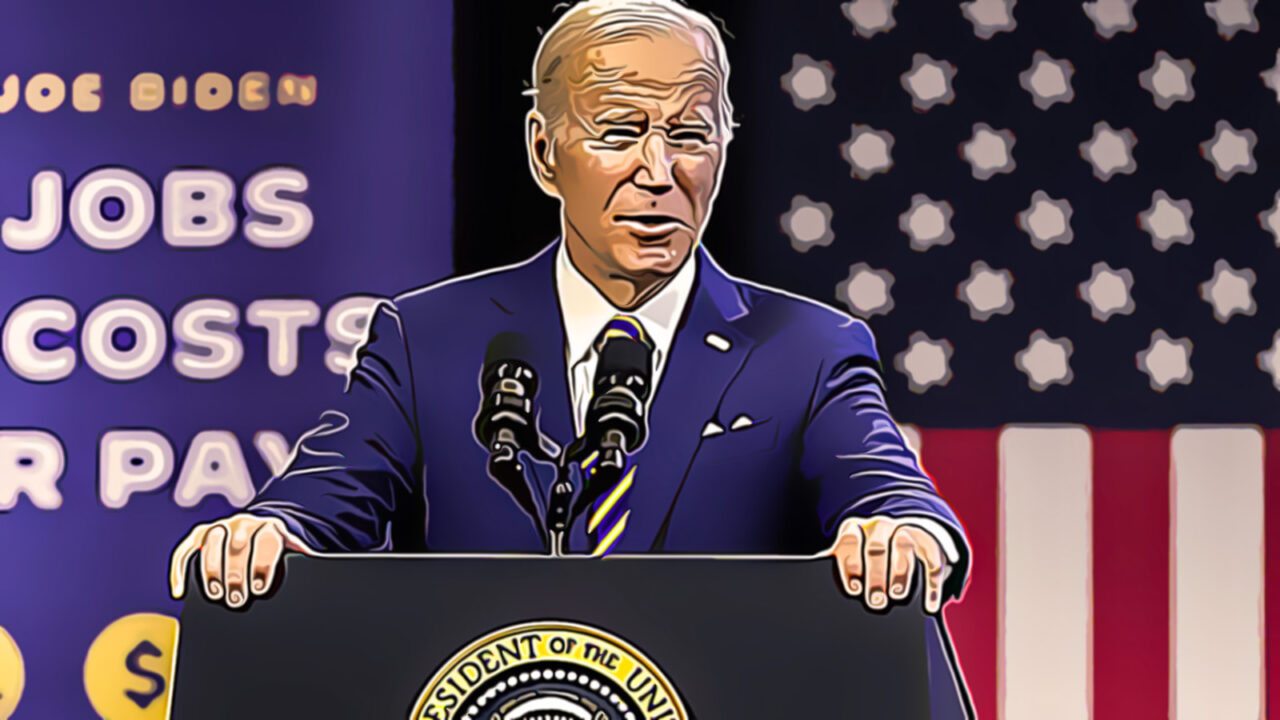 Early responses were predictable, but many officials have yet to chime in.
U.S. House Speaker Kevin McCarthy announced the House will begin an impeachment inquiry on President Joe Biden.
Florida's political leaders broke along party lines when reacting to the news. Many Republicans immediately came out in support, including members of the House who will ultimately vote whether to impeach the President. Democrats, meanwhile, dismissed the news as a distraction and stunt.
U.S. Rep. Kat Cammack, a Gainesville Republican, posted on X: ""Moving forward with an impeachment inquiry into President Biden is the next logical and necessary step to restoring accountability in Washington. Since Republicans took back the People's House in January, we've been hard at work investigating the extent of the President's shady business dealings with his son and foreign entities. The American people deserve the truth and it is the role of the House of Representatives to pursue it."
U.S. Rep. Sheila Cherfilus-McCormick, a Miramar Democrat, posted on X: "Instead of addressing the issues that working families care about, extremist Republicans are threatening a catastrophic government shutdown and an outrageous impeachment. Americans cannot afford these petty political games."
U.S. Rep. Byron Donalds, a Naples Republican, posted on X: "Question: Is there enough evidence to at least start an Impeachment Inquiry? Answer: Yeah, 100%."
U.S. Rep. Lois Frankel, a West Palm Beach Democrat, posted on X: "Republicans have investigated President Biden for nine months and have come up with zero evidence of any wrongdoing. We are days away from a dangerous government shutdown, but MAGA Republicans would rather focus on a baseless impeachment inquiry, which is nothing more than a distraction."
U.S. Rep. Scott Franklin, a Lakeland Republican, posted on X: "I support Speaker McCarthy's impeachment inquiry into President Biden. The American people deserve answers."
U.S. Rep. Maxwell Alejandro Frost, an Orlando Democrat, released a statement: "With less than 20 days until a catastrophic government shutdown, Speaker McCarthy — who has spent the last nine months unable to convince his own party to pass even the simplest pieces of legislation — has become a Speaker in name only, caving to the MAGA wing of his caucus without even a fight. Floridians and Americans know this impeachment inquiry is nonsense and more about seeking revenge than ensuring the future of our Democracy, intended to create a political spectacle over unproven allegations against President Biden's family. Speaker McCarthy and his Republican allies are playing with the well-being of our nation for sport, and the American people are taking note."
U.S. Rep. Matt Gaetz, a Fort Walton Beach Republican, posted on X and mentioned skepticism about impeachment from Fox News: "When Speaker McCarthy makes his announcement in moments, remember that as I pushed him for weeks, Brian Kilmeade said I was: 'Speaking into the wind on impeachment.' Turns out, the wind may be listening!"
U.S. Rep. Carlos Giménez, a Miami-Dade Republican, posted on X: "There is plenty of smoke coming out of the White House which justifies an impeachment inquiry. As a career firefighter paramedic, I know firsthand that where there is smoke, there is fire. I FULLY support Speaker McCarthy's decision to pursue an impeachment inquiry."
U.S. Rep. Cory Mills, a Winter Park Republican, posted on X: "The evidence against Joe Biden and the Biden crime family is already overwhelming and this step (is) long overdue. I support taking the investigation to the next level and impeachment against Biden's corruption and policy failures in office."
U.S. Rep. Jared Moskowitz, a Parkland Democrat, posted on X: "Nine months of hearings, millions of tax payer money wasted, led by (James) Comer, that yielded NO evidence on Joe Biden. Video Game reset."
U.S. Rep. Darren Soto, an Orlando Democrat, posted on X: "Instead of working to fund Florida disaster relief and ensure government stays open, extreme MAGA Republicans launched a baseless impeachment inquiry today. They were too scared to have a vote, making the effort unlawful. Dems will defend truth and deliver for America."
U.S. Rep. Michael Waltz, a St. Augustine Beach Republican, posted on X: "An impeachment inquiry is what Congress needs to get answers on the Biden family's nefarious international business dealings."
U.S. Rep. Daniel Webster, a Clermont Republican, released a statement: "For months, House Republicans have conducted methodical oversight investigations into President Biden's influence peddling scheme and have uncovered serious allegations into his conduct. Unlike the Democrat's soviet-style impeachment of President Trump, House Republicans are committed to conducting a thorough investigation into President Biden in the pursuit of oversight and accountability. Following numerous witness testimonies and interviews, including that of the former business partner of the President's son, we've learned that President Biden lied to the American people about his knowledge and involvement in his son's business dealings. By launching a formal impeachment inquiry, the House Committees on Oversight, Judiciary, and Ways & Means will have additional tools needed to further investigate serious and credible allegations of abuse of power and corruption by the President and gather evidence necessary for accountability. Americans deserve answers and expect accountability. I will continue to work with my colleagues and do my part to ensure that President Biden and his administration are held accountable for any wrongdoings."
U.S. Rep. Frederica Wilson, a Hollywood Democrat, released a statement: "Once again, we see a disgraceful display of political theater by the extreme House Republicans, led by Speaker Kevin McCarthy. Their decision to open a formal impeachment inquiry into President Biden is a partisan stunt aimed at hurting the President and distracting from the real issues that matter to the American people. Let's not mince words here: Republicans in Congress have failed to produce a single shred of evidence of wrongdoing by President Biden or his administration. Their so-called bombshell evidence does not exist. MAGA Republicans have gone to great lengths, reviewing thousands of documents and interviewing witnesses, yet they have found nothing to substantiate their allegations. Even Fox News, hardly a bastion of liberalism, has repeatedly stated that there is no evidence to support these claims. This shameful impeachment crusade is a desperate ploy by MAGA Republicans to distract from the serious legal troubles of their thrice indicted, twice impeached, sued, insurrection inciter, former President Donald Trump. Amid all this partisan posturing, it's clear that MAGA Republicans have the wrong priorities. Instead of focusing on issues like the economy and the cost of living that genuinely impact Americans, they are obsessed with partisan political stunts. The GOP has failed to present a comprehensive economic plan, pass crucial bills to address the needs of everyday Americans, and is attempting to gut vital investments in childcare, education, healthcare, and job training. They lack a coherent strategy to promote economic growth and prosperity. Whether it's threatening government shutdowns or defunding the FBI to protect Trump, they expose their true allegiance to the MAGA agenda over the nation's well-being."