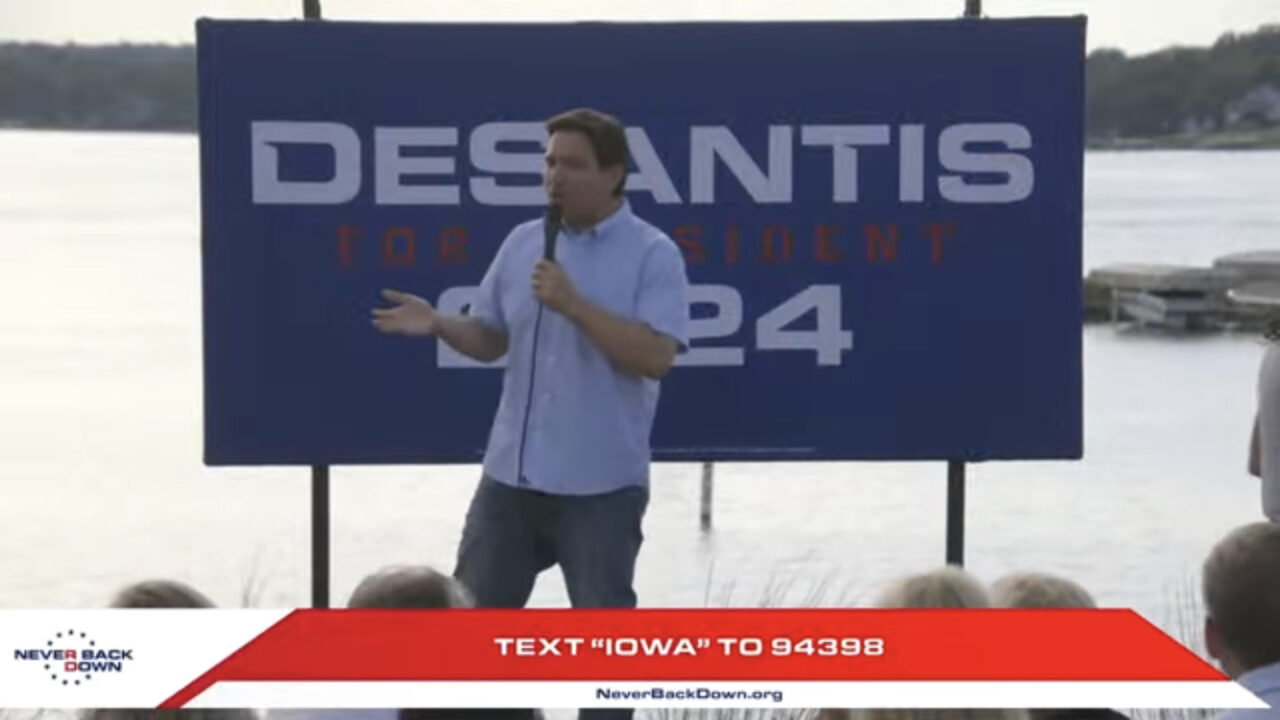 The Governor continues his tough talk about illegal immigration.
Ron DeSantis is telling Iowans that New York City's issues illustrate the gravity of the illegal immigration crisis.
DeSantis, addressing supporters at a Never Back Down town hall event in Red Oak, cited Democratic Mayor Eric Adams' words as proof that aggressive enforcement needs to happen at the U.S.-Mexican border.
If it doesn't, DeSantis expects a terror attack like that on Sept. 11, 2001.
"You look at what's happening in New York City. You actually have the Mayor now of New York City, a liberal Mayor having to say that this open border is destroying the city because it is. You can't do this. So, we see just the sheer number of people is too much," said DeSantis, who went on to justify using "deadly force" against intruders with "hostile intent" such as alleged "cartel" members to "leave them stone cold dead at the border."
Adams has spoken out against the effects of the "asylum seeker humanitarian crisis," noting that it could lead to "substantial fiscal disruption" if left unchecked.
DeSantis was in New York this week for Sept. 11 commemorations, which led him to renew his prediction that the porous southern border could lead to a 9/11-style terror attack.
"So, I was thinking of it, then I started thinking about, 'OK, how did this actually happen to our country?' And part of the reason it happened was because we had no control over who was coming into our country. Even back then, there (were) immigration issues that led to those people being able to do that," DeSantis said before making his prediction.
"I would say that with Biden's open border, there's going to be someone that came through that border that will eventually commit a terrorist attack in the United States of America. I hope I'm wrong about that. But I think I'm right, and I think that that's likely to happen."