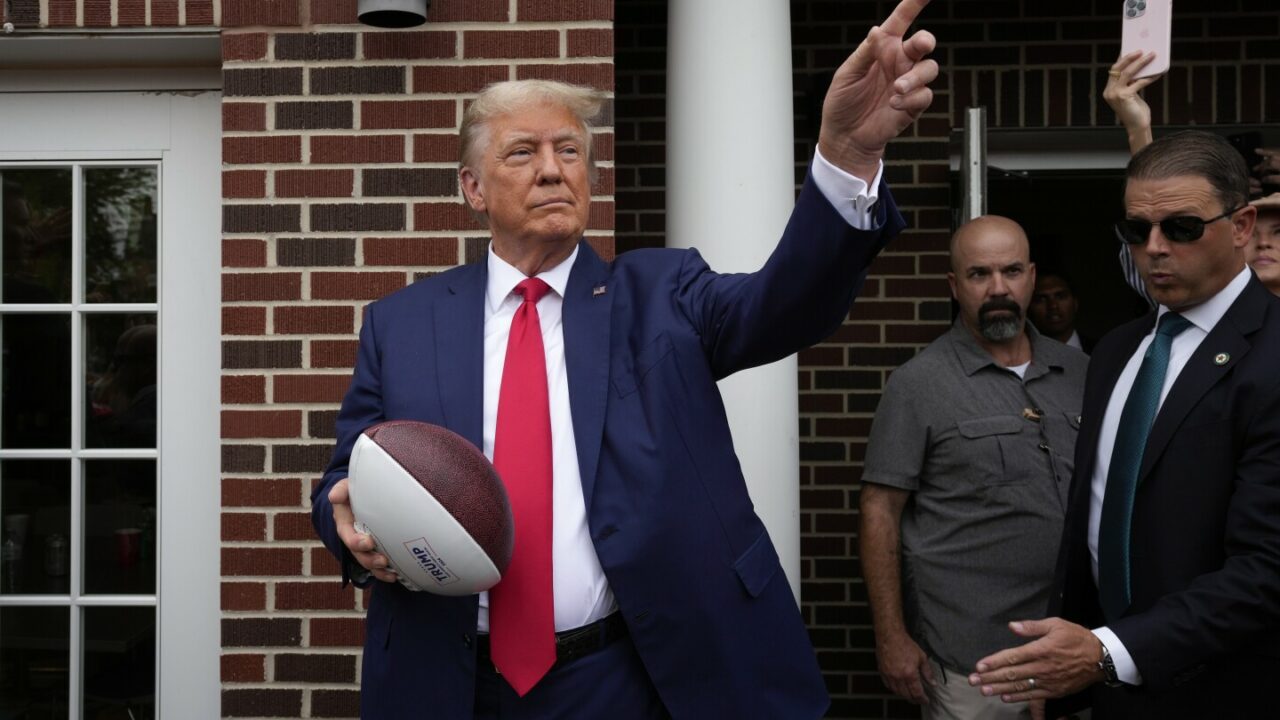 Could this no-show change polls that show Trump way up in the Hawkeye State?
Some of Donald Trump's top rivals for the Republican presidential nomination will address a gathering of influential Iowa evangelical Christians on Saturday night, hoping to woo them away from the former president at an event he is skipping.
Former Vice President Mike Pence planned to attend the Iowa Faith and Freedom Coalition's annual banquet and town hall in Des Moines along with Florida Gov. Ron DeSantis and entrepreneur Vivek Ramaswamy. Also on the schedule of speakers were Nikki Haley, a former South Carolina governor who served as Trump's ambassador to the United Nations, as well as Sen. Tim Scott of South Carolina, former Arkansas Gov. Asa Hutchinson and former Texas Rep. Will Hurd.
Iowa Gov. Kim Reynolds, a Republican who has not endorsed a candidate, was expected.
The crowd will largely consist of devout and well-connected social conservatives whose ranks are large enough to play a decisive role in Iowa's first-in-the-nation Republican caucuses in January. Texas Sen. Ted Cruz used strong appeals to evangelical Republicans to win the GOP's 2016 caucuses. This time, however, Trump's rivals face a much tougher task as he has built a large polling lead.