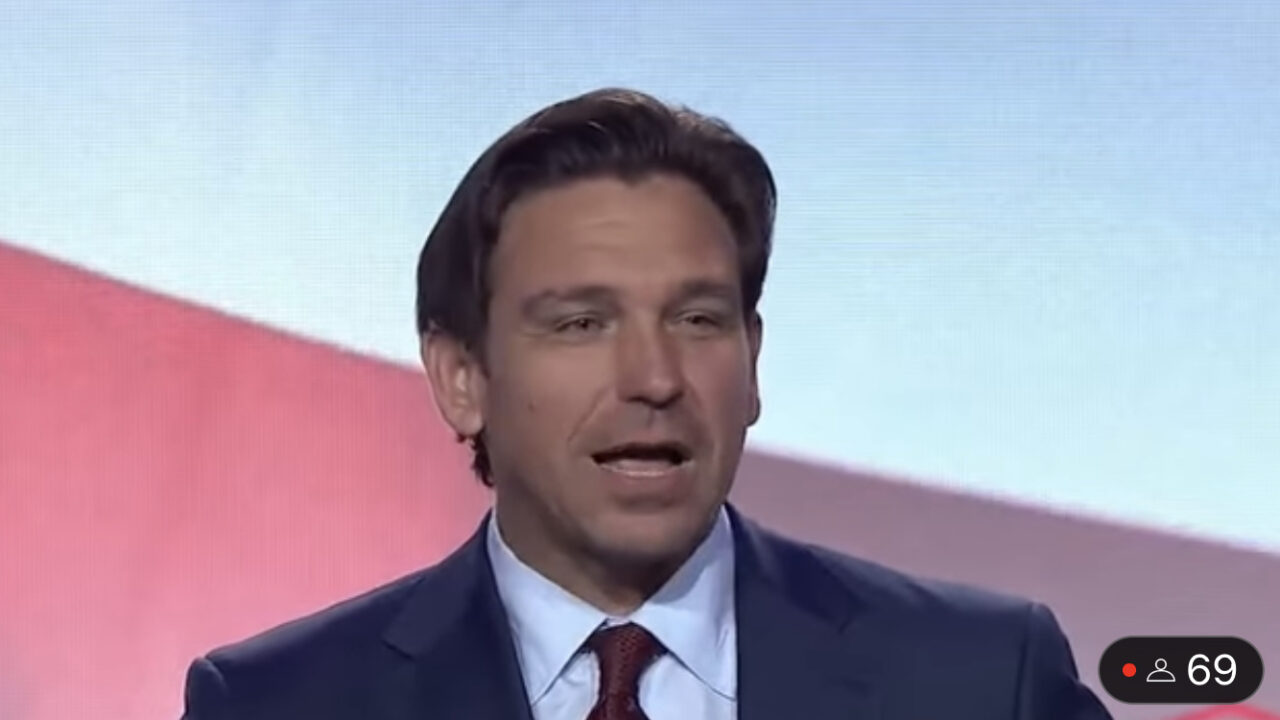 Trump has more than 60% support.
A straw poll from this weekend's Pray Vote Stand event is a mixed bag for Gov. Ron DeSantis.
The bad news: former President Donald Trump easily defeats DeSantis for the top spot, with 64% support against 27% for DeSantis. No other candidate got more than 2% on Saturday's ballot.
The good news: DeSantis is the crowd favorite to be Vice President, with 25% support, well ahead of second place Sen. Tim Scott's 19%.
DeSantis addressed the summit on Friday night, with remarks about donning "the full armor of God," a recurrent metaphor the Catholic Governor uses in talking to religious audiences.
"But across the country, I'm sometimes asked about the role that faith plays in my leadership as Governor. And, you know, I can only tell you from me, and what it's like being in a high office. I don't know how you could be a leader without having faith in God when you stand up for what's right in this day and age."
"That is not going to be cost-free," DeSantis continued.
"You are going to face blowback, you're going to face attacks, you're going to face smears, and it's the faith in God that gives you the strength to stand firm against the lies against the deceit, against the opposition. It gives you the foundation to know that all the insults, all the nonsense they throw at you ultimately doesn't matter because you are aiming higher."
"Some people ask me, how do you become a good leader? Well, one of the first things you need to do is put on the full armor of God," DeSantis added.
Despite the preference of a quarter of straw poll voters, the Governor won't put on the "full armor of God" for a Vice Presidential run, however. He has said on multiple occasions that he is not interested in the #2 job.