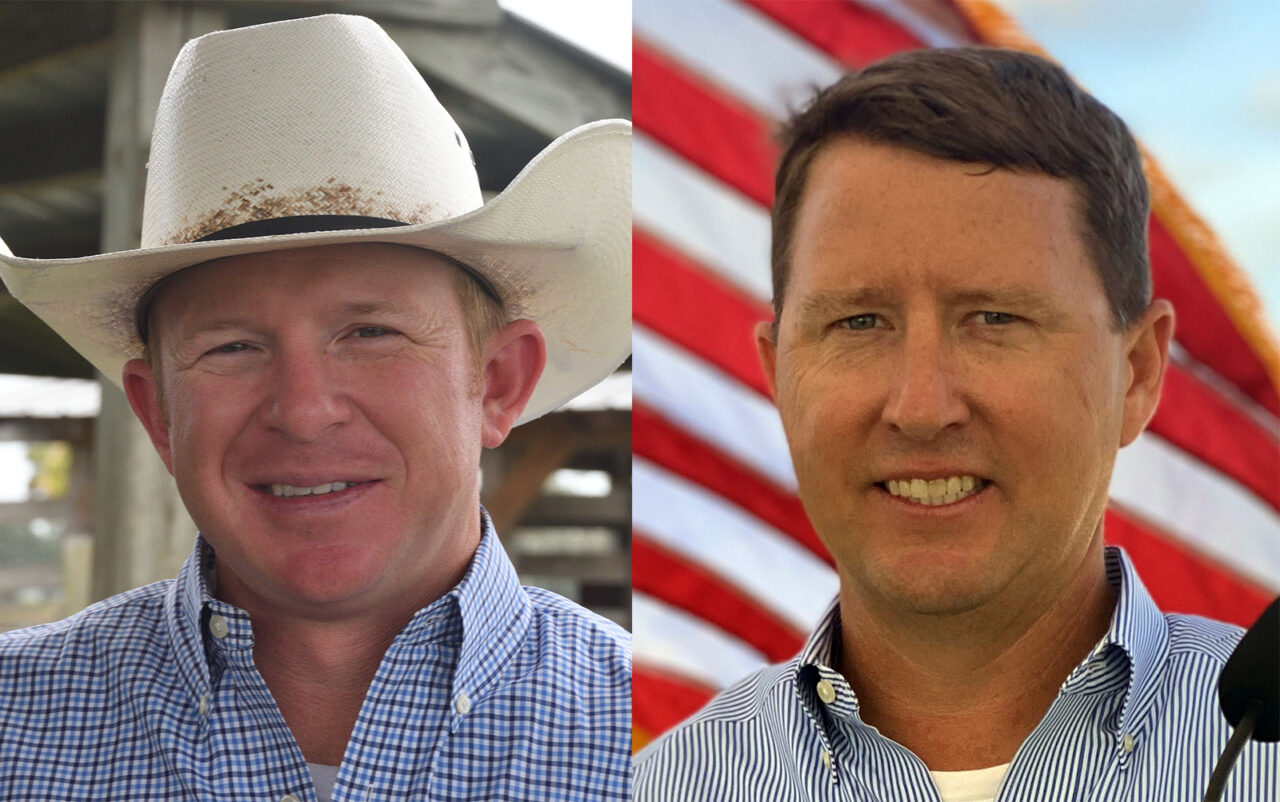 These are bittersweet promotions for the pair, who worked alongside the late Joe Collins.
Ranch executive Joe Collins left a legacy of integrity and stewardship when he sadly passed away in July. 
Now Flint Johns and Noah Handley hope to pick up where Collins left off at Lykes Bros., a fixture in Florida agricultural with extensive cattle, farming, forestry and hunting operations. 
The ranch and land-holding behemoth recently announced executive promotions. Johns is now VP of Ranch and Agriculture Operation and Handley is the new VP of Engineering and Land Management. 
"Both Flint and Noah have a proven track record of finding solutions to unexpected challenges while adhering to Lykes' credo of integrity and stewardship," said Lykes Bros. CEO Johnnie James, Jr., who also said he was "confident" in Johns' and Handley's expanded roles. 
Both Handley and Johns are seasoned professionals, boasting a combined 28 years of experience at the ranch. Each benefitted from their experience under Collins' wing, a testament to his focus on posterity. 
"Lykes Ranch has a strong tradition of commitment to the land and our community, and Joe Collins was a great leader at the company and exemplified that by building a strong and capable team around him.
"Over the last sixteen years, I have learned much and had the pleasure of working with some of the most dedicated and hardworking people I know," Johns said. 
Handley added: "The experience of the last twelve years here under the mentorship of fellow engineer and Gator Joe Collins has given me a great grounding for this new role." 
Industry players, ranging from cattle-focused lobbyists to engineers, applauded the promotions. 
Peers described Handley, who boasts undergraduate and masters degrees from the University of Florida, as "well-respected" and "a very intelligent and committed individual." 
Handley, who also graduated from UF with degrees in biological engineering and agricultural operations management, was described as someone who stands out among his peers in terms of "work ethic and ability to grasp big picture issues." 
The Lykes Bros. cattle operation is the fourth largest in the United States, helping make the Sunshine State a key beef exporter. It owns more than 600,000 acres combined between Florida and Texas holdings.