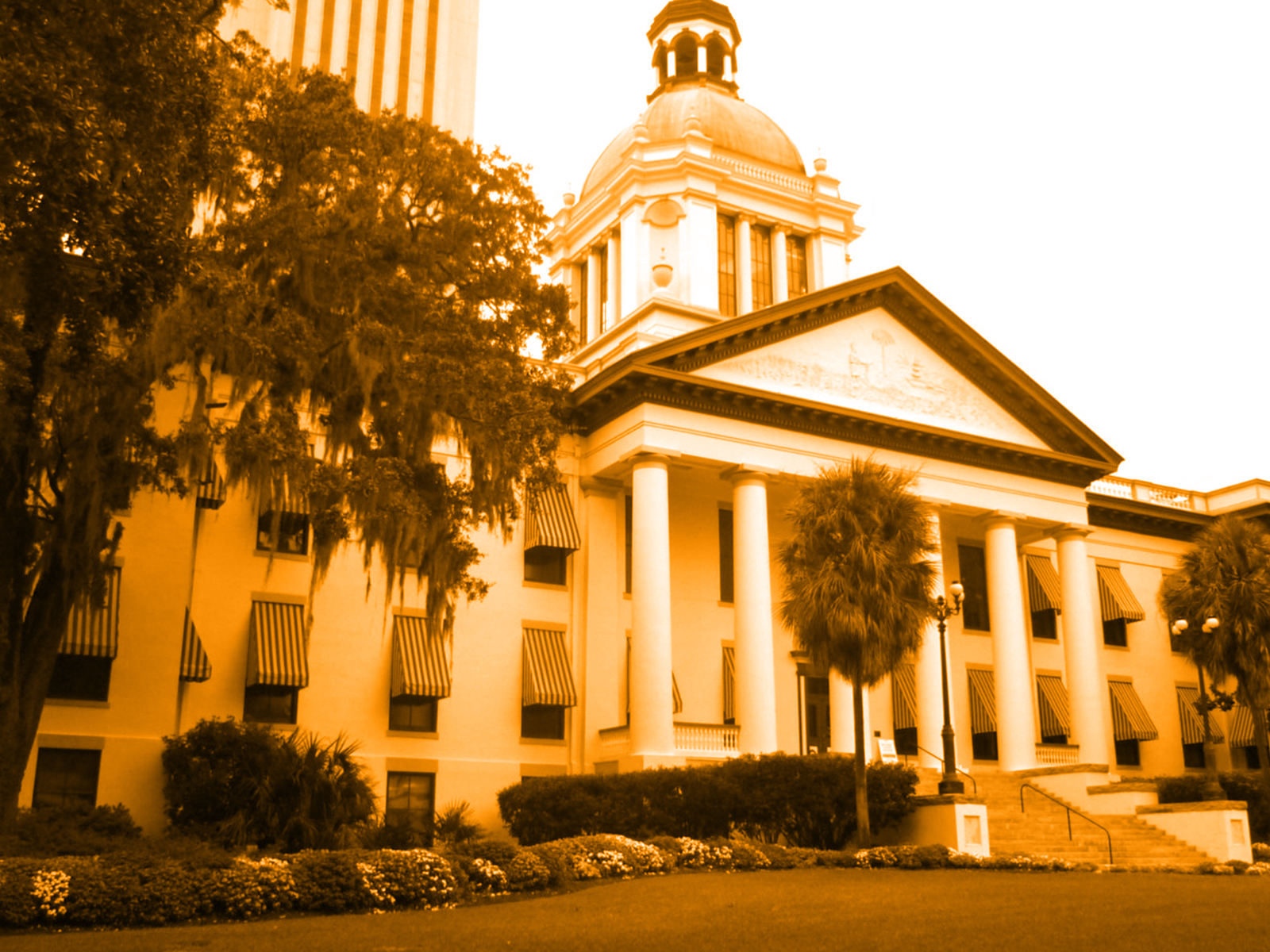 Good morning. 'Sunburn' has been waiting for you.
Good Monday morning.
Happening today — The House will hold a ceremony to formally designate Miami Republican Rep. Daniel Perez as the next House speaker. Perez will succeed Speaker Paul Renner of Palm Coast after the 2024 Elections and serve a two-year term: 10 a.m., House Chamber.
___
Ranch executive Joe Collins left a legacy of integrity and stewardship when he sadly died in July.
Now Flint Johns and Noah Handley hope to pick up where Collins left off at Lykes Bros., a fixture in Florida farming and agriculture, holding more than 300,000 acres of land dedicated to cattle, farming, forestry and hunting operations in the Sunshine State.
The ranch and landholding behemoth's CEO, Johnnie James, Jr., recently announced the executive promotions. Johns is now VP of Ranch and Agriculture Operations and Handley is the new VP of Engineering and Land Management.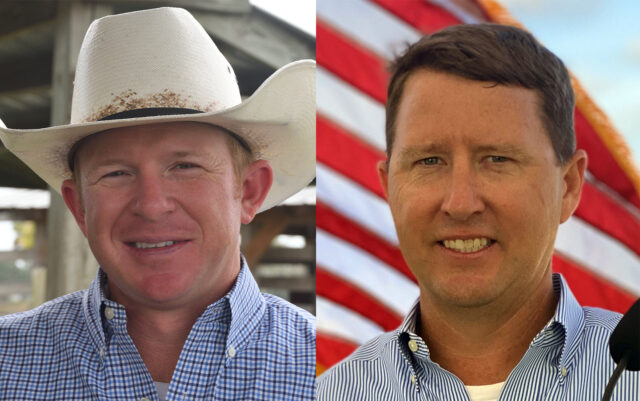 "Both Flint and Noah have a proven track record of finding solutions to unexpected challenges while adhering to Lykes' credo of integrity and stewardship," James said, adding that he was "confident" in Johns' and Handley's ability to excel in the expanded roles.
Both Handley and Johns are seasoned professionals, having a combined 28 years of experience at the ranch. Each benefited from their time under Collins' wing, a testament to his focus on posterity.
"Over the last 16 years, I have learned much and had the pleasure of working with some of the most dedicated and hardworking people I know," Johns said.
Handley added: "The experience of the last 12 years here under the mentorship of fellow engineer and Gator Joe Collins has given me a great grounding for this new role."
Industry players, ranging from cattle-focused lobbyists to engineers, applauded the promotions.
Peers described Handley, who boasts undergraduate and master's degrees from the University of Florida, as "well-respected" and "a very intelligent and committed individual."
Handley, who also graduated from UF with degrees in biological engineering and agricultural operations management, was described as someone who stands out among his contemporaries in terms of "work ethic and ability to grasp big picture issues."
The Lykes Bros. cattle operation is the fourth largest in the United States, helping make the Sunshine State a key beef exporter. It controls more than 600,000 acres combined between Florida and Texas holdings.
___
The Florida Alliance to End Human Trafficking has appointed three members to its Board of Directors, including Maggie Overdorf, Tammie Rattray and Jared Rosenstein.
House Speaker Renner appointed Overdorf and Rosenstein, while Attorney General Ashley Moody appointed Rattray.
"We are excited to have these professionals join the Board to help raise awareness about human trafficking throughout the state," said Board Chair Ellyn Bogdanoff. "Each brings a unique perspective on how industries can work together to prevent these horrendous crimes from occurring in the future."

The Florida Alliance to End Human Trafficking is the direct support organization of the Statewide Council on Human Trafficking.
Overdorf is an anti-human trafficking advocate. She began one of the first Montessori schools on the Treasure Coast, which helped to lead the region's growth in traditional public education alternatives. She has 20 years of experience working with community advocates and policymakers to raise awareness for and create new legislative mandates on sex and labor trafficking. She founded MTO Global, which serves a domestic and international clientele of privately chartered aircraft.
Rattray is a partner with FordHarrison in Tampa. She represents clients in union and non-union jobs, providing legal counsel and support on a broad range of workplace issues, such as collective bargaining, grievances and arbitrations, administrative proceedings and union organizing.
Rosenstein is a partner with Capital City Consulting. He also served as a staffer in both chambers of the Florida Legislature where he provided policy analysis on gaming, animal welfare and natural disaster issues. Rosenstein was also one of the staff to help craft the Marjory Stoneman Douglas School Safety Act during the 2018 Legislative Session following the tragic shooting at the Parkland high school. Rosenstein also previously served as the legislative affairs director at the Florida Department of Emergency Management under Gov. Ron DeSantis and then-Director Jared Moskowitz.
___
Last week, GrayRobinson hosted a community leader forum in Jacksonville. Moderated by Dr. Michael Mayo, CEO of Baptist Health, this forum brought together Florida health and policy leaders to discuss opportunities to address the behavioral and mental health crisis in Florida. Baptist Health is looking forward to collaborating with Florida policymakers to bring innovative solutions to improve the mental health and well-being of Floridians.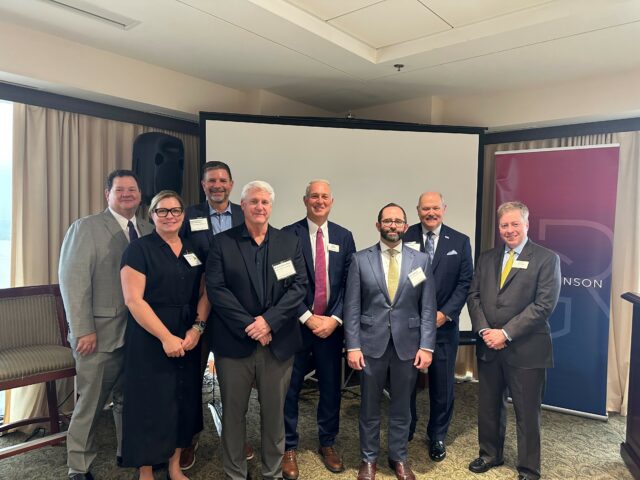 — SITUATIONAL AWARENESS —
—@TheWillWitt: Why are so many men thinking of Ancient Rome? Bring back chivalry, heroism, duty and become a warrior for God, and in a thousand years, men could be thinking of our moment in history when their girlfriends ask them.
Tweet, tweet: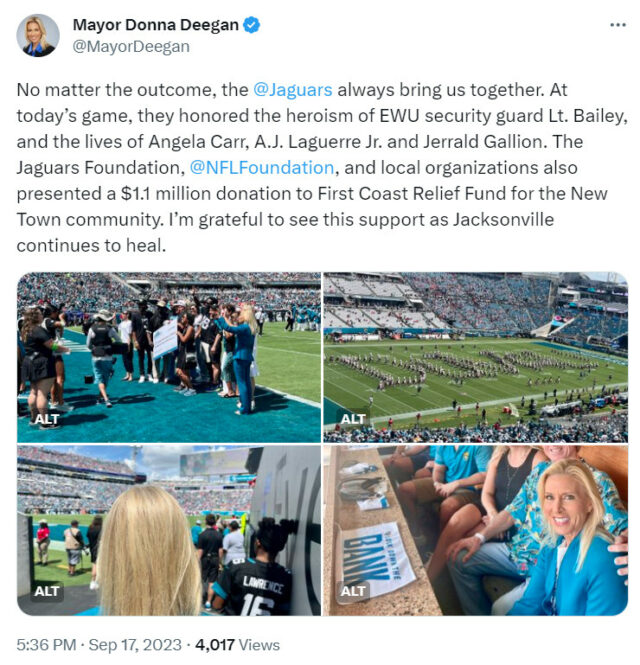 —@PBoulware: A wise coach once told me that any win on the road is a great win.
— DAYS UNTIL —
ESPN+ and Disney+ present 'Toy Story' based telecast of game between the Jacksonville Jaguars and Atlanta Falcons — 13; Loki Season Two premieres — 18; Republican Party of Sarasota County honors First Lady Casey DeSantis with the 2023 Stateswoman of the Year Award — 31; Martin Scorsese's 'Killers of the Flower Moon' premieres — 35; 2023 Florida Chamber Annual Meeting & Future of Florida Forum — 35; Britney Spears memoir 'The Woman in Me' drops — 36; NBA 2023-24 season tipoff — 36; Taylor Swift's '1989 (Taylor's Version)' released — 39; 'Dune: Part Two' premieres — 45; Suncoast Tiger Bay Club hosts 'Evening with the Tigers' — 49; 2023 Florida Chamber Mental Health Innovation Summit — 52; 'Captain Marvel 2′ premieres — 53; Formula 1 will take over the Las Vegas Strip — 60; Ridley Scott's 'Napoleon' premieres — 66; Florida TaxWatch's Annual Meeting begins — 72; 2023 Florida Transportation, Growth & Infrastructure Solution Summit — 74; 2023 Florida Chamber Annual Insurance Summit — 86; Zack Snyder's 'Rebel Moon' premieres — 95; Matt Dixon's 'Swamp Monsters: (Donald) Trump vs. DeSantis ― the Greatest Show on Earth (or at Least in Florida)' released — 113; 2024 Florida Chamber Legislative Fly-In and reception — 113; Florida's 2024 Regular Session begins — 113; Florida TaxWatch's State of the Taxpayer Dinner — 118; 2024 Primetime Emmy Awards — 119; South Carolina Democratic Primary — 135; New Hampshire and Nevada Democratic Primaries — 146; Georgia Democratic Primary — 146; South Carolina GOP holds first-in-the-South Primary — 158; Michigan Democratic Primary — 164; Trump's D.C. trial on charges related to trying to reverse his 2020 Election loss — 168; 'A Quiet Place: Day One' premieres — 174; 2024 Oscars — 174; 'Deadpool 3' premieres — 225; 2024 Leadership Conference on Safety, Health & Sustainability — 235; 'Kingdom of the Planet of the Apes' premieres — 245; the Republican National Convention begins — 299; New 'Alien' premieres — 303; Opening Ceremony of the 2024 Olympic Games — 312; 'Captain America: Brave New World' premieres — 312; Georgia Tech to face Florida State in 2024 opener in Dublin — 342; Swift's Eras Tour stops in Miami — 396; 2024 Florida Chamber Annual Meeting & Future of Florida Forum — 399; 'Thunderbolts' premieres — 459; 'Blade' reboot premieres — 515; 'Fantastic Four' reboot premieres — 594; 'Moana' premieres — 651; 'Avatar 3' premieres — 825; 'Avengers: The Kang Dynasty' premieres — 956; Untitled 'Star Wars' movie premieres — 978; Another untitled 'Star Wars' movie premieres — 1,191; 'Avengers: Secret Wars' premieres — 1,330; 'Avatar 4' premieres — 2,286; 'Avatar 5' premieres — 2,649.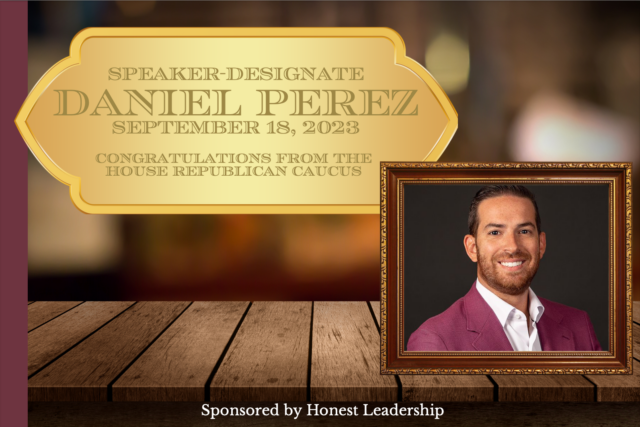 — TOP STORY —
"Joe Biden's rough September: Auto strike, son's indictment, inflation, impeachment inquiry" via Sabrina Siddiqui and Tarini Parti of The Wall Street Journal — A look at the biggest problems on President Biden's plate:
The walkout by UAW workers at three plants comes after the union failed to clinch new labor deals with General Motors, Ford Motor and Jeep-maker Stellantis for about 146,000 U.S. factory workers.
The strike comes as Biden — tied in a hypothetical 2024 rematch with former President Trump — tries to convince voters that the economy is on the upswing.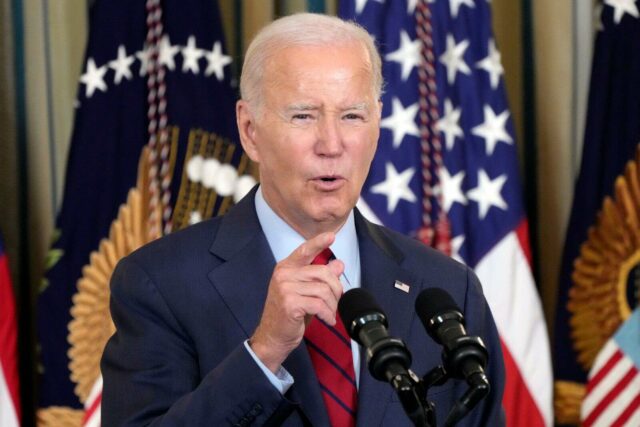 Hunter Biden's indictment, which sets up a high-profile prosecution of a sitting President's son as his father campaigns for a second term.
The impeachment inquiry, in which Democrats say Republicans are trying to muddy the waters in an election that will likely see a rematch between Biden and Trump, who faces four criminal indictments.
No evidence has emerged to show that the President benefited from Hunter Biden's endeavors or that he wielded government authority to favor them. But Speaker Kevin McCarthy has faced pressure from his right flank to launch an impeachment inquiry.
A potential government shutdown, which would have "unclear" reverberations this time, given low poll ratings for Biden's leadership and economic stewardship. In past shutdown fights, Republicans have usually suffered more politically, though it is unclear how one would reverberate this time, given low poll ratings for Biden's leadership and economic stewardship.
Rising gas prices could undercut part of the President's message on inflation. Even as the rate of inflation has slowed over the past year, many Americans continued to rank inflation as a priority going into the next election. And they aren't sold on Biden's efforts to promote the overall strength of the economy under his watch.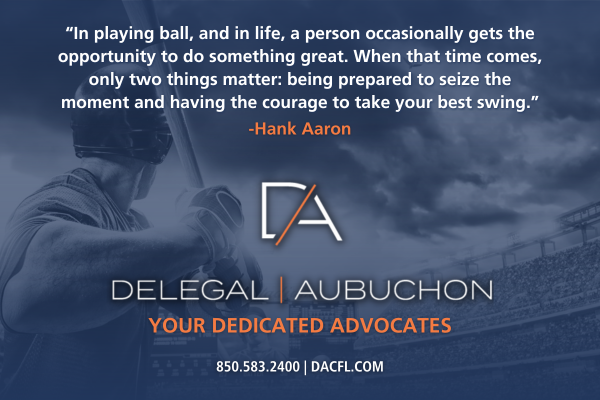 — THE TRAIL —
"From bad to much worse for Ron DeSantis" via Aaron Blake of The Washington Post — National polls from Fox News and Quinnipiac University show Trump expanding his lead over DeSantis to 47 and 50 points, respectively. Those are Trump's largest margins to date in high-quality national polls of the race. And thus, his lead in the FiveThirtyEight polling average has expanded to a whopping 41 points. Before DeSantis announced his campaign, he had crawled to within just 2 points of Trump. On top of those two polls came a Washington Post/Monmouth University survey in South Carolina that shows DeSantis in fourth place at 9%. Perhaps the bigger lesson from these polls is the utter loss of what was supposed to be the silver bullet for DeSantis: electability. None of this means DeSantis could not be a player if Trump falters.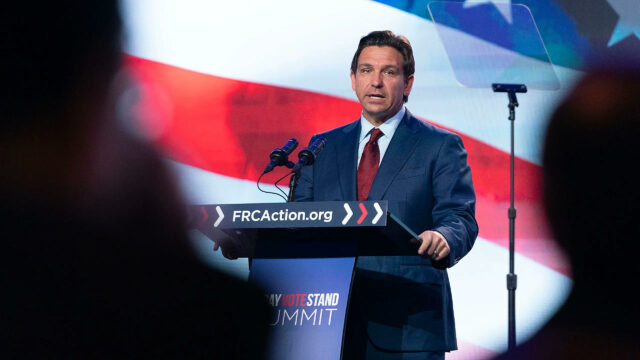 "DeSantis at 10% with Republicans nationally" via A.G. Gancarski of Florida Politics — Another new national poll of the Republican presidential race shows DeSantis in a distant second place to Trump. The poll finds Trump with 57% support, 47 points up on DeSantis when it comes to Republican voters. The race for second place is much more competitive, meanwhile. Vivek Ramaswamy, at 8%, is just two points behind DeSantis. Nikki Haley's 6% is good for fourth place. Ramaswamy is also within one point of DeSantis when it comes to second-choice preference, with 22% to the Governor's 23%.
"Biden leads Donald Trump and DeSantis in Michigan, a battleground state key to his 2024 re-election calculus, poll says" via John L. Dorman of Business Insider — Biden currently leads Trump and DeSantis in Michigan, the Midwest battleground state key to his re-election chances next year. In a poll, Biden led Trump by 3 points (46%-43%) and held a 6-point advantage (48%-42%) over DeSantis in the Wolverine State. Biden also has some room to grow among Democrats, as he earned the support of 87% of Democrats in the poll, compared to the 90% of Republicans who said that they'd back Trump.
"Three reasons Biden's problems appear to be overblown" via Harry Enten of CNN — Biden had a terrible, horrible, no good, very bad week. He's under an impeachment inquiry, his son was indicted in Delaware, inflation seems to be tilting back up, the United Auto Workers went on strike after Biden said they wouldn't, and the chattering class is talking about him not running for re-election. Some of these factors explain why my colleague Zach Wolf wrote that "Biden's two worst weaknesses were exposed" this past week, and it's also why I've written about the President's difficulties heading into next year. But while Biden clearly has problems — no President with an approval rating hovering around 40% is in good shape — some of his issues appear to be overblown at this time.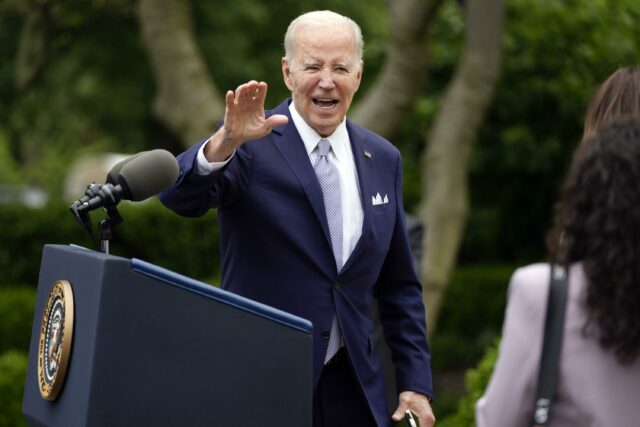 —"DeSantis: Biden does not have physical, mental acuity to do the job" via Fox News
"DeSantis distances self from Super PAC oppo against Vivek Ramaswamy" via A.G. Gancarski of Florida Politics — DeSantis says he has nothing to do with recent revelations that the supportive Never Back Down super PAC is spreading dirt against Ramaswamy. "Look, you have to talk to them. I mean, as you know, it's an independent entity," DeSantis said. Reminded that the "independent entity" raises a lot of money for him, DeSantis deflected, saying oppo dumps are part of the game and that he bears the scars. "Well, I can tell you this, you know, there's a lot of people that have been dumping stuff on me for a long time. They haven't really gotten (far). A lot of these are kind of, you know, ticky-tack stuff, but that's just, unfortunately, the way the political process works out."
"Facing off in Washington, DeSantis tries to shake Trump's hold on Christian right" via Shane Goldmacher and Chris Cameron of The New York Times — Promising to "put on the full armor of God" in his fight for the religious right, DeSantis made his most full-throated case yet as a presidential candidate for a socially conservative agenda — and pledged to battle what he called the left's "woke mind virus." "The battle lines are we must win the fight to restore religious freedom as the Founding Fathers intended it," DeSantis told the Pray Vote Stand Summit, promising to create new "divisions of conscience and religious freedom" inside federal agencies like the Education and Labor Departments. Less than 2 miles away, Trump simultaneously spoke at another social conservative gathering, pressing his case that he had delivered for the religious right as President and would do so again.
"Trump denounces DeSantis abortion ban as 'a terrible mistake'" via Jack McCordick of Vanity Fair —Trump called DeSantis' six-week abortion ban "a terrible thing and a terrible mistake," underscoring the kind of contrast he hopes to draw with his chief Primary rival on an issue that has proven to be an electoral liability for the GOP. In an interview with Kristen Welker during her debut as the new Meet the Press moderator, Trump refused to say whether he'd sign a 15-week federal abortion ban if it came across his desk as President. "I would sit down with both sides and I'd negotiate something, and we'll end up with peace on that issue for the first time in 52 years. I'm not going to say I would or I wouldn't," Trump said. "I mean, 'DeSanctus' is willing to sign a five-week and six-week ban."
"Bashing COVID boosters, DeSantis contrasts with Trump and worries experts" via Hannah Knowles and Fenit Nirappil of The Washington Post — DeSantis this week took a sharper stance in response to a new booster shot recommended by federal health officials: "I will not stand by and let the FDA and CDC use healthy Floridians as guinea pigs for new booster shots that have not been proven to be safe or effective," said the Governor after his Surgeon General urged people under 65 not to get the booster. There is a nuanced debate within the public health field about the value of urging the updated booster for everyone rather than just people at higher risk from a COVID-19 infection. But even some experts wary of blanket recommendations were critical of the DeSantis administration's warning. "It's dangerous," said Paul Offit, director of the Vaccine Education Center at the Children's Hospital of Philadelphia.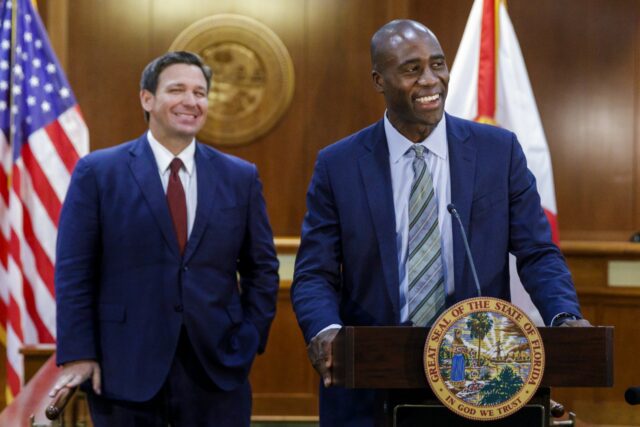 "DeSantis leans into his military experience to set himself apart in crowded 2024 GOP field" via Jessica Dean and Steve Contorno of CNN — Nick Iarossi, a lobbyist and longtime DeSantis supporter, approached the Florida Republican in July with a frank suggestion: Talk more about yourself. More specifically, talk more about your military service. DeSantis appears to have listened to Iarossi and other allies who have encouraged him to spend more time talking about his military service, a key differentiator as he competes for the 2024 Republican presidential nomination. On the campaign trail these days, DeSantis rarely leaves an event without letting potential voters know about his time in the military. In a crowded GOP Primary field, DeSantis is the only veteran running. his allies see his military background as something that separates him from the pack, especially Trump.
"DeSantis vows executive order to aid religious schools on 'Day One'" via Hadriana Lowenkron of Bloomberg — DeSantis, speaking to the Pray, Vote, Stand gathering of conservative religious groups in Washington, promised to use the federal government to champion "religious freedom" and that he'd establish offices at the Labor, Education and Health and Human Services Departments to advance that goal. Those offices, he said, would "protect religious liberty across all agencies of government. Religious expression is a fundamental civil right." Such actions would almost certainly be challenged by opponents on constitutional grounds. "We will stop the federal government from targeting men and women on the basis of their faith," DeSantis told the crowd. "Religious schools should not be pressured to violate the tenets of their faith."
"Rivals eager to exploit Trump skipping Iowa evangelical event" via The Associated Press — Some of Trump's top rivals for the Republican presidential nomination will address a gathering of influential Iowa evangelical Christians on Saturday night, hoping to woo them away from the former President at an event he is skipping. Pence planned to attend the Iowa Faith and Freedom Coalition's annual banquet and town hall in Des Moines along with DeSantis and entrepreneur Ramaswamy. Also, on the schedule of speakers were Haley as well as Sen. Tim Scott. Iowa Gov. Kim Reynolds, a Republican who has not endorsed a candidate, was expected.
—"DeSantis accuses U.S. military of backing 'abortion tourism'" via A.G. Gancarski of Florida Politics
—"DeSantis loops NYC Mayor into border crisis remarks, predicts 9/11-style attack" via A.G. Gancarski of Florida Politics
—"'Father Time is undefeated': DeSantis rails against 80-year-old presidential candidates" via A.G. Gancarski
—"DeSantis again takes credit for bringing 'pride' to Florida" via A.G. Gancarski of Florida Politics
"DeSantis criticizes Trump for not fulfilling promise to hold Hillary Clinton accountable" via Asher Notheis of The Washington Examiner — Trump recently stated that he would have the Department of Justice prosecute his political opponents if he wins the 2024 Election, as Trump is facing multiple indictments that include charges related to storing confidential documents at his Mar-a-Lago residence and the Jan. 6 Capitol protest. "I would note he ran in 2016 saying he was going to appoint a special prosecutor for Hillary's emails," DeSantis said. "You remember that? And a lot of us thought that was appropriate because they didn't really do a very thorough investigation of her. Two weeks after he got elected, he said, 'Ah, forget it. That's what you say before the election, it's not what you say after the election.' So, he didn't follow through on that promise."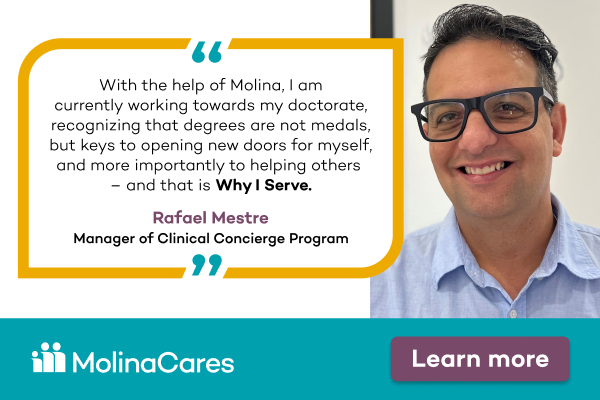 — MORE 2024 —
"Third Republican Presidential Primary debate to be in Florida in November" via Max Greenwood of the Tampa Bay Times — Miami will host the third Republican Presidential Primary debate in early November. The debate will follow the second such forum, which is set to take place on Sept. 27 at the Ronald Reagan Presidential Library in Simi Valley, California. The first debate was held last month in Milwaukee, Wisconsin. The decision to hold the third debate in Miami is notable, given that Trump and DeSantis are Floridians.
"Florida Republicans toss loyalty pledge requirement to get onto Primary ballot" via Max Greenwood of the Miami Herald — The vote by the Republican Party of Florida Executive Board, conducted behind closed doors at an Orlando hotel, simultaneously marked a victory for Trump, whose allies had sought to challenge the loyalty pledge requirement. Trump hasn't agreed to support the eventual nominee. He also refused to sign off on a similar pledge pushed by the Republican National Committee as a requirement to participate in its Primary debates. DeSantis' allies fought to keep the loyalty oath, arguing that there should be no question about supporting the eventual Republican nominee.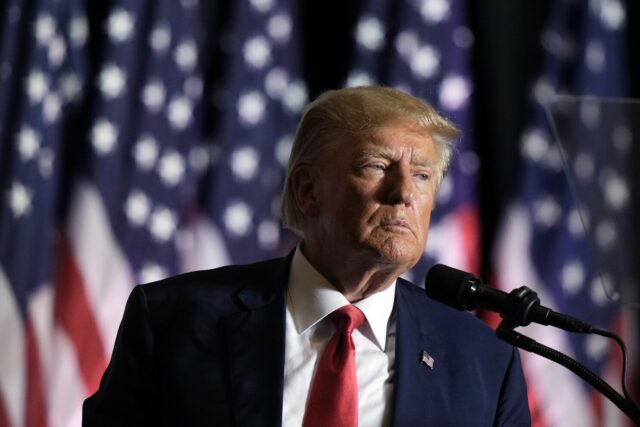 "Nikki Haley is betting on an electability message to win in 2024" via Dylan Wells, Marianne LeVine and Maeve Reston of The Washington Post — Haley has found an audience as she leans hard into the General Election message and tries to seize on the momentum from her debate performance. She and her allies argue that she is the challenger Democrats fear the most, and that her stance on issues like abortion and Ukraine will help her win over constituencies like disaffected Republicans and suburban women. But in a party dominated by Trump, in which a sizable number of Primary voters still believe the false narrative that he won in 2020, the electability argument may go only so far. Though the first debate boosted Haley in polls and in her fundraising, many major GOP donors are still sitting on the sidelines as Trump continues to dominate the Republican field.
"Mike Pence reacts to Trump's apparent 'confused' comments on Barack Obama, World War II" via Anders Hagstrom of Fox News — Pence reacted to a pair of gaffes from Trump on Sunday, as conversation around the age of the Republican and Democratic front-runners ramps up. Pence appeared on CNN's "State of the Union" with host Jake Tapper on Sunday. Tapper pressed Pence to respond to two instances of Trump appearing confused during public events, asking whether the GOP front-runner should be facing the same scrutiny as Biden. Tapper played a clip of a speech in which Trump appeared to confuse Obama and Biden before launching into his question.
"Armed man at Robert F. Kennedy Jr. event in Los Angeles is arrested" via Sarah Ellison of The Washington Post — An armed man impersonating a U.S. marshal was arrested and taken into custody at a campaign event for Democratic presidential contender Kennedy, the Los Angeles Police Department confirmed Saturday. The police were contacted on Friday at around 4:30 p.m. Pacific time regarding a man with "a loaded gun in a shoulder holster and a badge stating he was a U.S. marshal," a representative for the Los Angeles Police Department said.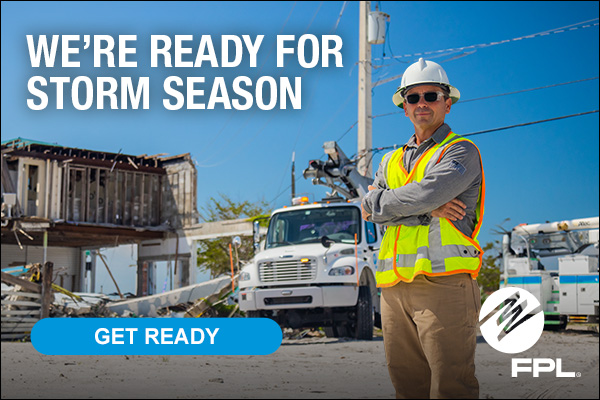 — EPILOGUE TRUMP —
"Trump moves operation back to Mar-a-Lago in Florida" via Marc Caputo of The Messenger — Trump, flies back home Sunday from his Summer sojourn in New Jersey, unofficially kicking off his Fall and Winter residency at his gilded Mar-a-Lago club in Palm Beach. The former President's return reorients his presidential campaign and his staffers to South Florida just ahead of South Florida's tourist season, as well as his Primary campaign against DeSantis. Trump, who became an unofficial Florida resident in 2019, has had a special bond with the Mediterranean-style 1920s mansion since he bought it in 1985. He fashioned it his Winter White House during his presidency, making it a Mecca for Republicans to flock there, kiss the ring, and bend the knee for his favor.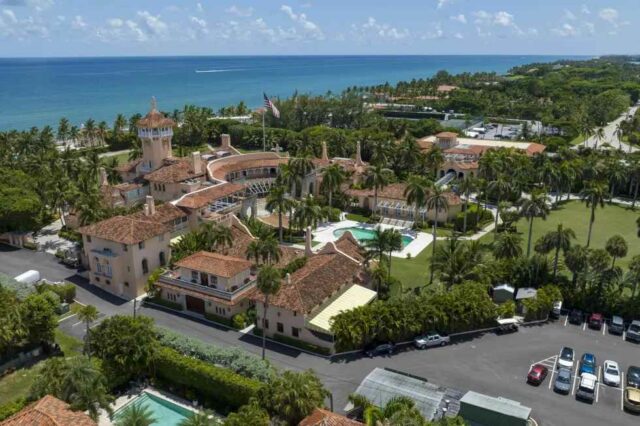 "Trump: I "don't frankly care" if abortion is regulated at federal or state level" via Shauneen Miranda of Axios — Trump tiptoed around whether he would sign a federal abortion ban at 15 weeks if re-elected. The 2024 GOP presidential front-runner hasn't committed to supporting a federal abortion ban if re-elected but has spoken of the federal government's role in opposing abortions. "It could be state or it could be federal, I don't frankly care," Trump said when repeatedly asked if he would sign a federal abortion ban at 15 weeks.
"Trump, who paved way for Roe v. Wade reversal, says Republicans 'speak very inarticulately' about abortion" via Eric Bradner of CNN — Trump, who paved the way for the undoing of federal abortion rights protections, said that some Republicans "speak very inarticulately" about the issue and have pursued "terrible" state-level restrictions that could alienate much of the country. While avoiding taking specific positions himself, Trump said in an NBC interview that if he is re-elected, he will try to broker compromises on how long into pregnancies where abortion should be legal and whether those restrictions should be imposed on the federal or the state level. "I would sit down with both sides and I'd negotiate something, and we'll end up with peace on that issue for the first time in 52 years," he said.
"Trump says he doesn't worry about going to jail: 'I don't even think about it'" via Jonathan Allen of NBC News — Trump isn't losing sleep over the prospect that he could end up behind bars, he said in an exclusive interview with NBC's "Meet the Press" moderator Kristen Welker. "I don't even think about it," Trump, who has been indicted four times this year, said when asked if he worries about prison at night. "I'm built a little differently I guess, because I have had people come up to me and say, 'How do you do it, sir? How do you do it?' I don't even think about it." Later in the interview, which was recorded Thursday at Trump's Bedminster golf club and which airs Sunday on NBC affiliates, the former President returned to the question. "When you say, do I lose sleep? I sleep," he said. "I sleep. Because I truly feel that, in the end, we're going to win."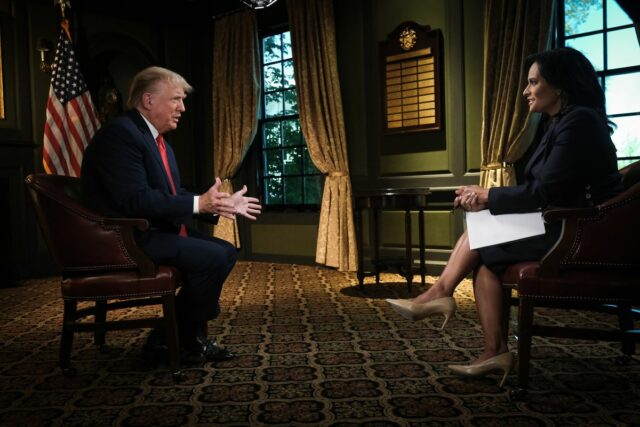 "Trump refuses to answer questions about Jan. 6 conduct but says he 'behaved so well'" via Lalee Ibssa and Soo Rin Kim of ABC News — Trump refused or avoided answering many specific questions about his conduct on Jan. 6, but maintained that it was his decision to challenge the 2020 Election, the manner of which is now at the center of two of the four indictments he faces. He has pleaded not guilty to all charges and dismissed the prosecutions as politically motivated. In the interview with Welker, Trump agreed that he was calling the shots when it came to falsely claiming that the last Presidential Election was illegitimate.
"Trump says he supports shutdown if conservatives don't get 'appropriate deal'" via Brett Samuels of The Hill — Trump said he would back a government shutdown if House conservatives aren't able to secure an "appropriate deal" to slash spending. Trump was asked by Welker if conservatives should abandon their threat to shut down the government at the end of the month over spending concerns now that Speaker Kevin McCarthy has greenlighted an impeachment inquiry into Biden. "No, I think if they don't get a fair deal — we have to save our country. We're at $35 trillion in debt, we have to save our country," Trump said.
"Trump says it was his decision to persist with 2020 Election challenges" via Jason Lange of Reuters — Trump said he dismissed the views of his own lawyers in continuing to challenge his 2020 defeat because he did not respect them, saying in an interview aired on Sunday that he had made up his own mind that the election had been "rigged" — a false claim that he continues to make. Trump, the front-runner for the Republican nomination to take on Biden in the 2024 Election, is now facing four concurrent criminal prosecutions, including two involving his attempts to overturn his 2020 loss to Biden. "It was my decision," Trump said, that the election was "rigged" against him, adding that he relied heavily upon his own "instincts" in coming to that conclusion.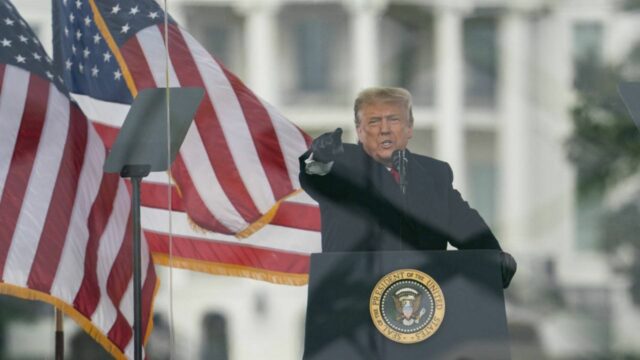 "Trump says he hopes Mark Meadows will remain 'loyal' to him in election case" via Maggie Haberman and Jonathan Swan of The New York Times — Trump said he hoped was still "loyal" to him. Trump made his comment during a lengthy interview on "Meet the Press." Trump has been warned by the federal judge in a case also stemming from his efforts to stay in office, brought against him by the special counsel Jack Smith, to avoid saying anything that might affect the testimony of witnesses. His comment about Meadows could attract new interest.
"Trump says he's pleased by Vladimir Putin's praise: 'I like that he said that'" via Phil McCausland of NBC News — Trump said he appreciated recent praise from Putin. Trump said it meant "what I'm saying is right," referring to his positions on the war in Ukraine. Trump readily claimed in the interview that if re-elected President, he would resolve the war within 24 hours, though he provided few details about how he would end a conflict that has dragged on for more than 18 months. Trump has asserted several times that he could quickly end the war. "If I tell you exactly, I lose all my bargaining chips. I mean, you can't really say exactly what you're going to do. But I would say certain things to Putin. I would say certain things to Zelenskyy," he said, referring to Ukrainian President Volodymyr Zelenskyy.
"Nancy Pelosi fires back at Trump's 'Meet the Press' interview" via Khaleda Rahman of Newsweek — "The former occupant of the White House has always been about projection," Pelosi said. "He knows he's responsible for that, so he projects it onto others. His instigation of an insurrection, an assault on our Constitution the day we were supposed to approve the — well and we did — the work of the Electoral College … The assault on the Capitol building, the assault on the Constitution, the assault on our democracy. Shame on him. However, he always projects." Trump "used to say, 'well, she turned down my troops,'" Pelosi said. "No, we begged him."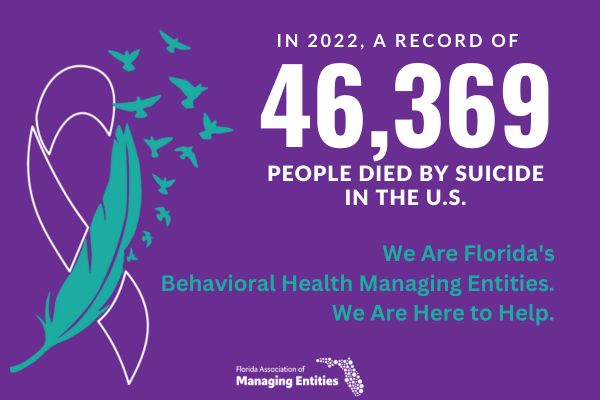 — DOWN BALLOT —
"How a utility's silent spending to control energy policy might determine abortion rights in Florida" via Mario Alejandro Ariza of the Orlando Sentinel — Over the past five years, the largest power company in the U.S. quietly financed groups working to restrict Floridians' ability to change laws independent of the legislature. Now, the changes to state law spurred in part by FPL's successful attempts to control energy policy are throwing up roadblocks for reproductive rights advocates fighting to overturn the state's 15-week abortion ban. Four bills, including legislation increasing the cost of verifying signatures and shortening the window in which they can be collected, have become law. "I have had people feel very overwhelmed because they have heard that the legislature has changed the citizen petition process to make it harder to reach," said Emma Collum, a volunteer who's been gathering signatures to get a constitutional amendment protecting abortion rights on the 2024 ballot.
"Black voters await new maps after Supreme Court redistricting ruling" via The Associated Press — The Supreme Court's decision siding with Black voters in an Alabama redistricting case gave Democrats and voting rights activists a surprising opportunity before the 2024 Elections. New congressional maps would have to include more districts in Alabama and potentially other states where Black voters would have a better chance of electing someone of their choice, a decision widely seen as benefiting Democrats. It's been more than three months since the justice's 5-4 ruling, and maps that could produce more districts represented by Black lawmakers still do not exist. Alabama Republicans are hoping to get a fresh hearing on the issue before the Supreme Court. Republican lawmakers in Louisiana never even bothered to draw a new map.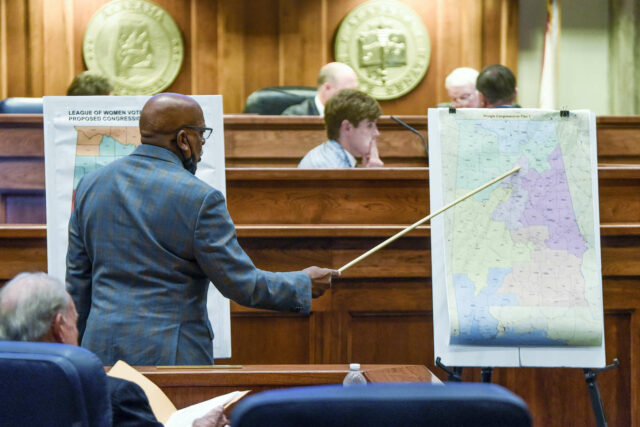 "Carlos Guillermo Smith endorses Rishi Bagga in critical HD 35 race" via Jacob Ogles of Florida Politics — One of Central Florida's most prominent progressives is making clear who he wants carrying the Democratic banner in a critical Special Election. Former Rep. Smith is endorsing lawyer Bagga for the open House District 35 seat. "I endorsed Rishi Bagga as an early supporter of his 2022 campaign, and am excited to endorse him once again," said Smith. "Rishi's remarkable journey, from his family's hard work at a small motel to his dedicated legal career and community leadership, is a testament to his perseverance and character."
"Chip LaMarca faces challenge as he seeks 4th term representing coastal Broward" via Anne Geggis of Florida Politics — A real estate broker is making his first run for elected office in a bid to deny Rep. LaMarca his fourth term representing coastal Broward County. James Oaksun, who is a Lighthouse Point resident like LaMarca, said he was spurred on by LaMarca's voting record that has been mostly in lockstep with state Republicans' agenda, one Oaksun said is out of place in House District 100. LaMarca currently is the only Republican representing a House district entirely contained within blue Broward County, long known for its dense population of Democratic voters. Oaksun said the final impetus to run came when LaMarca voted for legislation (SB 1580) that opponents say amounts to allowing doctors to refuse to treat patients because of their gender, sexual orientation or gender identity.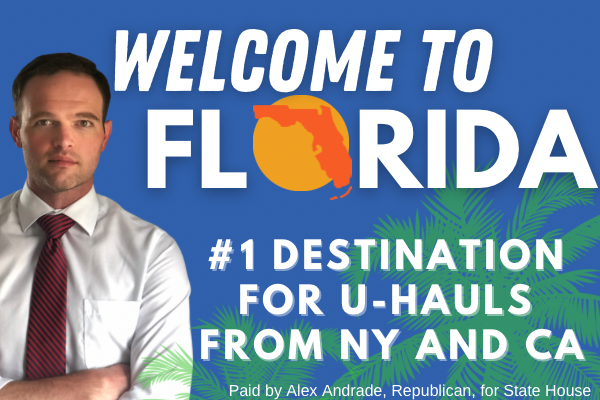 — DESANTISY LAND —
"After avoiding Biden post-Idalia, DeSantis requests storm relief from feds" via Danny McAuliffe of Florida Politics — A recent letter from DeSantis to the federal government suggests that the state suffered extensive agricultural damage from Hurricane Idalia, at least enough for the GOP presidential hopeful to put politics aside for the moment. DeSantis sent a letter seeking broad help from the USDA. It's the second time since Idalia's landfall that a statewide-elected official has written to USDA Secretary Tom Vilsack, meaning the Sunshine State's agriculture industry might be reeling from Hurricane Idalia. Perhaps more indicative of looming agriculture problems is that DeSantis authored the second letter. It's a pivot toward federal collaboration for the Governor, who snubbed Biden during the latter's post-Idalia visit to Florida.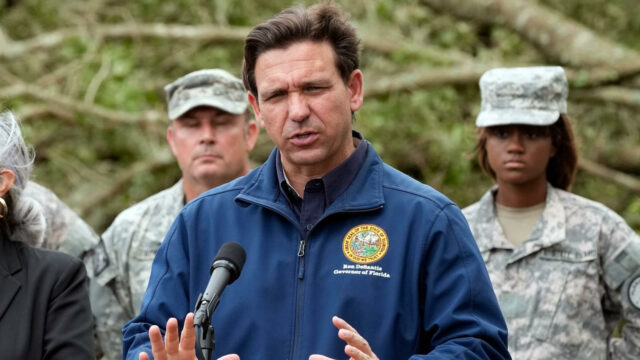 "COVID-19 second opinion: Florida's former top doc says DeSantis wrong to discourage boosters" via John Kennedy of USA Today Network — Florida's former top public health official criticized DeSantis' latest foray into COVID-19 vaccine skepticism, saying the state is wrong to discourage those under age 65 from getting the new booster. Dr. Scott Rivkees, who preceded Dr. Joseph Ladapo as the state's surgeon general, said the move runs counter to the goals of public health. "Rates of COVID vaccination are lower in Florida than they had been," said Rivkees, who resigned in September 2021 after being shunned by DeSantis for encouraging COVID-19 precautions. "I think the cumulative effect of this anti-vaccine messaging is being felt," he said.
"Federal grant pays $126K salary of Florida official who pushes DeSantis education agenda" via Leslie Postal of the Orlando Sentinel — A new Florida Department of Education employee who's reaching out to conservative School Board members makes $126,000 a year, a salary funded by a federal grant designed to boost "well-rounded educational opportunities," health and safety and effective use of technology. Terry Stoops was tapped in April to head the department's new office of Academically Successful and Resilient Districts. Most of his contacts during his first months on the job were to School Board members who had been endorsed by DeSantis and representatives of conservative groups, his emails and calendar show.
"DeSantis launches billboards in Chicago area offering $5,000 signing bonus to Illinois police officers who relocate" via NBC Chicago — While the program applies to all out-of-state police officers, DeSantis singled out Illinois in his news release announcing the program, drawing a contrast between Florida and Illinois. DeSantis specifically mentioned the recently upheld SAFE-T Act and House Bill 3751 as reasons for the effort, legislation that removes cash bail in Illinois and allows non-citizens who are eligible to work in the U.S. and carry firearms to become police officers, respectively. According to DeSantis, "more than 37″ law enforcement recruits from Illinois now work in Florida, with over 2,300 officers receiving signing bonuses totaling over $15 million since the start of the program. "Other states deputize non-citizens, enact policies that favor criminals over victims, and work to overtly or covertly defund the police, but not in Florida," DeSantis said.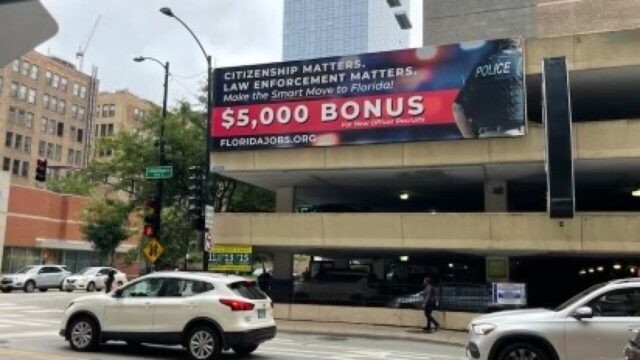 "Neo-Nazis gloat as Florida becomes a magnet for hate" via Tim Dickinson of Roling Stone — Neo-Nazis have been ecstatic in the wake of their headline-grabbing action outside Orlando earlier this month. White nationalists with handles like "Dietrich," "Red Pill," and "Scotty Big Balls" greeted each other with shouts of "Hail victory!" on a Sept. 10 Telegram livestream. Echoing the sentiments of many participants, "Combat Carl" told listeners it was "probably the best weekend of my life." Florida has in recent weeks been something of a magnet for hate, amid burgeoning neo-Nazi activity nationally. The dark rhetoric about hanging Jews followed just a weekend after the mass killing in Jacksonville, Florida, where the shooter, who scrawled a swastika on his AR-15-style rifle, murdered three Black victims at a Dollar General before killing himself.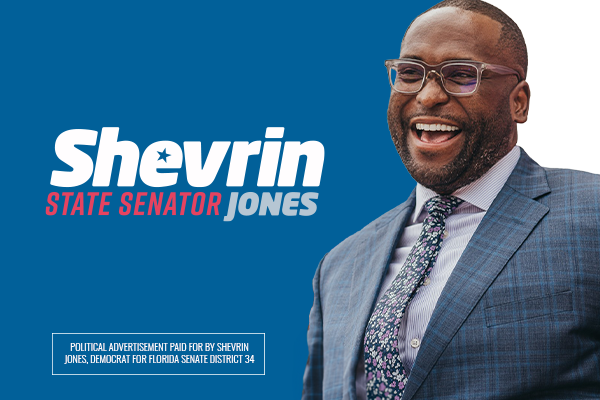 — STATEWIDE —
"Florida's new edicts on schools keep changing, and locals are confused" via Jeffrey S. Solochek of the Tampa Bay Times — Florida school district leaders say frustration is mounting as they try to enforce new education laws regarding gender issues, sex, library books and race. They say vaguely written rules, changing directives and confusing guidance from state officials are hampering efforts to comply — even as potentially heavy penalties await them if they don't. It has led to uncertainty for educators who say they'd prefer to teach students without political interference. Yet politics loom large as DeSantis has made public education central in his campaign for President.
"Florida leaders silent after Senator confronts staffer at women's shelter" via Jeffrey Schweers of the Orlando Sentinel — Senate leaders have been silent about an angry confrontation between Sen. Tom Wright and a female staffer at a Daytona Beach shelter for battered and abused women and their children over the Labor Day weekend. Wright yelled, lunged at, and placed his hand on the shoulder of a staff member who stopped Wright from getting on a bus full of the shelter's residents out of concern for protecting their identities. Video footage provided by the Daytona Beach Police Department shows Wright's tense encounter with a much shorter female staffer, who ran up to him to get him off the bus. Another employee stepped between them, and Wright, 71, turned to walk away, only to confront the worker a couple of more times before leaving.
To watch the video, please click on the image below:
"Lauren Book files bill to ensure abortion law lines up with DeSantis' TV statements" via Anne Geggis of Florida Politics — DeSantis promised women and girls would not be prosecuted for seeking an abortion, and Book wants to hold him to it. Book filed a bill that matches the Governor's statement on national TV this week that women and girls will not be prosecuted for ending their pregnancies beyond six weeks' gestation. Book is calling her legislation (SB 34) a "glitch bill" because the actual language in the 2023 law technically does not line up with what he told NBC anchor Norah O'Donnell in a nationally televised interview Wednesday.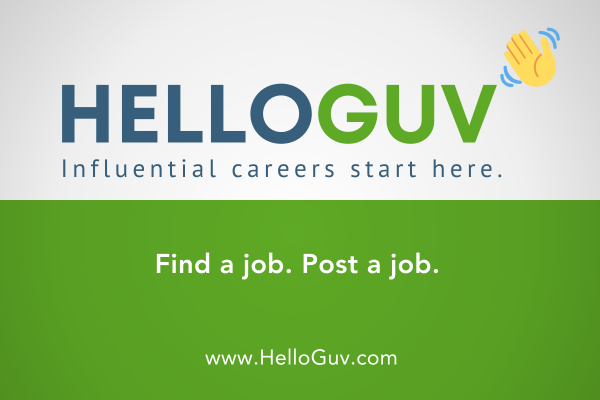 — D. C. MATTERS —
"As Democrats back autoworkers, GOP spots a divide over EVs" via Valerie Yurk of Roll Call — Both Democratic and Republican lawmakers are rallying around the United Auto Workers union in its strike against General Motors Co., Ford Motor Co. and Stellantis NV, formerly Fiat Chrysler. But as Democrats settle into pro-union messaging, Republicans are using the walkout to drive a wedge between the union and Biden's push for electric vehicles. Sen. J.D. Vance in a sign that Republicans see an opportunity to tap potential union discontent with Democrats, said in a statement Wednesday he supports the UAW's demand for higher wages. "But there is a 6,000-pound elephant in the room: the premature transition to electric vehicles," he said.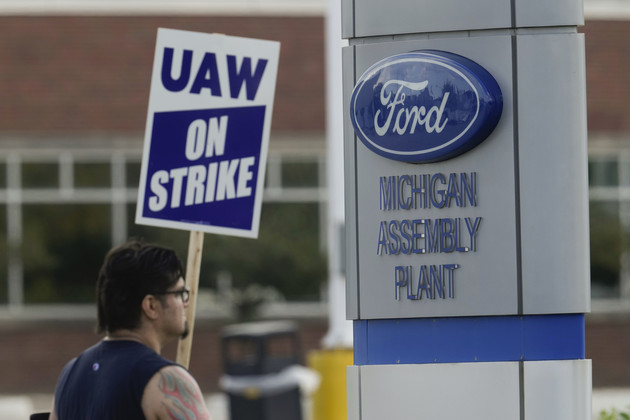 "House Republicans strike deal on short-term funding, but Senate likely to reject" via Marianna Sotomayor and Leigh Ann Caldwell of The Washington Post — The short-term funding bill, known as a continuing resolution, would keep the government running until Oct. 31 and trigger a 1% cut to current fiscal levels. The 1% cut is an average for the budget. The Defense Department and Veterans Affairs would not receive any cuts while the rest of the government would see an immediate 8% cut until the end of October. The effort is meant to garner support from hard-right lawmakers who demanded significant cuts to support a short-term funding extension.
"Kevin McCarthy turns impeachment into political score-settling" via Dan Balz of The Washington Post — McCarthy said the reasons he decided to open an impeachment inquiry into Biden were "allegations" involving Hunter Biden's business dealings that suggest "a culture of corruption" by the Biden family. He provided nothing close to a smoking gun involving the President to back up that claim. His statement, solemnly delivered this past week as if it were a moment of high consequence for the republic, recalled a comment attributed to Rudy Giuliani, who after the 2020 Election incessantly made wild, false claims about election fraud in his representation of then-President Trump.
"With Biden impeachment ignited, Dems mull strategy" via Rebecca Beitsch of The Hill — House Democrats are reassessing their strategy for responding to investigations into Biden that have officially become part of a broader impeachment inquiry, determined to accelerate their fact-checking of Republican claims and sever interest in Biden from the mounting problems faced by his son. Democratic lawmakers and aides say they must combat a GOP that is "flooding the zone" with false accusations about Biden, raising questions about the extent to which each claim should be refuted and determining the most pressing narratives to counter.
"U.S. and Chinese officials meet in Malta to discuss Ukraine and other flashpoints" via Edward Wong of The New York Times — Jake Sullivan, the national security adviser, met with Wang Yi, the Communist Party's top foreign policy official, and China's foreign minister, on Saturday and Sunday, the White House said in its summary of the talks. The summary said they spoke about relations between the two nations, Russia's war in Ukraine and tensions between Washington and Beijing over Taiwan, a de facto independent democratic island that the party aims to rule and that is an important U.S. partner. A senior White House official told reporters in a telephone briefing on Sunday that Sullivan reiterated American concerns about recent Chinese military actions around Taiwan and other coercive activities, and said that any disputes or conflicts must be resolved peacefully
"Capitol Hill warned to be on high alert after suspected Beijing espionage plot was uncovered in British parliament" via Kelly Laco, Wills Robinson and Nicholas Allen of the Daily Mail — Congress has been warned to be on high alert for Chinese spies after a suspected Beijing espionage plot was uncovered in British parliament. Earlier this week, a parliamentary researcher with links to MPs with classified information was arrested for 'spying for China.' The suspect is thought to be linked to numerous Conservative members of Parliament — including Security Minister Tom Tugendhat and Foreign Affairs Committee Chair Alicia Kearns.
"Congress probes possibility of terrorist sneaking over border" via Stephen Dinan of The Washington Times — To sniff out a terrorism suspect, Border Patrol agents need time to ask questions and often need translators for non-English speakers. Thanks to the unprecedented surge of illegal immigrants under Biden, agents don't have the time or the chance to access language tools and probe the back stories the migrants are telling, said Rodney Scott, a former chief of the Border Patrol. "Overwhelmed officers and agents no longer have time to conduct meaningful interviews," Scott told Congress. "Border Patrol is overwhelmed with illegal aliens from several countries that are known to be affiliated with terrorism, but those agents cannot get timely language translation support to conduct the most basic processing, let alone a meaningful interview."
"Congressional report predicts DEA 'likely' to approve marijuana reclassification" via A.J. Herrington of Forbes — The DEA is "likely" to approve a recommendation from the Biden administration to reclassify marijuana under the nation's drug laws, according to a report issued by congressional researchers this week. The report, which was released by the Congressional Research Service (CRS) on Wednesday, comes after a recommendation from the Department of Health and Human Services last month that calls for cannabis to be rescheduled under the federal Controlled Substances Act (CSA). If approved by the DEA, rescheduling marijuana would have sweeping implications for federal policy regarding cannabis, including effects on housing, immigration, gun rights, taxation of marijuana businesses and more.
"Majority Leader Chuck Schumer loosens Senate's informal dress code" via Julie Tsirkin, Frank Thorp V and Summer Concepcion of NBC News — Schumer has quietly changed the Senate's informal dress code to allow Senators to wear whatever they want on the floor, a person with direct knowledge said. A notice went out to the Senate sergeant-at-arms and relevant staff members late Friday, and the change will go into effect starting Monday, the source said. The change would let Sen. John Fetterman, who is often seen wearing a hoodie and baseball shorts, wear his casual attire on the Senate floor whenever he wants. Fetterman, who was elected in last year's Midterm Elections, wore a suit and a tie at his swearing-in in January.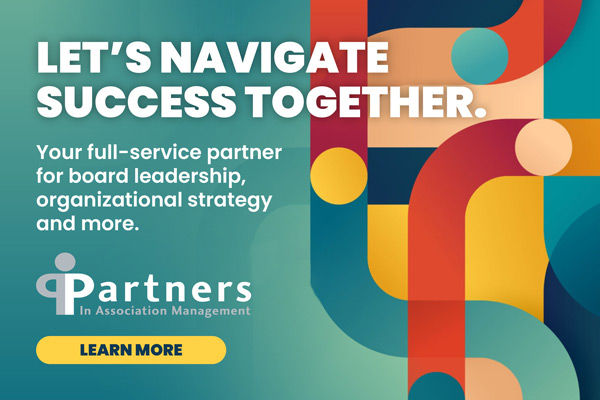 — LOCAL: S. FL —
"DeSantis suspends Miami City Commissioner Alex Díaz de la Portilla from office" via Tess Riski, Sarah Blaskey, and Joey Flechas of the Miami Herald — DeSantis signed an executive order suspending Díaz de la Portilla following his Thursday arrest on a host of corruption charges, including money laundering and bribery. State law allows the Governor to remove elected officials from office if they have been arrested for a felony or misdemeanor related to their duties in office. The removal is effective immediately. Díaz de la Portilla took aim at the Governor. "Gov. DeSantimonious should be suspending the left-wing Democrat prosecutor who he hand-picked to file these trumped-up charges against me," Díaz de la Portilla said. "I'm not surprised by his action given my strong support for Donald Trump for President, but his 15 minutes of fame will soon be over after his betrayal of Donald Trump, who got him elected."
"Leila and David Centner caught up in Miami Commissioner's corruption scandal" via Joey Flechas, Douglas Hanks, Sarah Blaskey, Tess Riski and Jay Weaver — A push by a wealthy Miami couple to build a sports complex for their private school in a city park near downtown is at the core of public corruption charges against Diaz de la Portilla. An arrest affidavit made public Friday alleges that a lobbyist pursuing a deal to build the complex for David and Leila Centner's Centner Academy conspired with the Commissioner to funnel $245,000 from the couple into two political committees "secretly controlled" by Díaz de la Portilla. The lobbyist, William Riley, routed the money through a newly created Delaware corporation "to conceal the origin of the funds."
"Francis Suarez, Ken Griffin say Miami Mayor repaid $14K for Miami Grand Prix events" via Joey Flechas, Tess Riski and Sarah Blaskey of the Miami Herald — In his first public appearance at City Hall after dropping out of the race for the Republican presidential nomination, Suarez addressed questions related to his five-figure Formula One Miami Grand Prix weekend, the subject of recently filed ethics complaints. Outside his office during an ongoing budget hearing Saturday, Suarez said he paid a total of $14,000 to cover the cost of F1-related event tickets provided to him by hedge fund executive Griffin. It was the first time Suarez offered any specific details on what he did to comply with ethics rules intended to protect against conflicts of interest that prohibit the Mayor from taking free or discounted tickets or any other gift valued over $100 from people who have business before the city.
"Deaths of longtime Plantation Council member and his wife investigated as homicide-suicide" via Anne Geggis of Florida Politics — Longtime Plantation Council member Ralph Merritt and his wife, Gloria, were found dead in their home and police are investigating it as a homicide-suicide, Plantation Mayor Nick Sortal said. The two were both suffering from health problems, police told the Sun-Sentinel. Merritt served 26 years on the Plantation City Council, starting in 1975. After retiring in 1997, he came back and was re-elected in 1997. He announced he would not seek re-election in 2002. Police were called to the home for a wellness check on Thursday. And Council members were told about it Thursday night, Sortal said. "Everyone here at City Hall just wants to cry," Sortal said. "Then we tell each other to just be grateful we knew them."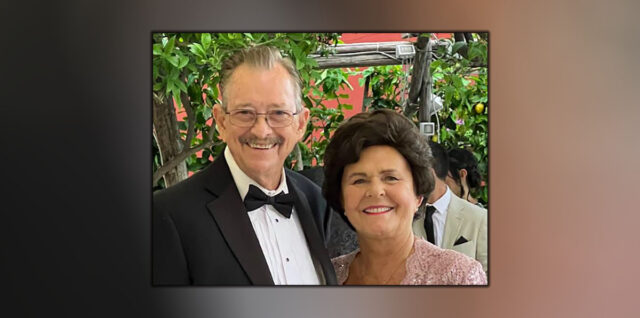 "Will Broward College president reconsider his resignation? He's being given a 'cooling-off' period, Board Chair says" via Scott Travis of the South Florida Sun-Sentinel — The future of Broward College President Greg Haile remains in limbo this weekend, with one of his bosses calling for a "cooling-off" period after he abruptly submitted his resignation Wednesday. Haile remains president for now after the college's Board of Trustees decided against taking steps Thursday to find a successor. Alexis Yarbrough, Chair of the Broward College Board of Trustees, said she received no warning or phone call from Haile before receiving his resignation letter. His letter said he was giving 120 days' notice, as required under his contract.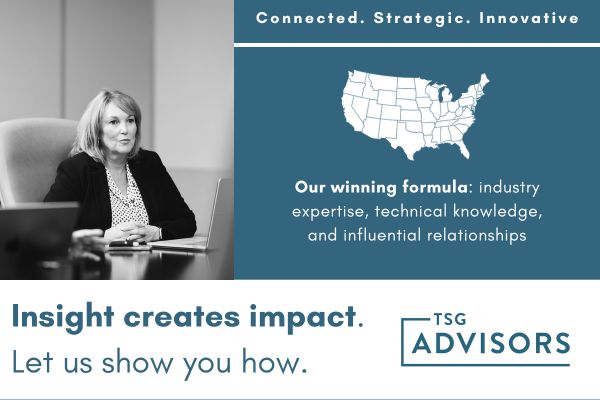 — LOCAL: C. FL —
Fresh off embargo — "UCF stands out as innovative school in U.S. News & World Report rankings" via Gabrielle Russon of Florida Politics — "Established in 1963, the University of Central has accomplished in decades what others have taken a century or more to achieve," school leaders said in a news release Monday as they announced the Orlando institution has been named one of the most innovative schools in the country in U.S. News & World Report's 2024 Best Colleges rankings. The new rankings rated UCF as the No. 14 most innovative school in the country which made it the most innovative school in the state. Arizona State University, a school that UCF has long admired, was named the No. 1 innovative school in the country. UCF leaders used ASU's Phoenix campus for inspiration when they were developing their own in downtown Orlando.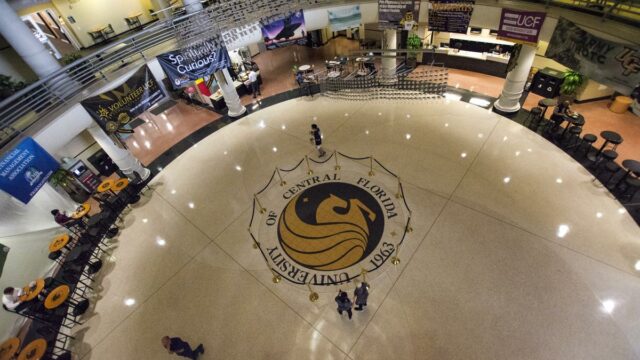 "Economic Development Commission's grant allocation from Brevard County cut by 10%" via Dave Berman of Florida Today — Brevard County's leading economic development agency had its annual county grant cut by 10%, under action taken by county Commissioners during their first of two budget hearings. The second and final budget hearing is on Tuesday. In a 4-1 vote, Commissioners approved a grant of $1,260,045 for the Economic Development Commission of Florida's Space Coast for the county's 2023-24 budget year that begins Oct. 1. That's down $140,005 from the EDC's grant of $1,400,050 for the current budget year. Under the plan, Commissioners approved, that $140,005 would be shifted to Brevard County Fire Rescue for fire station capital improvement projects in County Commission District 1 in North Brevard.
"'This is Black American history': Hungerford heir visits Eatonville amid school land fight" via Desiree Stennett of the Orlando Sentinel — Since she was a child in the 1950s and 60s, Bea Leach Hatler had always heard stories of "the land in Eatonville" that was an important part of her family's legacy. On Thursday, for the first time, she saw what was left of the property that once housed the Robert Hungerford Normal and Industrial School, her great-grandfather's namesake. In July, Hatler joined a lawsuit filed by the Southern Poverty Law Center, which is representing her and the Association to Preserve the Eatonville Community, PEC.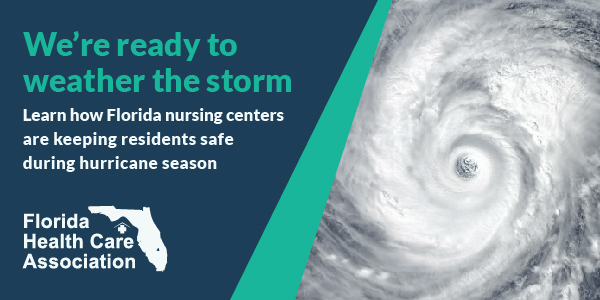 — LOCAL: TB —
"Dirty work: How Hurricane Idalia sent 200 miles of storm surge down the west coast of Florida" via Bill Kearney of the South Florida Sun-Sentinel — When Hurricane Idalia collided with the rural Big Bend region of Florida at 7:45 a.m. on Aug. 30, it heaved nearly 10 feet of storm surge into the two nearest coastal towns, Steinhatchee and Cedar Key. Ninety miles south of landfall, in Crystal River, the surge was so bad that authorities had to take an airboat to tour the town's streets. And even 150 miles away, the storm pushed more than 4 feet of surge into Tampa Bay. Idalia's surge was able to reach Naples, some 250 miles south (as the crow flies) from landfall, flooding streets and construction sites.
"Resolution defining antisemitism sparks discourse" via Mark Parker of St. Pete Catalyst — Like the state and nation, St. Petersburg continues to see a rise in antisemitic incidents. City Council member Gina Driscoll introduced a resolution to formally establish a definition of antisemitism on Sept. 14, on the eve of Rosh Hashana. The Council approved the measure to help identify, measure, monitor and combat antisemitism — after Council member John Muhammad abruptly left the dais. The resolution received overwhelming support from the Council and public speakers. Mike Igel, Chair of the Florida Holocaust Museum, said its approval would show residents that Council members are "upstanders" rather than "bystanders."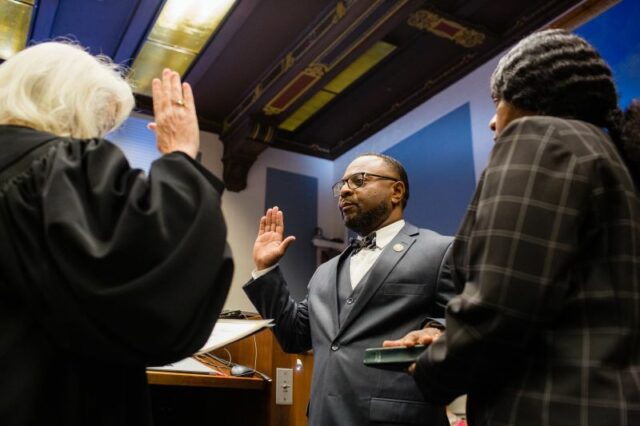 "As Hillsborough's population booms, its public-school enrollment stays flat" via Marlene Sokol of the Tampa Bay Times — Despite a reputation as one of the nation's hottest markets, with steady population growth since the pandemic, enrollment is dropping in Hillsborough County's traditional public schools. Twenty-day student counts released this week show schools run by the school district had a net loss of 1,581 students when compared with the 20th day of 2022-23. By comparison, charter schools, which get state funding but are managed independently, grew by 2,528 students. The charter total, which now accounts for 17% of public-school students, includes two schools from the IDEA network that report to the state and not the district.
"Tampa's Straz Center expansion facing delays" via Olivia George of the Tampa Bay Times — Less than three weeks before a deadline, the Straz Center has secured a two-month extension to fulfill its contractual requirements with the city for its multimillion-dollar expansion. Tampa's downtown Community Redevelopment Area committed $25 million in 2021 for the waterfront art mecca's $100 million renovation, which includes new event and outdoor spaces and a rooftop terrace overlooking the Riverwalk. The City Council approved the art center's extension request 5-2 Thursday midday, acting as the Board of Tampa's eight community redevelopment areas, which are state-designated and retain tax money generated within their boundaries to fund future development to reduce "slum and blight."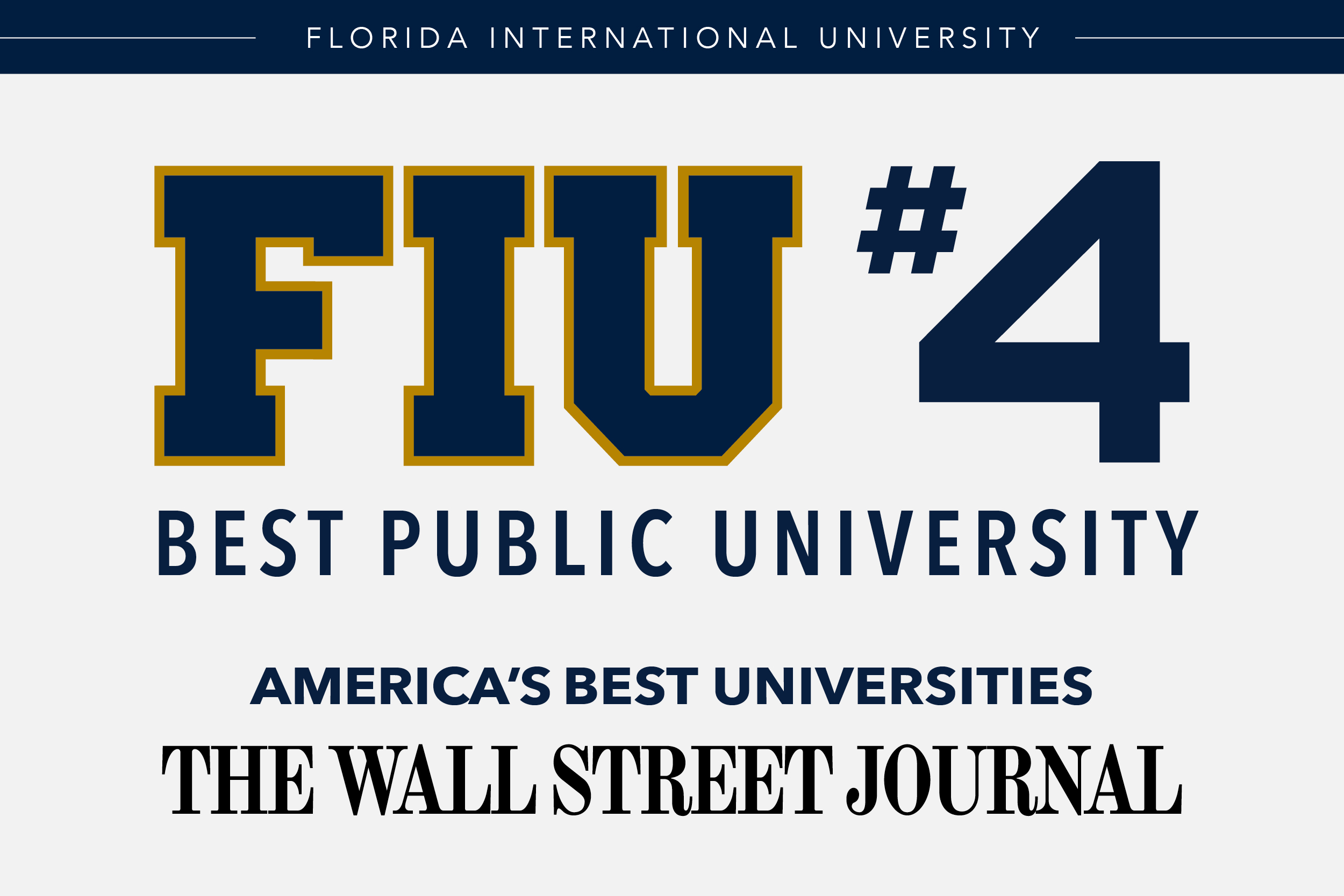 — LOCAL: N. FL —
"Dollar General faces federal probe: Did clutter hinder escape in Jacksonville shooting?" via Charlie McGee of The Tributary — Snippets of security-camera footage from a Dollar General in Jacksonville's Urban Core reveal more than just the chilling moments of a racist violent attack: they expose a maze of obstacles — metal carts, towering containers, and cluttered product piles — potentially hindering escape routes inside the store. Now, an investigation by the U.S. government's workplace safety watchdog should determine if corporate negligence hampered responses to the deadly shooting. The Occupational Safety and Health Administration opened a fatality-and-catastrophe probe of the Dollar General at 2161 Kings Road in Jacksonville on Aug. 26.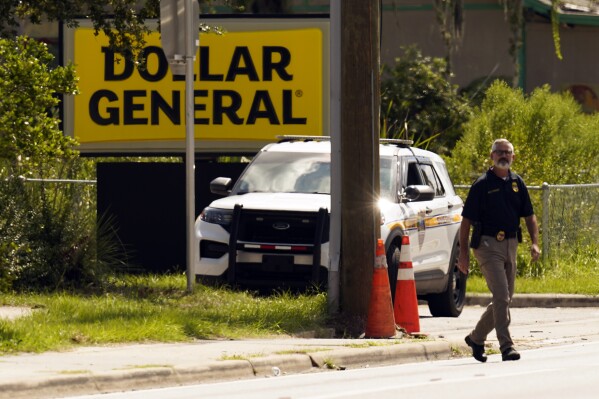 "Brad Drake swears in as Walton County Commissioner" via Kimber Collins of MyPanhandle — A big day for Walton County Commissioners welcoming a familiar face to the board. Former Florida State House Rep. Drake now fills the vacant District 3 seat. DeSantis appointed Drake to the Chair in an announcement on Sept. 7. Drake, of DeFuniak Springs, is the Director of Rural and Community Affairs for the Florida Department of Transportation. He served as a representative in the Florida House of Representatives from 2008 to 2012 and again from 2014 to 2022.
—"DeSantis appoints 5, reappoints 4 to Jackson County Hospital District" via Jesse Scheckner of Florida Politics
Simply bringing hope — Simply Healthcare Plans is teaming up with the nonprofit Bring Hope Now to help start the "Hope Squad" peer-to-peer suicide prevention programs, which will be in at least 15 new schools in Northwest Florida. The charitable organization will also provide a library for every elementary school so young Hope Squad members can share stories of hope, kindness, and acceptance with all elementary students in their districts. On Tuesday, Simply Healthcare presented a $115,000 check to the Okaloosa School District's first-ever Hope Squad Conference.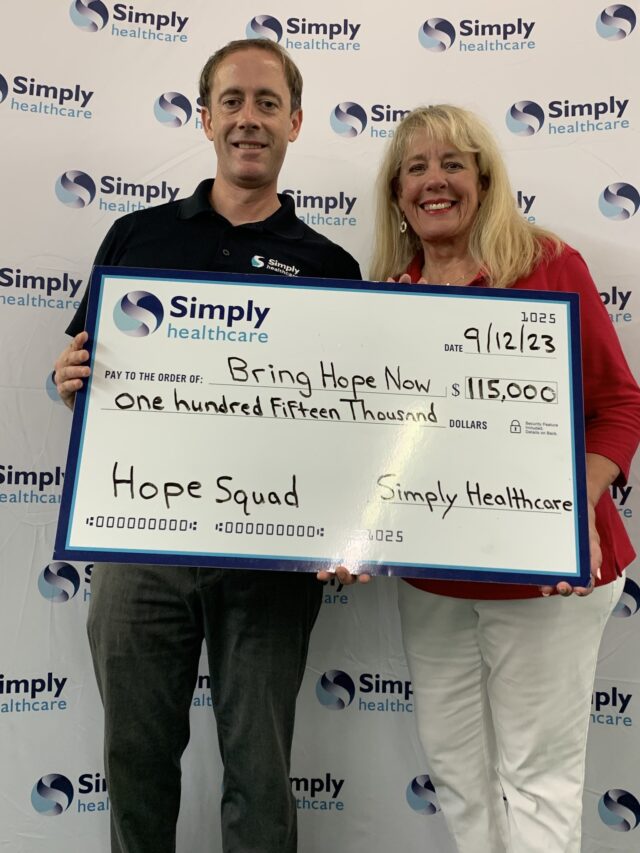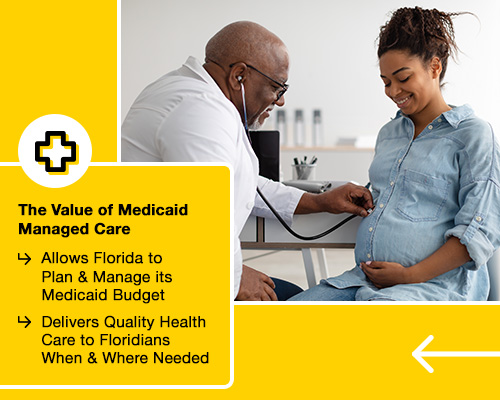 — LOCAL: SW. FL —
"Final three Naples police chief candidates meet with community, answer questions" via Kendall Little of the Naples Daily News — The field is narrowing. Friday morning, the final three candidates for Naples police chief met with the community at Baker Park to answer questions and share their plans for the police department. Finalist Jack McNiff withdrew from the competition earlier this week because of "family consideration," according to Naples City Manager Jay Boodheshwar. The remaining candidates, Kristen Ziman, Ciro Dominguez, and Matthew Fletcher all gave brief speeches at the event and spoke with Naples Daily News about the interviewing process and their hopes to become police chief.


"Big iron, cement pours, 'mind-boggling' progress: Caloosahatchee reservoir full-steam ahead" via Amy Bennett Williams of the Fort Myers News-Press — Despite conflicts, delays, ultimatums, a firing and legal fights, progress on the C-43 reservoir carries on at "mind-boggling" speed. Thursday's Governing Board meeting of the South Florida Water Management District included an update on the massive water storage project, designed to help the Caloosahatchee River and the estuary to which it flows. If the water quality in that estuary suffers, so do the tourist economies of Sanibel, Fort Myers Beach and the region's other barrier islands. That's why finishing the reservoir is crucial, says Board Chair Chauncey Goss of Sanibel.

"Marco Island to start emergency excavation at Tigertail lagoon on Monday" via J. Kyle Foster of the Naples Daily News — Tigertail Beach lagoon on Marco Island will remain open during an approximately two-week emergency excavation that starts Monday to remove sand dumped into it during Hurricane Idalia. The work area will be closed. The lagoon, popular for fishing, swimming, bird watching, kayaking and paddle boarding, was over-washed and had sand pushed into it during Idalia Aug. 29. "Sand Dollar Island remained largely intact and held its position protecting the lagoon and upland," Marco Island Assistant City Manager Casey Lucius said. A portion on the southern part of Sand Dollar Island saw storm surge and waves, pushing sand into the lagoon, she said.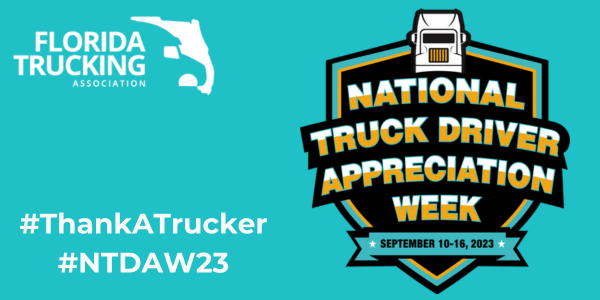 — TOP OPINION —
"Andrés Malavé: Florida's success anchored by legacy of commitment to Hispanic community" via Florida Politics — As Hispanic Heritage Month begins, let's celebrate Florida's unique Hispanic community. Florida's embrace of Hispanic culture sets an example for the nation: by actively engaging beyond just Election Day, we can expand opportunities and prosperity for future generations.
Florida's capital city has offered past, present, and future generations of Hispanic leaders a platform to shape our state. From its earliest days as America's 27th state, Hispanics have served in Florida's Legislature. But it wasn't until two years after the Mariel Boatlift that Republicans finally flipped the Democrat stranglehold on the Florida House.
Since then, Hispanic Republicans have held leadership positions across the state that have led to providing every Florida family with school choice, expanding greater access to health care, and making us one of the most business-friendly states in the nation.
Positive results at the ballot box have followed. After the most recent election, Republicans hold 13 of 15 seats won by Hispanics in the Florida House, plus four out of five in the Florida Senate and Sen. Marco Rubio won decisively.
Florida Republicans have embraced the state's Hispanic community by listening, being present, and promoting the same values we hold dear — family, community, and appreciation for every opportunity America has offered. Florida's Hispanic community will continue paying it forward and serving our state boldly and passionately — as if we could do it any other way.
— OPINIONS —
"Helping our public schools thrive by cutting red tape" via Kathleen Passidomo for The Capitolist — One of the most important choices available to Florida parents is the opportunity to send their child to a neighborhood public school — the same legacy schools that have been serving our communities and families for generations. Because traditional public schools should always be a strong option for Florida's families, a huge component of our historic school choice legislation will reduce some of the outdated, unnecessary, and quite frankly, burdensome regulations public schools have to abide by. We want to reduce red tape so public schools have a meaningful chance to compete right alongside other school choice options, and we need your help. We can all play an important role in keeping the traditional, neighborhood public schools that have served our communities and families for generations a great option for Florida students.
"Don't paint Florida school-choice families with a broad brush" via David Head of the Orlando Sentinel — Can parents be trusted to spend tax dollars wisely for their children's education? Recent commentary surrounding Education Savings Accounts for home-school families, the Scholarships for Personal Education Program (PEP) portion of this year's HB1 expansion of Florida's school choice initiative, says no. With little understanding of how PEP and other Florida scholarship programs work, critics unfairly malign all parents who use a Florida school choice scholarship. More than misunderstanding the process, PEP critics err in not believing that parents can be good stewards of the financial resources entrusted to them by the state for education. Abuse of the system should be punished, and loopholes closed, but most parents will spend their scholarship money carefully because they are spending it on one of the most precious things possible: their children's education.
"The darkness from Marsy's Law could get worse" via the South Florida Sun-Sentinel editorial board — A badly led, poorly advised Constitution Revision Commission induced Florida voters in 2018 to pass an overly broad victims' rights amendment known as Marsy's Law. Attorney General Pam Bondi, a member of the Commission, should have warned of the proposed law's imminent threat to open government, which her predecessors had extolled and defended for decades. She did not. Moody is no better. She has made no objections to how Marsy's Law has cast darkness where light should shine. But she isn't ignoring it altogether. She wants to use Marsy's Law to shut the courthouse door against any future 11th-hour appeals. That's consistent with Moody's avid embrace of capital punishment, but it's wrong.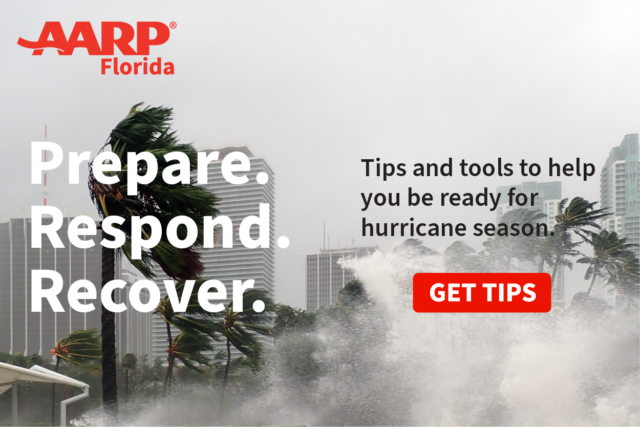 — INSTAGRAM OF THE DAY —
— ALOE —
What James Miller is reading — "Magic pay homage to 'Heart and Hustle era' with retro jersey, court" via Jason Beede of the Orlando Sentinel — The Magic are turning back the clock to celebrate their 35th season of basketball. Orlando unveiled a fresh 'Classic Edition' uniform and court design Friday during a special tipoff event at Amway Center. The uniform, which features a retro Magic wordmark splashed across the front and the team's iconic star throughout the design is a replica of the style worn by the team from 1998-2003. "I love it," Magic guard Jalen Suggs said. "For us young guys — a new generation — we feel like we're getting ready to take that next step as a team and I don't think there's any better way to do it than to go to throwbacks."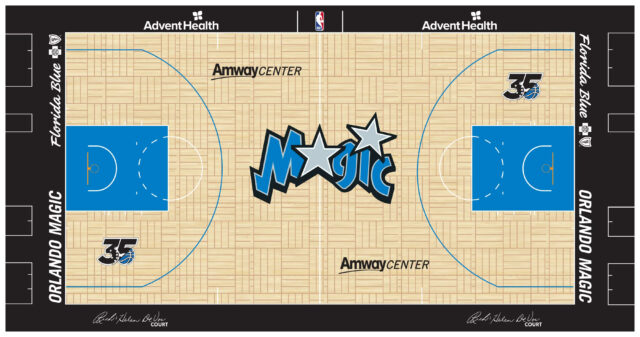 — HAPPY BIRTHDAY —
Best wishes to Anthony Close, publisher of the essential St. Pete Rising, our friend, former Rep. Bob Cortes, Beau Beaubien of Greenberg Traurig, former Secretary of State Ken Detzner, Reggie Garcia, top GOP consultant Steve Marin, Corinne Mixon of Rutledge Ecenia, Jeff Sadosky, Mark Skoneki of the Orlando Sentinel, David Vargas of DeSantis '24, and ace photographer Alex Workman.
___
Sunburn is authored and assembled by Peter Schorsch, Phil Ammann, Daniel Dean, Ryan Nicol, Jacob Ogles, and Drew Wilson.