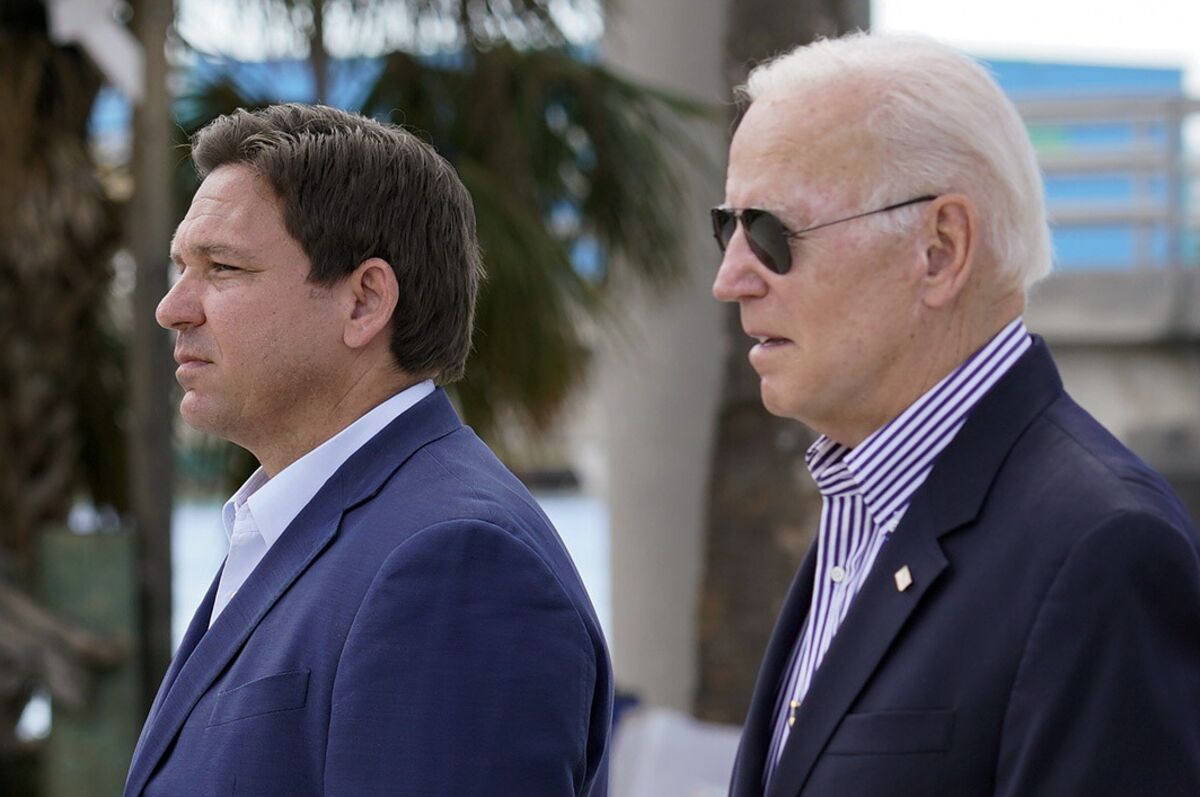 Politics and storms don't mix.
A recent letter from Gov. Ron DeSantis to the federal government suggests that the state suffered extensive agricultural damage from Hurricane Idalia, at least enough for the GOP presidential hopeful to put politics aside for the moment.
On Friday, DeSantis sent a letter seeking broad help from the United States Department of Agriculture (USDA). It's the second time since Idalia's landfall that a statewide-elected official has written to USDA Secretary Tom Vilsack, meaning the Sunshine State's agriculture industry might be reeling from Idalia, a Category 4 storm that made landfall in the Big Bend region in late August.
Perhaps more indicative of looming agriculture problems is that DeSantis authored the second letter. It's a pivot toward federal collaboration for the Governor, who snubbed President Joe Biden during the latter's post-Idalia visit to Florida.
Now DeSantis is seeking a USDA Disaster Declaration for the counties affected by Idalia along with "any and all" other assistance from other USDA programs, including those administered by the Farm Service Agency. The request came a week after Agriculture Commissioner Wilton Simpson wrote to Vilsack asking for flexibility in deadlines and sign-up periods for ag-assistance programs.
DeSantis and Biden had, before Idalia's landfall, talked over the phone. When Biden toured Idalia's destruction, DeSantis spokesperson Jeremy Redfern billed the Governor's absence as a logistics issue.
"In these rural communities, and so soon after impact, the security preparations alone that would go into setting up such a meeting would shut down ongoing recovery efforts," Redfern told media.
But that hadn't prevented DeSantis from meeting with Biden a year ago following Hurricane Ian — before DeSantis was a national candidate.
Some had warned that DeSantis' dodging of Biden might jeopardize his image in that he could be cast as politicizing natural disasters. Whether born of politics or not, the Governor's brief aversion to federal collaboration appears to be over.
DeSantis, who declared a state emergency and tasked agencies with surveying damage, said early data is troubling.
"Initial reports show significant impacts to the timber industry, cattle and dairy farms, the poultry industry, peanut growers, and processing plants," DeSantis wrote. "In addition to crop and livestock losses, there is catastrophic loss to infrastructure."
DeSantis also stressed the national significance of Florida agriculture. In his letter to Vilsack, he reminded the Secretary that Florida is responsible for $7.3 billion in agricultural products annually.
Requests for help from DeSantis and Simpson signal that the agriculture industry took a hard blow from Idalia. Prior hurricanes left large bruises in the Sunshine State economy. Hurricane Ian, a Category 5 storm that cut through Southwest and Central Florida last year, resulted in more than $1 billion in total damage to agriculture. When Hurricane Michael swept through Florida's Panhandle in 2018, it too carried a billion-dollar price tag for Florida agriculture.
Expect specific statistics about Idalia to unfold in the coming weeks. Outside the Cabinet, the Florida Legislature is tackling the storm topic with committees in each chamber specifically focused on hurricanes. Committee weeks for the Florida House begin Monday.