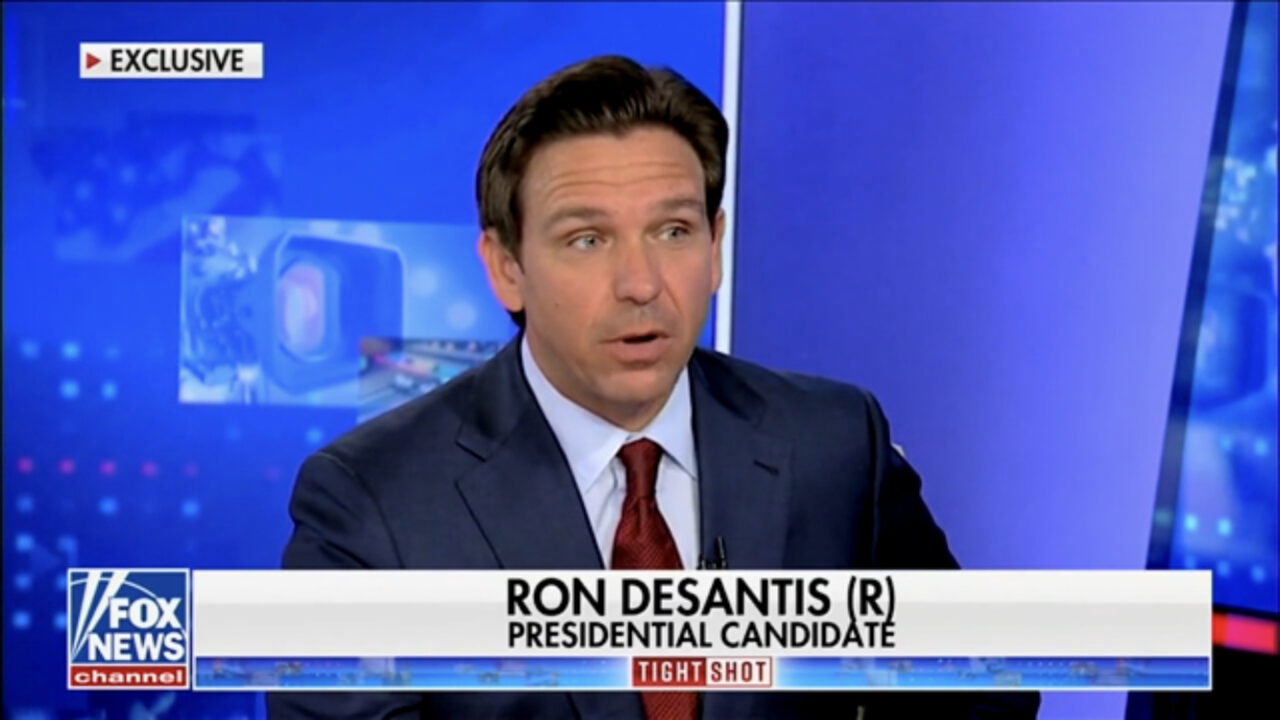 'It's an independent entity.'
Ron DeSantis says he has nothing to do with recent revelations that the Never Back Down super PAC, which supports DeSantis' campaign, is spreading dirt against Vivek Ramaswamy.
"Look, you have to talk to them. I mean, as you know, it's an independent entity," DeSantis said on the Fox News Channel's "Mediabuzz" program.
Reminded that the "independent entity" raises a lot of money for him, DeSantis deflected, saying oppo dumps are part of the game and that he bears the scars.
"Well, I can tell you this, you know, there's a lot of people that have been dumping stuff on me for a long time. They haven't really gotten (far). A lot of these are kind of, you know, ticky tack stuff. But that's just, unfortunately, the way the political process works out."
Indeed, Never Back Down leader Jeff Roe bragged to donors that Ramaswamy, who has arguably attained parity with DeSantis in polls, was a target.
"Everything you read about him is from us," Jeff Roe told donors, per POLITICO. "Every misstatement, every 360 he's conducting or 180 that he is going through in life, is from our scrutiny and pressure. And so, he's not going to go through that very well, and that will get worse for him."
Though DeSantis stresses that he is not allowed to legally coordinate with the super PAC, his arguments are undercut by the activities of Never Back Down itself. A strategy memo was released to the public before last month's GOP debate, which urged DeSantis to attack "Vivek the Fake."
During an August interview on Fox News, Ramaswamy swatted at "super PAC puppets" and drew a contrast between himself and "professional politician" DeSantis, who he says relies on "prepped memos from super PAC paid political consultants with pre-prepped robotic attack lines against (his) opponents."
"Sometimes when you have professional politicians, they use attacks on other candidates as a substitute for a message of their own. I'm in this race focused on my own message rather than attacking those other candidates. The truth is I'm an outsider. I'm not a professional politician," Ramaswamy said.