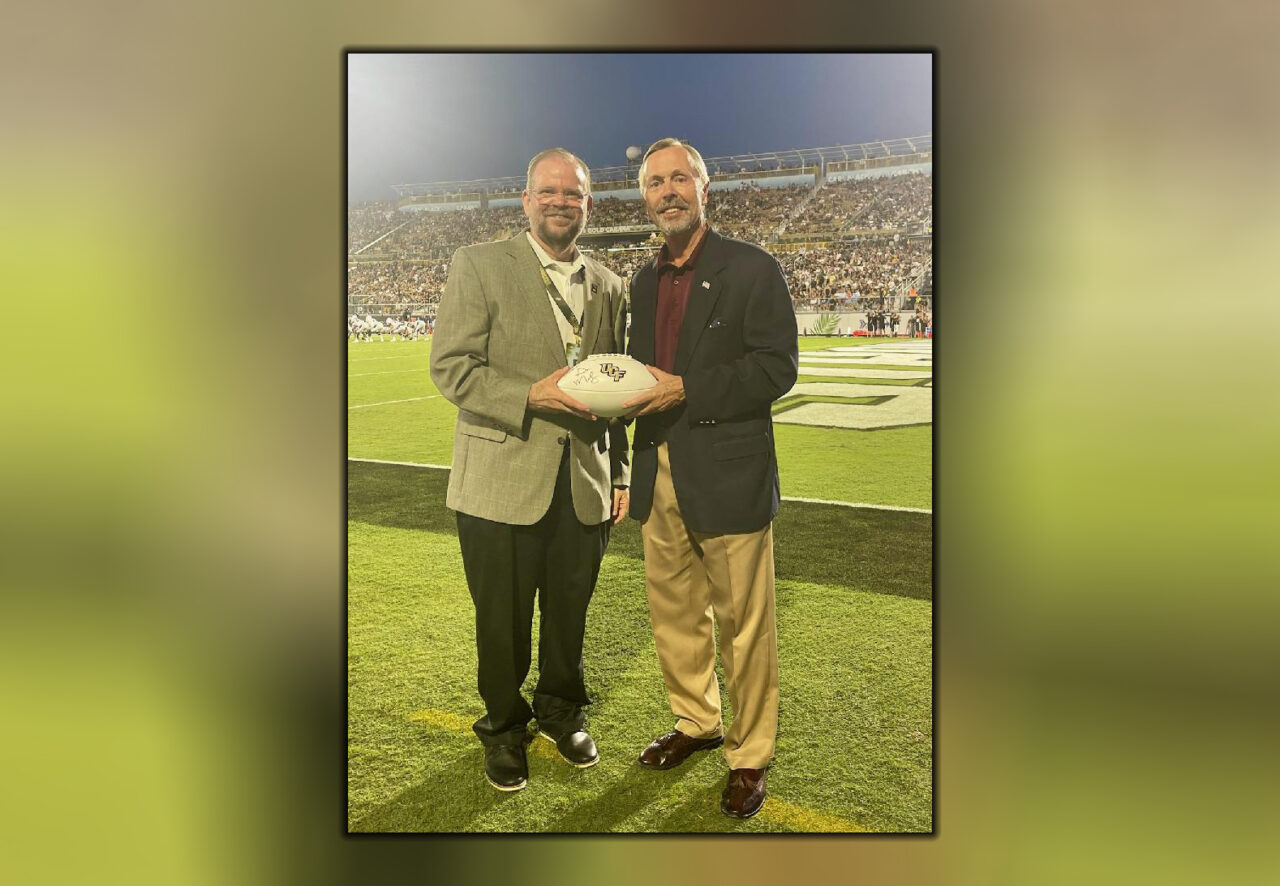 The Central Florida lawmaker was recognized for his efforts to help thwart PTSD.
The University of Central Florida Knights' 48-14 routing of Villanova wasn't the only thing worth celebrating Saturday on the football field.
During halftime, UCF honored state Rep. David Smith, a Winter Springs Republican, for his legislative efforts to help the university, specifically concerning Floridians who might be suffering from post-traumatic stress disorder (PTSD) — a population ranging from veterans to first responders to victims of the 2016 Pulse nightclub shooting.
The university presented Smith with a coveted game ball during halftime, a token of gratitude for his commitment to championing funding for the UCF Restores Clinic, a nonprofit research center and treatment clinic focused on PTSD. People who directly benefited from the clinic joined Smith on the field.
Smith, who served as a combat helicopter pilot in the U.S. Marine Corps., humbly accepted the recognition.
"It's a testament to the incredible work being done by the UCF Restores Clinic and the positive impact it has on the lives of our veterans, first responders, and Pulse Nightclub shooting victims," Smith, whose military career spans more than 30 years of service, said. "This recognition is not just for me, but for all those who have tirelessly supported and contributed to the clinic's mission."

In a statement, Smith said he has firsthand knowledge and, therefore, a special understanding of the issues facing veterans and their families.
The Restores Clinic is known for providing cutting-edge and innovative treatments, like virtual-reality therapy, to help those with PTSD.