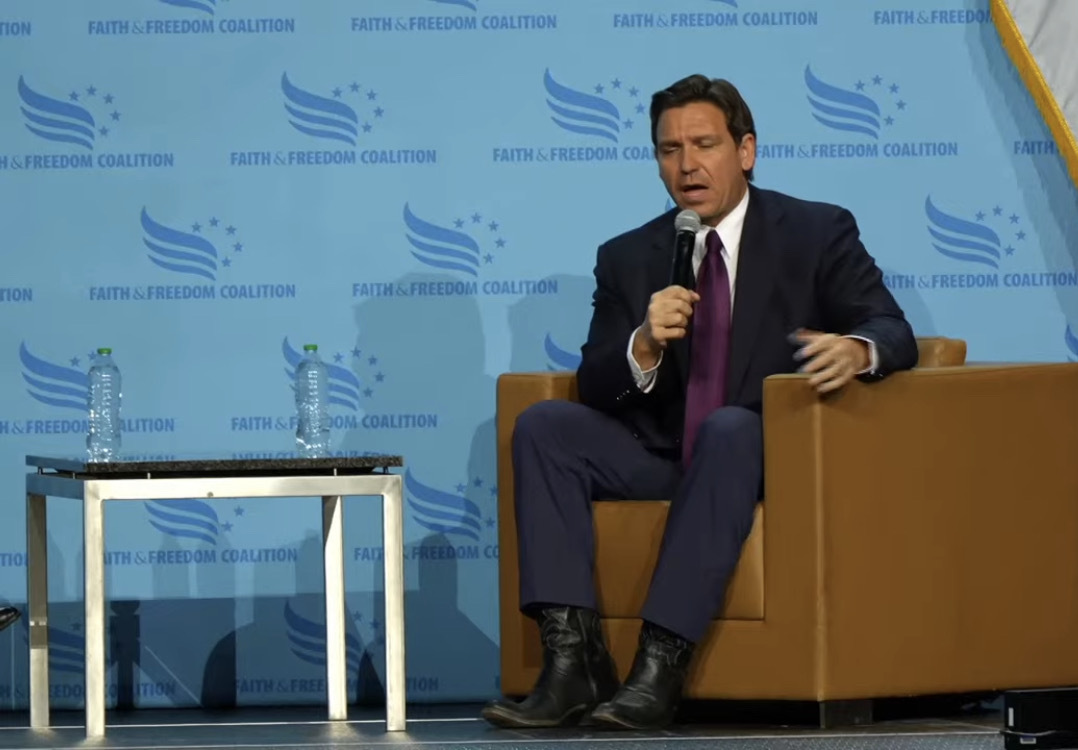 'Since I've been Governor, there's a lot of pride in the free state of Florida.'
Gov. Ron DeSantis has spent much of 2023 out of state, but that doesn't mean Floridians don't have "pride" in Florida because of what he's done.
During remarks at a the Iowa Faith and Family Coalition dinner Saturday, DeSantis again explained how Florida, even though it was "great" before he took office in 2019, now has a "sense of pride" because of his administration's handiwork, and that's shown by people moving to the state in recent years.
"I grew up in Florida, it's always been great. But since I've been Governor, there's a lot of pride in the free state of Florida. We have people moving from all across the country to be a part of Florida. And we have kind of a sense of pride now because of what we, what we do."
The "pride" trope has recurred for months, including in July when during an interview with Russell Brand, DeSantis said Floridians are as proud of their state as Texans, in part because he took on Anthony Fauci.
"I was born and raised in Florida. And while I've always loved the state, we didn't have the same type of pride growing up that, say, people in Texas have about Texas. And yet in the last few years, particularly since I've been Governor, we've developed that pride and I think a lot of it is rooted in the fact that we told people like Fauci to take a hike during COVID," DeSantis said.
During an interview with friendly talk show host Steve Deace, DeSantis also explained people in the Sunshine State are now proud in that Texas way.
"I can tell you what we've seen in the last few years has developed a sense of pride in the state, particularly amongst our people, that rivals or exceeds the type of pride you'd see in a state like Texas. I never thought I'd see that in Florida," DeSantis said.
He also gave himself credit for such in New Hampshire.
"Florida's got moxie," DeSantis said, apparently quoting a magazine in talking about the "pride" he says the state now has.
"Basically they said, you know, it's the free state of Florida where woke is broke, where men are men and where business is booming," DeSantis continued. "And I'm like, you know what? That's not a bad slogan."