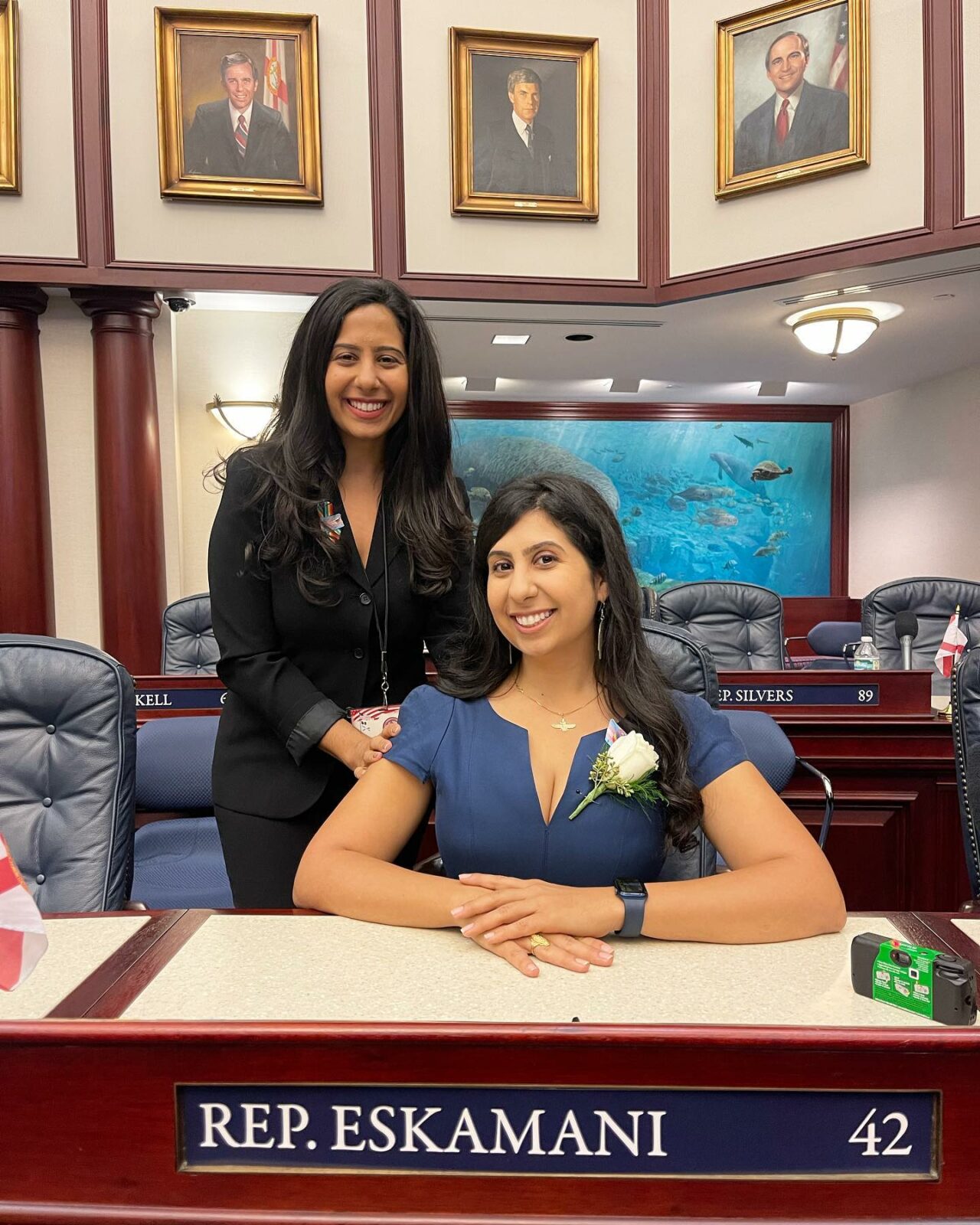 8 state lawmakers signed on to a letter of support led by the State Innovation Exchange.
Several Florida lawmakers signed onto a proposal from President Joe Biden's administration to restrict monopolies.
State Innovation Exchange and the American Economic Liberties Project together sent a letter of support endorsing proposed guidelines that expand merger enforcement. The letter carries the signature of 56 state lawmakers in 22 states, including two Florida state Senators and six state Representatives.
Ida Eskamani, a Florida lobbyist and senior director of Legislative Affairs at State Innovation Exchange, said the regulations would protect consumers, workers and small businesses.
"From rural America to urban cores, state legislators from 22 states across the country are organizing in support of these merger guidelines and challenging corporate monopolies, " she said.
"State legislators know firsthand the negative impacts corporate monopolies have on the communities they serve — denying workers fair wage and benefits, increasing costs for consumers and decimating local businesses — all while corporate executives walk away with multimillion-dollar paydays. The consolidation of our economy and democracy in the hands of the elite few is a threat to us all, and disproportionately denies working families and communities of color a fair shot. We applaud these legislators for their leadership."
Florida lawmakers signed onto the letter included Sens. Geraldine Thompson and Victor Torres and Reps. Lindsay Cross, Anna Eskamani, Ashley Gantt, Rita Harris, Dotie Joseph and Angie Nixon, all Democrats.
Anna Eskamani, an Orlando Democratic, is Ida Eskamani's twin sister. She's also the ranking Democrat in the state House Ways and Means Committee.
"It's my job to hold corporations accountable and fight for consumers," Anna Eskamani posted on X. "Stopping the proliferation of monopolies in America is an important component of that work."
The letter noted a number of major mergers in recent years and argued all cost consumers the benefits of competition in the marketplace.
"As state lawmakers, it's easy to see the negative effects mega-mergers such as Safeway-Albertsons, Live Nation-Ticketmaster, CVS-Caremark-Aetna, T-Mobile-Sprint, and American-U.S. Airways, as well as many others, have had on our constituents," the letter reads. "That's why we're pleased to support the new merger guidelines proposed by the Federal Trade Commission and Department of Justice."
The change in guidelines would call for more aggressive enforcement of antitrust laws, and would also elevate labor protections during consolidations.
"Unchecked corporate consolidation has pushed down wages, harmed workers, destroyed local businesses, and enabled the extraction of resources from local communities for too long," said Pat Garofalo, director of state and local policy at the American Economic Liberties Project.
"We applaud this diverse set of state lawmakers for backing the (Federal Trade Commission) and (Department of Justice)'s efforts to help swing the pendulum of power back toward communities and away from dominant corporations."