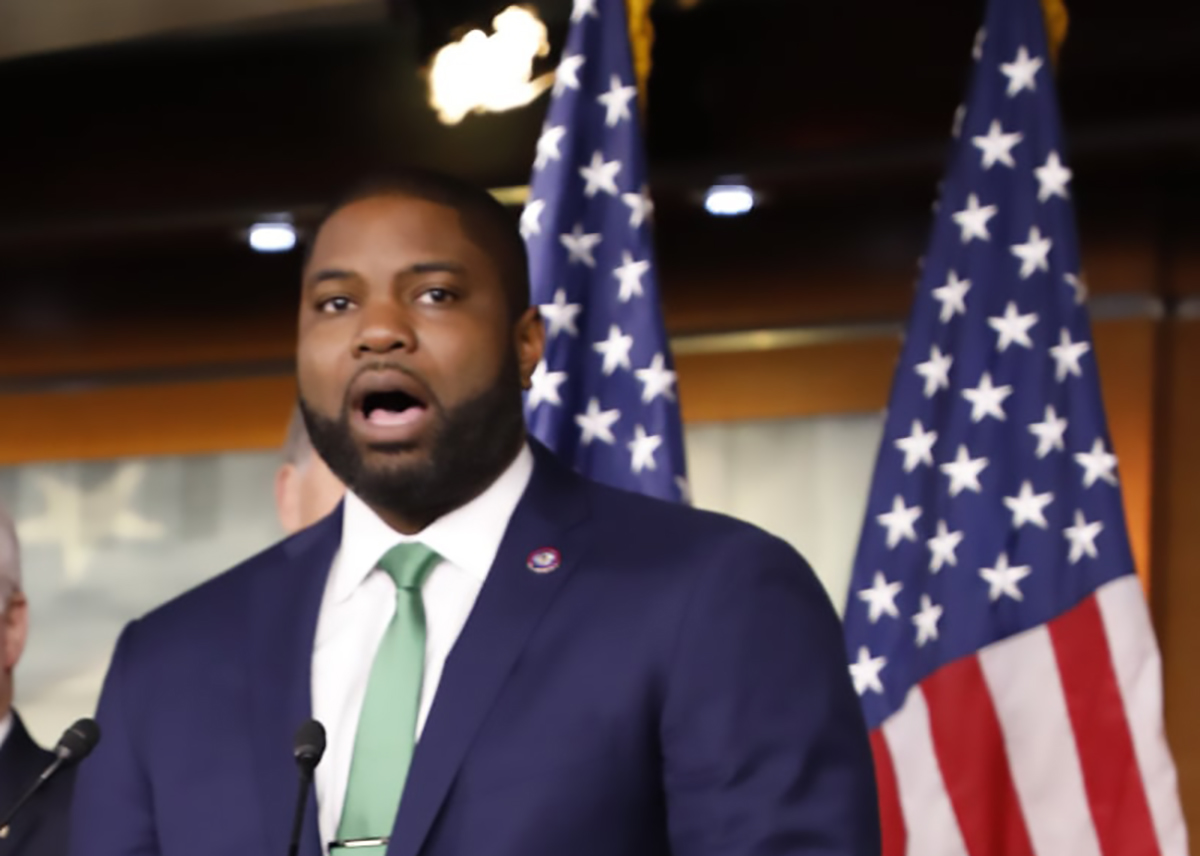 The Naples Republican served as a key negotiator on a continuing budget resolution.
U.S. Rep. Byron Donalds is signaling that enough conservatives in Congress will support a continuing resolution to avoid a government shutdown.
The Naples Republican posted on social media that the House will pass a budget, but one that doesn't tie additional Ukraine funding to other functions. A continuing resolution will fund the government for another month.
"The 30-day CR does 2 things: 1. Secure the southern border. 2. Cut government spending by 8%," Donalds posted on X. "There is NO Ukraine $$$. The truth is Congress needs more time to do the necessary spending cuts and reforms to stop the weaponization of our government and save our country."
Roll Call reported late Sunday that House negotiators reached a deal on a resolution, with Donalds serving as one of the chief negotiators for the Freedom Caucus.
That has prompted backlash among conservative hardliners but Donalds issued a statement on Monday defending his position.
"This morning, as the phones rang in my office, I did something most elected officials hardly do — I answered the phones and listened. Caller after caller uttered the same sentiment: they feel lied to and sold down the river by Washington politicians. Not too long ago, I was that frustrated constituent. What House Republicans are attempting to achieve is straightforward: much-needed border security and real budget cuts," Donalds said.
"I didn't come to Washington to be hoodwinked by party insiders, the swamp, or the uniparty — I came to get the job done. The measure I helped craft is a win for the conservative movement and conservative policies like securing our border and getting our fiscal house on the right track, two things the Democrats vehemently oppose. I'll never turn my back on the people who elected me to serve the great residents of Florida's 19th Congressional District or the conservative movement."
Donalds notably emerged as a key figure earlier this year in negotiating the deal to name U.S. Rep. Kevin McCarthy as House Speaker.
Congress over the past two months has appeared deadlocked over a supplemental budget request from the White House. The request tied a number of government functions together, including replenishment of a federal Disaster Relief Fund and military aid to Ukraine.
Several Florida lawmakers have lobbied aggressively to separate the Ukraine funding from the vote.
"The Freedom Caucus is fighting to secure the border and stop the reckless (government) spending that's created $32 TRILLION in debt and high inflation," U.S. Rick Scott, a Naples Republican, posted on X. "As House Republicans continues this important work, I won't rest until my Federal Disaster Responsibility Act is passed and signed into law."
But other lawmakers from the state remain unhappy.
U.S. Rep. Matt Gaetz, the only Florida Republican in the House who refused to support McCarthy as Speaker, said the resolution falls short. He said Congress needs to defund existing support for Ukraine and for a Special Counsel investigation of former President Donald Trump.
"This Continuing Resolution to fund Ukraine and Jack Smith's election interference is a betrayal of Republicans," Gaetz posted on X. "We must do better."
U.S. Rep. Anna Paulina Luna, a St. Petersburg Republican, signaled she will vote against the deal that has been negotiated, citing similar reasoning.
The 30 day CR does 2 things:

1. Secure the southern border.
2. Cut government spending by 8%.

**There is NO Ukraine $$$**

The truth is Congress needs more time to do the necessary spending cuts and reforms to stop the weaponization of our government and save our country.

— Byron Donalds (@ByronDonalds) September 18, 2023