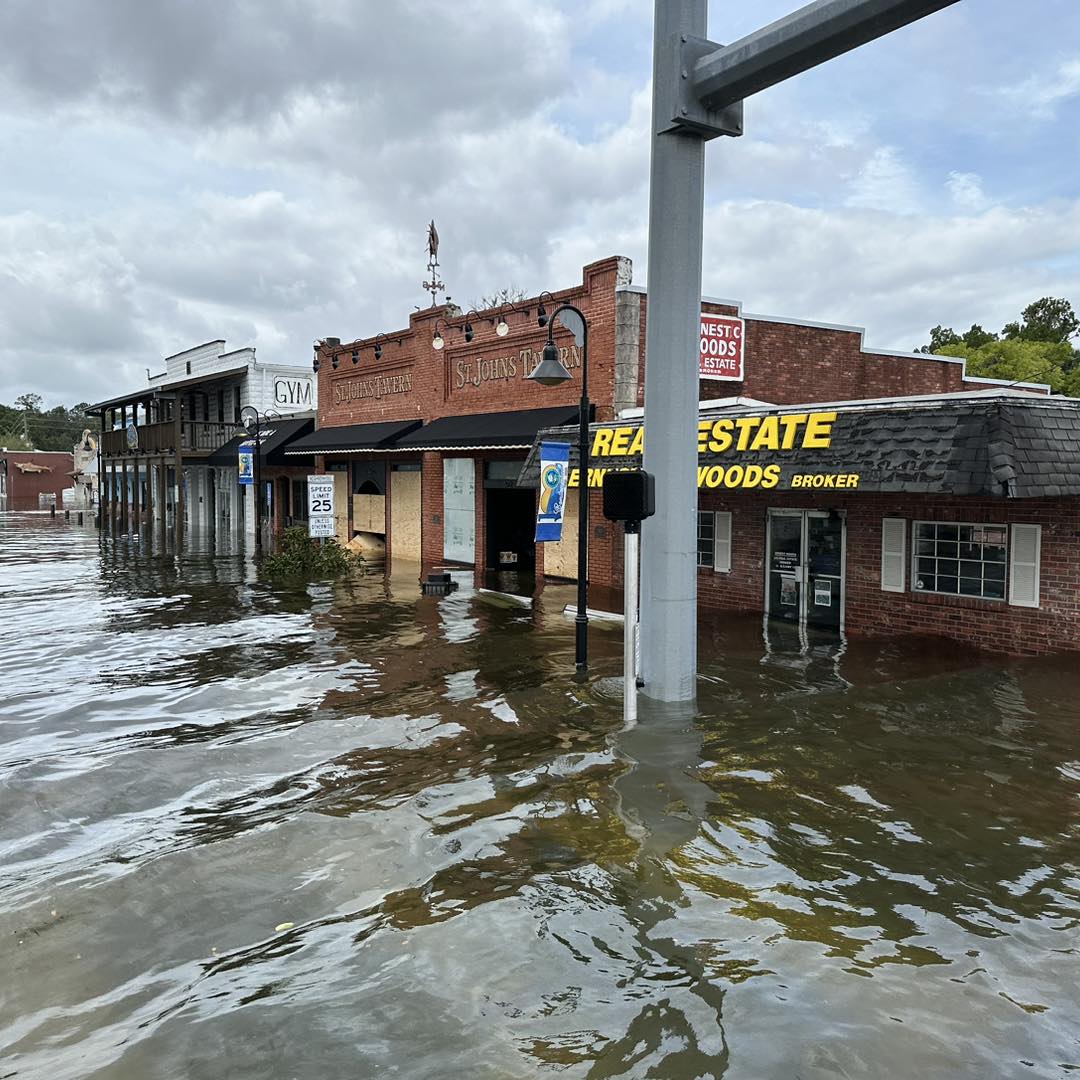 Preregistration begins Friday.
About 233,0000 households are newly eligible for food assistance thanks to the Disaster-SNAP benefits rolled out by the federal government and state Department of Children and Families (DCF).
The grocery discounts will help those living in or working in Citrus, Columbia, Dixie, Gilchrist, Hamilton, Jefferson, Lafayette, Levy, Madison, Suwannee and Taylor counties. It's been a popular time for the unique food stamps, which were also recently made available to those affected by the August wildfires in Hawaii.
"The D-SNAP waiver USDA approved for Florida will ensure that people participating in SNAP can get the food they need as they get back on their feet in the wake of Hurricane Idalia," U.S. Secretary of Agriculture Tom Vilsack said.
DCF Secretary Shevaun Harris said the state agency will implement the Disaster Supplemental Nutrition Assistance Program (D-SNAP) beginning on Sept. 25. That means benefits normally available only for qualifying low-income families will be provided to those impacted by the storm.
"The Department is working around the clock to provide critical resources to Florida families affected by Hurricane Idalia," Harris said. "Our goal is to provide crucial support to families as quickly and efficiently as possible. Taking advantage of the call-in option will enable eligible families to receive their D-SNAP benefits sooner and eliminate the need to apply in person."
Those wishing to apply for assistance should pre-register through an online portal at myflfamilies.com/DSNAP. Preregistration begins Friday, Sept. 22. Applicants are encouraged to provide a Florida driver's license or ID and their Social Security number to help officials more quickly determine eligibility.
Applicants must submit to an interview to become eligible and can do that by phone. After registering online, individuals can phone the D-SNAP call center at (888) 348-0408 or (855) 278-7136.
D-SNAP plans to conduct interviews for those with last names ending in A through M on Sept. 25 and those with surnames ending in N through Z on Sept. 26. Further interviews for those with any last name will take place on Sept. 27 and 28.
For those who cannot pre-register online and interview by phone, in-person interviews will be conducted in Citrus, Columbia, Dixie, Gilchrist, Hamilton, Jefferson, Lafayette, Levy, Madison, Suwannee, and Taylor counties.
"Eligible recipients who complete the D-SNAP phone interview will receive an electronic benefit transfer (EBT) card by mail, (which) can be used to purchase food at authorized USDA food retailers," reads a news release from DCF. "An EBT card cannot be used for alcoholic beverages, tobacco products, or nonfood items."