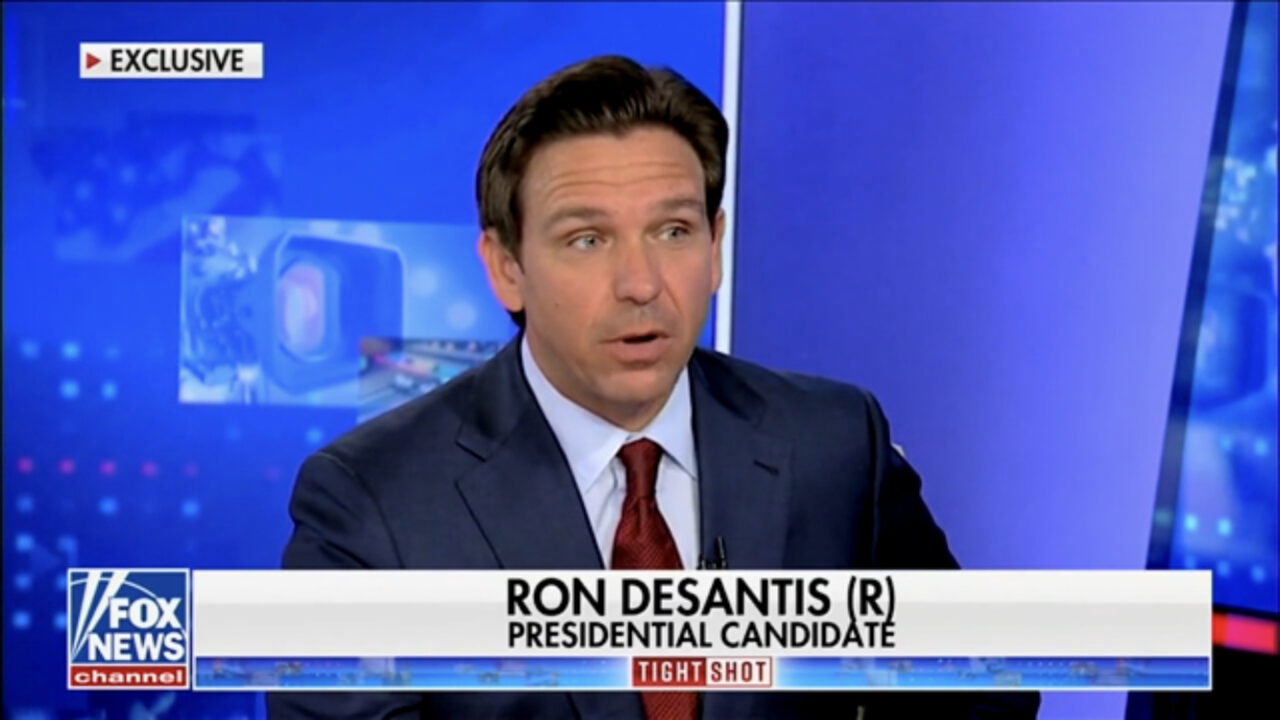 The DeSantis campaign calls the story 'absurd and false.'
If one qualification to be President is "must love dogs," Ron DeSantis may be in trouble.
That's the take of an excerpt from Michael Wolff's new book, "The Fall: The End of Fox News and the Murdoch Dynasty," as reprinted in New York Magazine.
Wolff recounted a tale of DeSantis being invited to the home of former Fox News host Tucker Carlson, where his wife, Susie Carlson, apparently had an issue with the Governor not vibing with one of the Carlsons' spaniels.
"For two hours, Ron DeSantis sat at her table talking in an outdoor voice indoors, failing to observe any basics of conversational ritual or propriety, reeling off an unselfconscious list of his programs and initiatives and political accomplishments. Impersonal, cold, uninterested in anything outside of himself," Wolff writes.
"The Carlsons are dog people with four spaniels, the progeny of other spaniels they have had before, who sleep in their bed. DeSantis pushed the dog under the table. Had he kicked the dog? Susie Carlson's judgment was clear: She did not ever want to be anywhere near anybody like that ever again. Her husband agreed. DeSantis, in Carlson's view, was a 'fascist.' Forget Ron DeSantis."
Wolff suggests the puppy push put a crimp in DeSantis' strategy of "coming to lunch at the Carlsons' home in Boca Grande, an exclusive community on Florida's Gasparilla Island."
"And certainly, for DeSantis, this was a significant moment — an opportunity to reach out, to break bread, to make nice, to suck up to a plausible kingmaker. The DeSantis strategy, to the degree that he had one other than embodying the media dream of any alternative to Trump, was to make quick proof-of-product inroads into the MAGA base, for which he was heavily dependent on Fox. Winning Carlson over would be an important part of making good use of the network."
DeSantis' team strenuously denied Wolff's version of events.
"The totality of that story is absurd and false," said Communications Director Andrew Romeo. "Some will say or write anything to attack Ron DeSantis because they know he presents a threat to their worldview. But rest assured that as President, the one thing he will squarely kick is the D.C. elitists in both parties either under or over the table, and that's why they are so desperately fighting back."
Carlson also dismisses the story as "absurd," per a text to Business Insider.