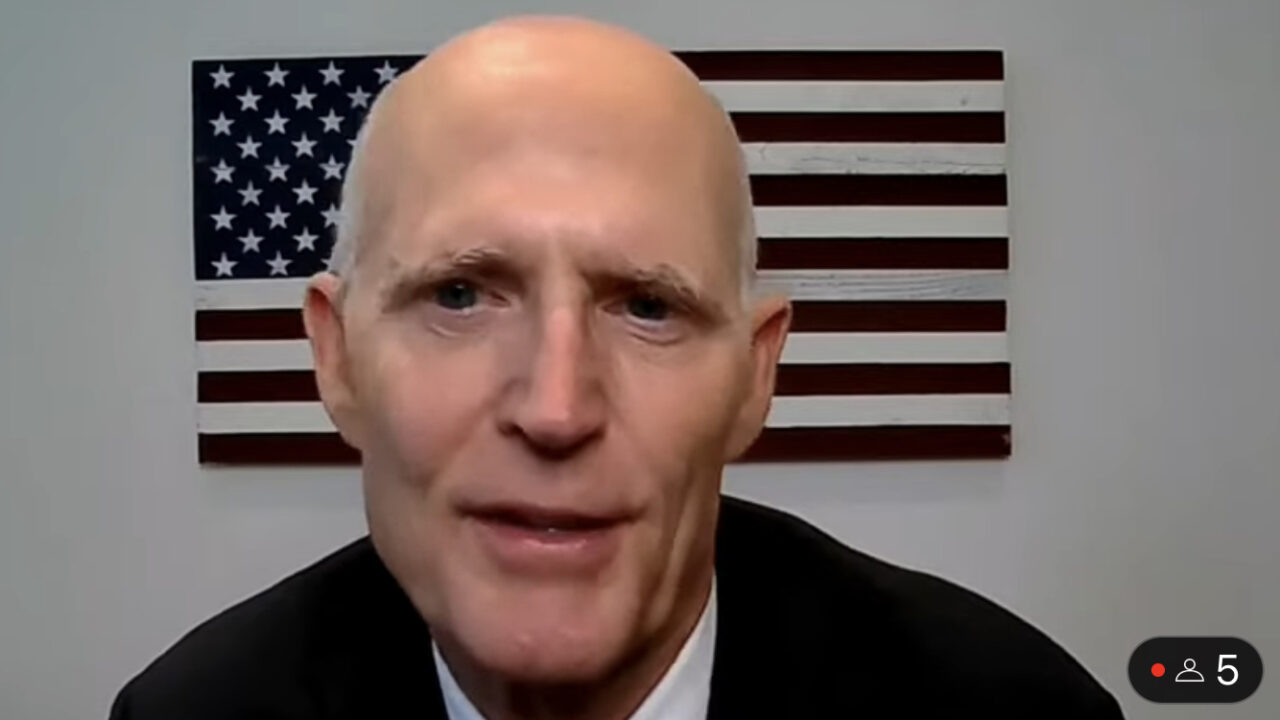 'You know, we're supposed to represent the American public.'
U.S. Sen. Rick Scott is riled up over new rules allowing Senators to dress down.
During an appearance on "Washington Watch," Florida's junior Senator slammed Majority Leader Chuck Schumer for allowing more casual clothes on the floor to facilitate stylistic choices made by U.S.  Sen. John Fetterman, a Pennsylvania Democrat.
"You know, we're supposed to represent the American public. We're supposed to be debating the biggest issues in America, in the world, and how disgusting if … we're going to do that … without looking like we really care about it," Scott said.
"I think the American public thinks this is disgraceful. What Chuck Schumer did, he did it unilaterally, like the Democrats are doing everything else. No vote on the Senate floor," Scott continued. "I can't imagine he could have gotten the votes to do this, and it's wrong when people see us on TV, or they see us, they come to the gallery and watch us debate these issues."
Scott said the move may play poorly with the public.
"I think they're going to be so disappointed when they see people that don't have to dress appropriately and really respect the position we're in," Scott added. "We're in exalted positions. We should respect the institutions of this country, including the U.S. Senate."
Scott's comments follow a letter he sent Leader Schumer earlier this week, a document signed by 45 GOP colleagues.
"The Senate is a place of honor and tradition, and the Senate floor is where we conduct the business of the American people. It is where we debate the policies (that) impact every American family, and, when necessary, it is where we must make the gravest decision imaginable — whether to send our fellow Americans into battle to defend the freedoms we all hold dear. The world watches us on that floor, and we must protect the sanctity of that place at all costs," the Republicans wrote.