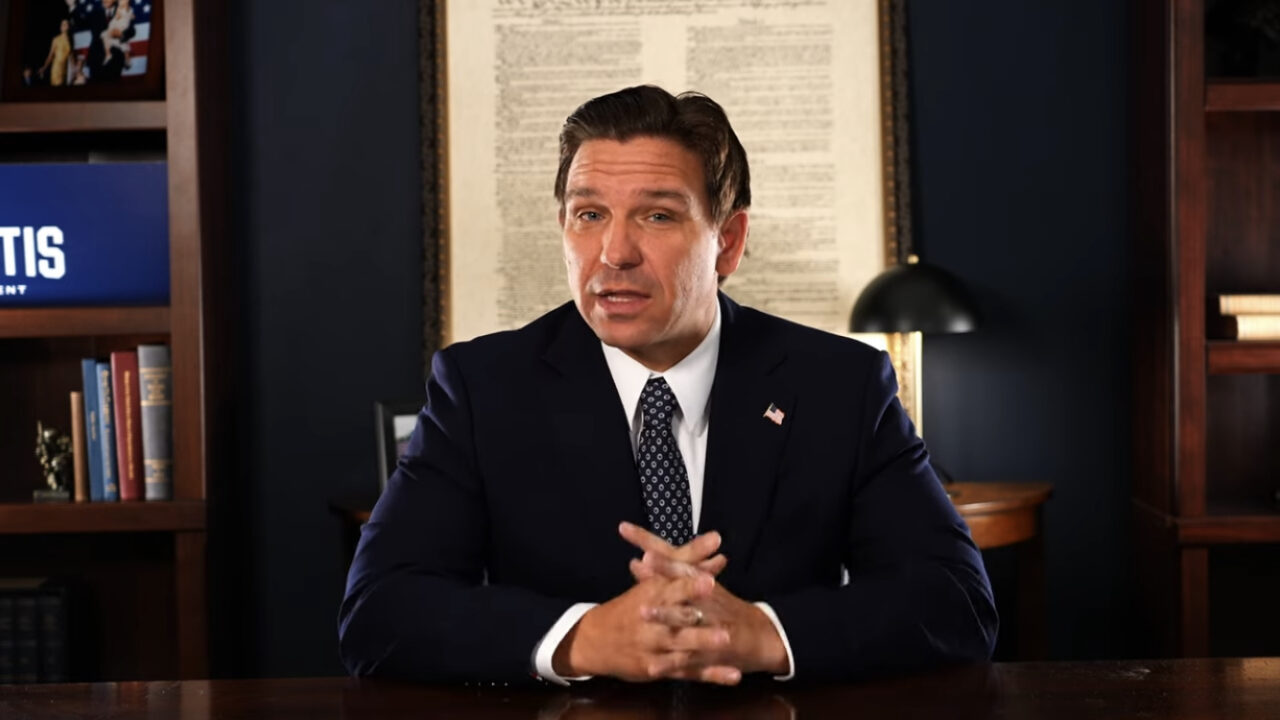 The Governor is at 10% in the Palmetto State.
Gov. Ron DeSantis looks to be headed for a third-place finish in South Carolina.
That's the takeaway from the most recent Fox News poll of 809 of the state's likely Republican primary voters.
In the poll conducted from Sept. 14 through Sept. 18, DeSantis is at 10%, far behind second place Nikki Haley (18%) and former President Donald Trump (46%). The Governor is one point ahead of Tim Scott (9%) in fourth place.
Haley led DeSantis 14% to 13% in July, the last time the poll was conducted. The former South Carolina Governor has gained seven points relative to DeSantis since then.
While third place is disappointing, it's technically better than the fourth place standing DeSantis had in a Washington Post poll released last week. DeSantis was at 9% in that poll, behind Scott (10%), Haley (18%) and Trump (46%).
DeSantis has said he's a "great candidate" for South Carolina and has suggested that despite still being Governor of a different state, he may sign a sublease in South Carolina to make the sale to the state's Republicans. Yet polls show South Carolina may not be as sold on DeSantis as he would like.
An August poll from The Trafalgar Group found DeSantis and Scott tied at 14%, 34 points behind Trump.
A National Public Affairs survey conducted Aug. 7-9 showed DeSantis at 13% support, just 2 points ahead of Haley and Scott, and 32 points behind Trump.
A Manhattan Institute survey in July had the former President with a more than 2-to-1 lead, 43% to 21% for the Florida Governor, with Haley and Scott further back.
DeSantis has ground to make up in South Carolina, a read supported by the Race to the White House polling average. On average, Trump has 46% support, with Haley at 14%. Both are ahead of DeSantis' 12%.