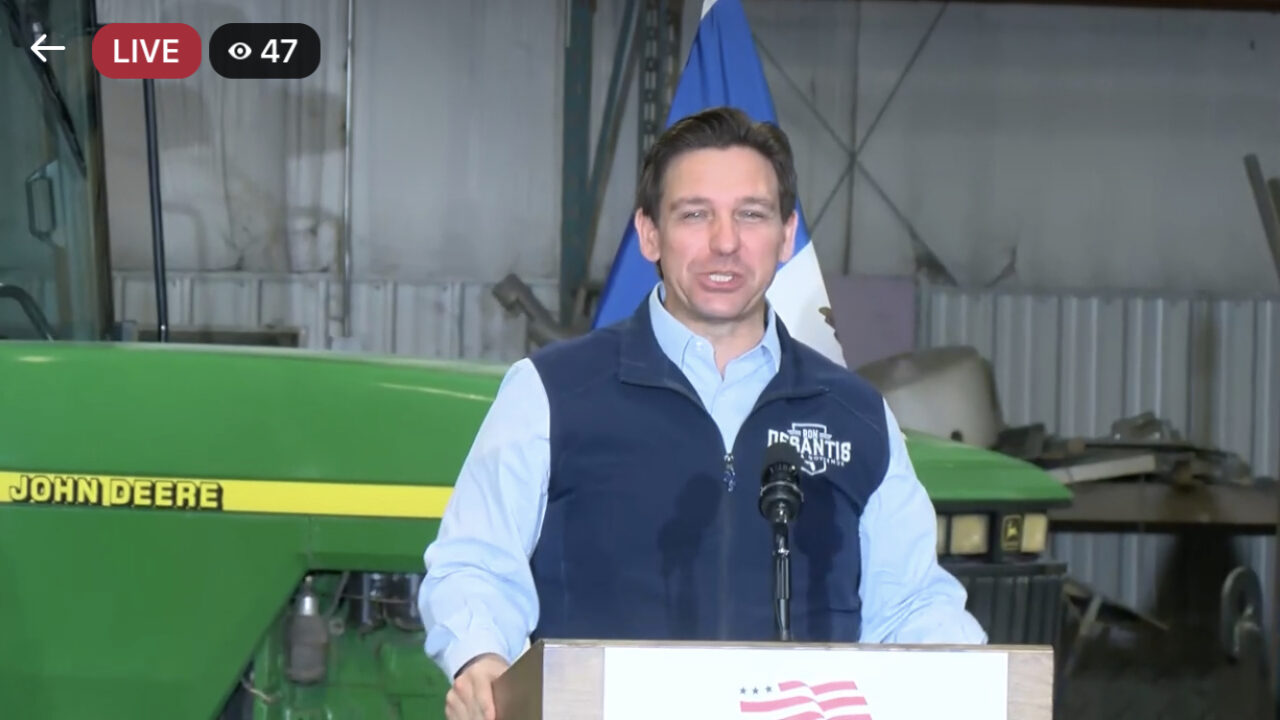 The Governor retains the runner-up slot in the Hawkeye State.
Gov. Ron DeSantis is betting big on the Hawkeye State in his 2024 presidential campaign, but a new poll shows the race is still for second place among Iowa Republicans.
In the Fox Business poll conducted from Sept. 14 through Sept. 18, Florida's Governor has 15% support.
While that puts him 31 points behind Donald Trump, in first place with 46% support, DeSantis is still outperforming other rivals among the 813 likely voters polled, including former South Carolina Gov. Nikki Haley (11%), entrepreneur Vivek Ramaswamy and Sen. Tim Scott (7% each).
Other recent polling of Iowa Republican caucus participants shows a similar race. September's Emerson College Poll shows the Florida Governor with 14% support, 35 points behind Trump.
But DeSantis is undaunted.
During an interview on KCCI, DeSantis said his Hawkeye State struggles against Trump are because the Florida Governor is a "new kid on the block" against a former President with "unrivaled name identification."
"We're still how many months away; people haven't even made final decisions yet. I mean, I think it's unrealistic to think that somehow you sew it up four or five months ahead of the Iowa caucuses," DeSantis said. "He comes into this with unrivaled name identification; people know him."
"I'm a new kid on the block. I mean, I think people appreciate what we've done in Florida, but they don't know that much about it, and so we are able to inform that."
Though polls suggest DeSantis isn't especially competitive with Trump, the Governor is undaunted, calling himself a "clear second under any metric."
"Everybody else is in single digits," DeSantis said on the Rubin Report. "I wouldn't trade places with anyone in Iowa right now."