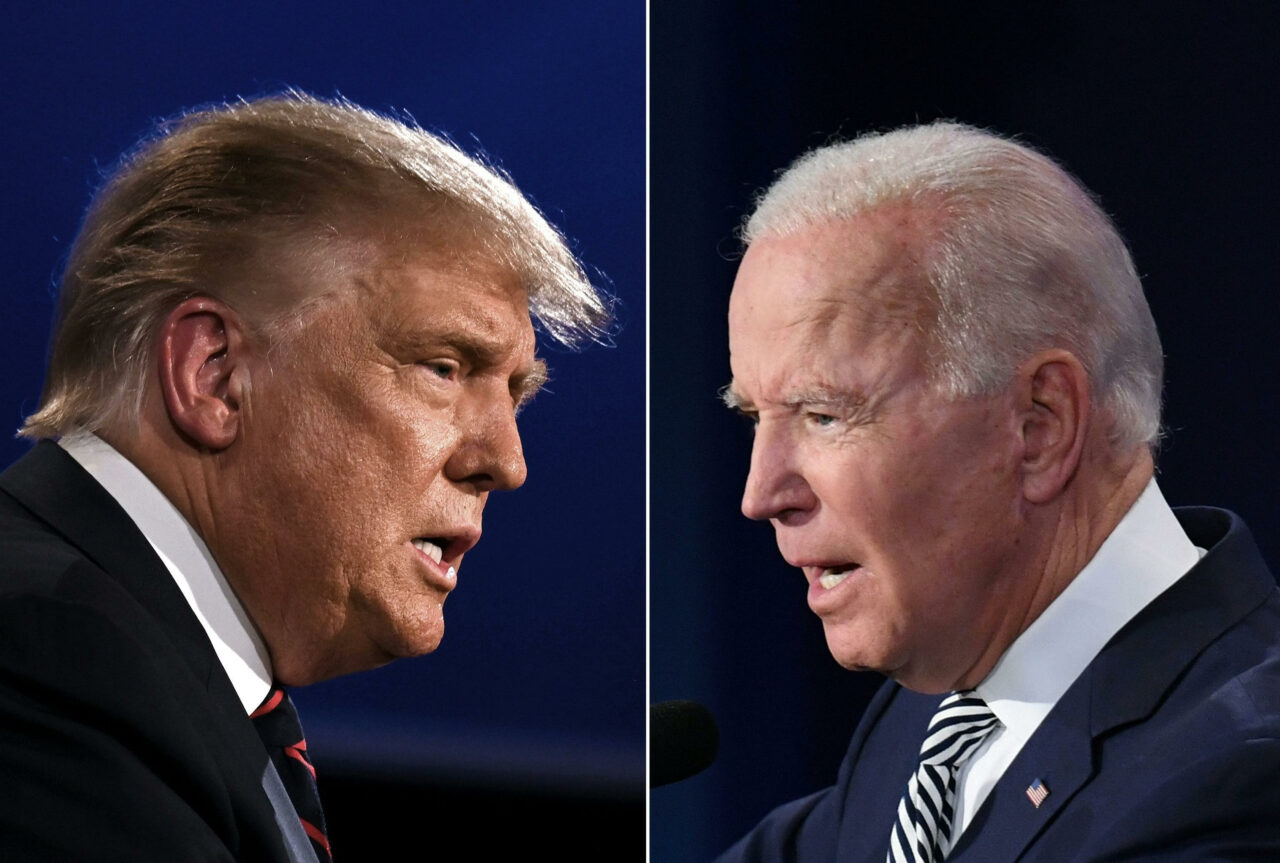 The poll found Kamala Harris hurting the Democratic ticket, but Trump's candidacy helping it.
National polling from a Republican outlet shows Donald Trump's candidacy could do more to boost enthusiasm for Joe Biden.
Moreover, a conviction could hurt Trump severely in a General Election matchup.
WPA Intelligence, a firm tied to Gov. Ron DeSantis' presidential campaign, surveyed registered voters nationwide and found Biden leading Trump 43% to 41%. The Democrat's 2-percentage-point lead falls within the poll's 3.1% margin of error.
But pollsters also asked voters if Trump was found guilty of a crime before the election, a genuine prospective after the former President was indicted in two states and federal court. Of note, 76% of respondents who were undecided on a Biden-Trump matchup supported the most recent indictment of Trump in Georgia.
When faced with the choice of re-electing Biden or supporting Trump post-conviction, Biden takes a 45% to 39% lead. That's mainly because many Republicans and pro-Trump independents would sit out the election, while many more independents who favor Trump now would switch their support to Biden.
Pollsters surveyed 1,005 voters nationwide. While the poll was conducted independently, the firm acknowledged its CEO advises the pro-DeSantis super PAC Never Back Down.
Notably, Biden never climbs above 50%, even in the event of a Trump conviction. That's generally a bad sign for an incumbent seeking re-election.
That could be attributed to low enthusiasm for the Democratic ticket. Pollsters found that when Democrats were asked to rate enthusiasm for Biden on a scale of 1 to 10, just 24% gave a score of 10.
However, when asked how they feel about supporting Biden if Trump wins the Republican nomination, the percentage giving the maximum rating jumped to 55%.
"Biden's largest spikes in enthusiasm came from women, young voters, and minorities when Trump is introduced as the hypothetical Republican nominee," a polling memo states. "Nevertheless, as the poll indicates, Biden still faces major hurdles in his re-election bid, including concerns about inflation and border security."
Another hurdle may be Kamala Harris' unpopularity. According to the polling, the Vice President's approval ratings sit at -20% overall. That's lower than Biden's, though he is also underwater with a net -19% approval.
Notably, both Democrats fared better with respondents than Trump, who had a -29% rating overall.
The polling found Biden more popular than Harris, America's first Black Vice President. The President holds a +49% rating with Black voters, while Harris is just +42%.
But a Trump candidacy is also particularly motivating for Black voters. While 33% of Black voters rated their enthusiasm for Biden at 10 in initial surveys, that number jumped to 55% if Trump is the GOP nominee.
That could be consequential for Trump's hopes of returning to the Oval Office. But his nomination could also hurt down-ballot Republicans, pollsters note, as many stay-at-home voters won't be supporting Republicans running for Senate, House and other partisan races.
"The down-ballot implications of Trump's conviction could cost Republicans their House majority," the polling memo says.
Trump's insistence the 2020 Election was stolen from him also could create problems for down-ballot Republicans. Voters by a 31-point margin say they will be less likely to support a candidate who asserts the last election was stolen. About 51% of voters signaled they would be less likely to support any candidate claiming 2020 was stolen, compared to 12% who would be more likely to support someone taking that position.
WPA — September Poll Memo — Final by Jacob Ogles on Scribd