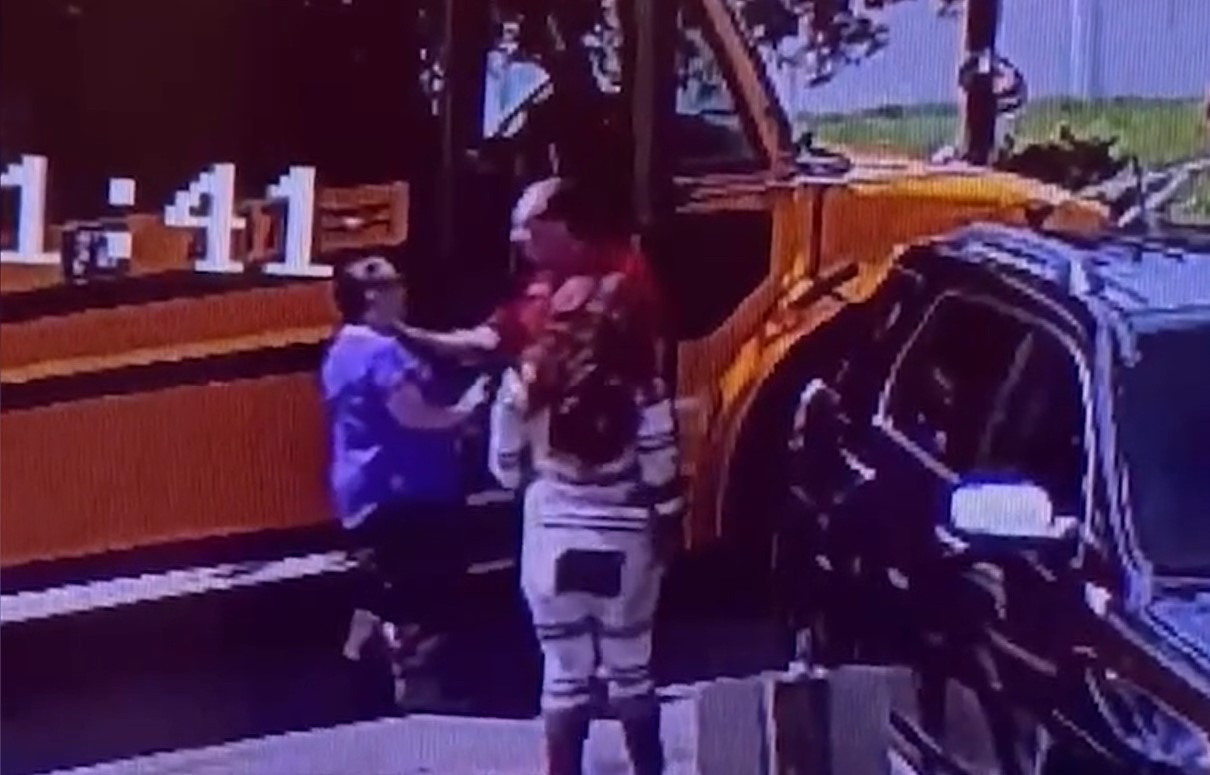 'There is no excuse for Sen. Wright to lay a hand on anyone, much less a woman working to protect her clients at a shelter for abused women.'
Sen. Tom Wright's hostile actions toward a Volusia County domestic violence shelter that culminated in him aggressively touching a worker there this month merit a "full and transparent investigation," Florida Democratic Party Chair Nikki Fried says.
Fried called reports of the incident and other alleged improprieties by the New Smyrna Beach Republican dating back more than half a decade "damning."
"There is no excuse for Sen. Wright to lay a hand on anyone, much less a woman working to protect her clients at a shelter for abused women," she said in a statement Friday. "And the additional reports about his prior attempts to flirt with young clients at that same shelter — involving discussion of prostitution and offers of expensive trips — are truly sickening."
On Sept. 2, Wright was caught on video angrily confronting and at one point putting his hand on a woman worker much smaller than him at the Beacon Center, the only domestic violence shelter in Volusia County.
The worker was later identified as then-CEO Jessica Rivers, a domestic violence survivor herself. She resigned days later after the Domestic Abuse Council, which oversees the Beacon Center's operations and has undergone a significant leadership shift in recent weeks, demoted her.
The altercation marked the most recent trouble involving the Beacon Center and Wright, who in 2021 filed a complaint with the Office of Inspector General alleging the center was being used for human trafficking, prostitution and drugs.
Rivers' immediate predecessor as CEO, Angie Pye, said those allegations were proven to be unfounded. She told the Orlando Sentinel that Wright, a former member of the shelter's board of directors, also interfered with its private funding and had engaged in "flirty or grooming type of behavior" toward a resident years before.
On Sept. 2, Wright was at the Beacon Center as part of a planned tour of the building with the Division of Children and Families (DCF). State confidentiality statutes require the identity protection of domestic violence shelter residents and, accordingly, the women and children there were boarded onto a pair of buses to be taken off site during the tour.
Witnesses say Wright attempted to board one of the buses when Rivers told him he wasn't supposed to in order to protect the residents' identities. Video footage shows Wright stepping off the bus and placing his right hand on or near the shoulder or chest of Rivers, who appears far smaller than him.
After stepping away for a few seconds, he then charged back at Rivers, prompting another woman later identified as an employee of Linda Parker, CEO of the Broward-based nonprofit Women in Distress,  to intervene and stand between them.
According to the Daytona Beach News-Journal, Wright told police he had been trying to speak with the bus driver, not the vehicle's passengers, and that Rivers "continued to scream at him." He said he "placed his hand on her shoulder and advised her again, he was not going on the bus." The worker told police Wright spoke to her "in an aggressive manner," lunged at her and touched her without her permission.
Parker's employee told police Wright refused to de-escalate the situation. Parker called Wright's actions inappropriate.
"That is not behavior we want to see from any sitting Senator," she told the Sentinel.
Wright then conducted the tour as planned. While he was in the building, Rivers remained in a part of the facility he wasn't visiting and called the police.
Officers from the Daytona Beach Police Department arrived shortly after, issued him a warning for trespassing and ordered Wright off the property "until further notice," the News-Journal reported.
He told the outlet later, "This is the thanks I get for trying to help DCF in The Beacon Center, and yet nobody but nobody today other than Carmen stood up for me and said no that isn't what happened. So I can't stand up for you all anymore and I wish you all the best."
Wright was referring to Carmen Ruiz, the Chair of the Domestic Abuse Council and a reported Wright ally.
Pye, Valerie Brooks, the shelter's former program manager, and several members of the Domestic Abuse Council resigned late last month. Pye, who had led the shelter since 2016, said she quit amid hostilities with Ruiz.
She told the Sentinel the Sept. 2 incident wasn't unique and that Wright had been confrontational with staff over the past few years.
Jessica Moore, who worked as the shelter's program director until 2021, told the News-Journal of an encounter during a 2016 Christmas party, when she said he behaved toward her similarly to how he acted in the video.
She said Wright, who at the time was about two years taking his Senate seat, had worked as a volunteer at the shelter despite not being vetted. She chalked the anomaly up to his being "a guy with lots of money (who) wanted to help."
Wright's Senate financial disclosure form shows he has a stated worth of $35.6 million.
A domestic abuse survivor who stayed at the shelter six years ago named Shelby Dunlap recounted to the News-Journal this week about an experience she had in 2017 with Wright during a bus evacuation ahead of Hurricane Irma.
Dunlap said Wright rode on the bus with shelter residents, adding that she believes he paid for the trip. At one point, she told the News-Journal, he talked about prostitutes in Cuba, topless women on a boat and offered to fly her to Las Vegas.
Nothing else untoward happened, she said, but she found the situation "kind of embarrassing," and "now I realize, you know, he was a creep."
Dunlap was around 20 years old at the time. Wright was in his mid-60s.
Pye, then about a year into her tenure as CEO, heard about the encounter, which she said "wasn't anything egregious" but was still alarming enough that she took steps to prevent it from happening again.
"It was flirty or grooming type of behavior," she told the News-Journal. "So, I put a stop to him coming on the property. He got really angry."
Fried called on Senate President Kathleen Passidomo to investigate Wright, who until last year served on the Senate Children, Families and Elder Affairs Committee.
"This is yet another example of a powerful man using that power to manipulate women — a problem that seems pervasive in today's Republican Party," she said. "We demand that President Passidomo conduct a full and transparent investigation into Senator Wright's actions — the women of Florida deserve nothing less."