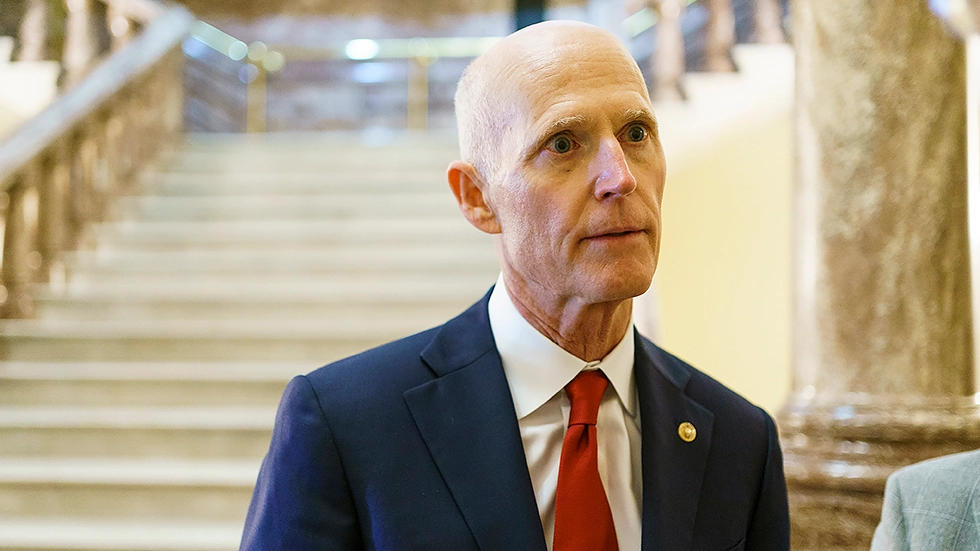 The Senator has made statements in support of Freedom Caucus positions in the House.
As a government shutdown looms, Senate Democrats plan to blast U.S. Sen. Rick Scott with a five-figure ad buy.
Digital ads will appear on Google search advertisements putting the burden of failed negotiations on the Naples Republican's shoulders.
"Scott's government shutdown would be devastating: raising costs on hardworking families and small businesses while threatening vital programs like Social Security," said Maeve Coylse, a spokesperson for the Democratic Senatorial Campaign Committee (DSCC).
"Instead of doing his job and keeping America's government open, Scott has once again put his petty politics over the best interests of Floridians — and he's given Florida voters another reason to fire him in 2024."
The ads will use quotes from Scott to media outlets amid the ongoing budget negotiations in the House. Scott has repeatedly voiced support for Republican hard-liners in the House demanding spending cuts as President Joe Biden's White House seeks funds for efforts like aid to Ukraine.
"Thank God for the Freedom Caucus and all they are doing to ensure Washington does its job and reins in Democrats' reckless spending," Scott tweeted earlier this month. "Since 2019, the population is up 1.8%, but budgets have grown by 55%. It makes no sense, drives inflation & must be stopped."
He also appeared with House members the same day as the tweet in support of their stance.
"I thank God for what the Freedom Caucus is doing in the House. If they don't stand up, nobody's standing up," he said, as reported by The American Independent. "They stood up on the debt ceiling, and they fought for a great bill. Unfortunately, it didn't end up that way, but they fought for a great bill. We've got to stop this insanity."
But the tough stance at this point has the federal government barreling toward a shutdown. The DSCC announced its anti-Scott campaigns the same day the White House started informing federal employees that a shutdown will take place because Congress likely won't meet a Sept. 30 deadline to fund the government.
The ads from Senate Democrats will single out such quotes and peg the current showdown as a consequence of Scott's rhetoric. Voters who click the links will be directed to news coverage of Scott's statements.
DSCC officials said the ads will target older voters in Florida, who could feel the impacts of a shutdown through programs like Social Security.
Of note, Scott stood alongside U.S. Rep. Chip Roy, a Texas Republican, and has aligned himself with U.S. Rep. Byron Donalds, a Naples Republican. Both of those Representatives, while members of the Freedom Caucus, have worked on a continuing resolution that would temporarily fund the government for 30 days and avoid a shutdown. It's unclear such a deal could pass in the Senate.
But the House has not been able to pass that measure, and has seen two votes fail on defense budgets this week.
Scott faces re-election in 2024, six years after he won his seat by just over 10,000 votes out of more than 8.1 million cast.