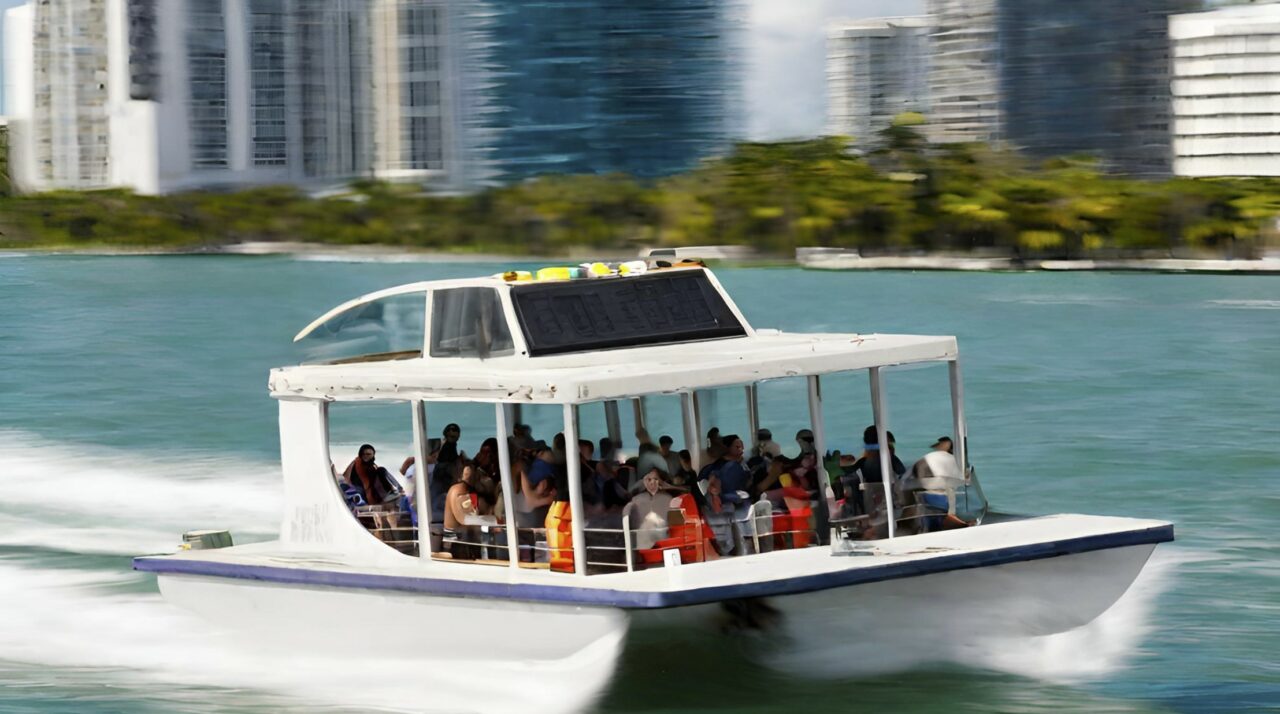 The county has conducted at least half a dozen examinations of potential water transit use since 2003.
Every few years, Miami-Dade officials have examined using Biscayne Bay and the county canal system as an alternative mode of transportation for commuters who are sick of roadway gridlock.
It may be that time again.
On Sept. 28, the county's transportation planning board will take up a resolution by North Miami Mayor Alix Desulme to order another feasibility study of running a waterborne transit network.
The new evaluation, Miami-Dade Transportation Planning Organization (TPO) Executive Director Aileen Bouclé said in a memo, would "build on previous efforts" and provide recommendations reflecting the county's "increased growth, especially in terms of residents, tourists, and other visitors."
If approved, the proposed study would be at least the fifth time in two decades that county staff will look to the water as a solution for traffic congestion.
Desulme told Florida Politics he decided to raise the issue again after taking a trip to Europe last year with other members of the TPO Governing Board. While there, he was awestruck at how much better countries there used their natural resources for everyday travel.
"It was a common theme, and it left me scratching my head," he said, adding that cities in New York, New Jersey and Washington also use water taxis to transport commuters. "It takes us hours here to get from one part of the county to another during rush hour, and it doesn't have to be that way."
Miami-Dade examinations of water transit use date back to at least January 2003, when county transportation planning staff produced a study, "Feasibility of Using Miami-Dade Waterways for Urban Commuter Travel."
Staff concluded that using Biscayne Bay, navigable waters nearby and adjacent canals was a feasible alternative, but they recommended further studies be conducted to better identify various infrastructural and ecological obstacles, including potential impacts to manatees and compliance with the Americans with Disabilities Act.
The TPO produced a follow-up report a year later, "Development of a Service Plan for Waterborne Transportation Services," outlining a general implementation plan, operational characteristics, ridership and cost estimates, and recommended routes.
It anticipated the service would peak at 1.7 million annual passengers after five years and highlighted four routes as feasible, all on Biscayne Bay.
In 2006, Miami-Dade Commissioners directed then-Mayor Carlos Alvarez's administration to analyze the concept again. TPO staff also studied the potential of two routes on Biscayne Bay to and from downtown Miami, one to Aventura and the other to Black Point Marina in Cutler Bay.
After both routes were deemed viable, two water taxi businesses offered to operate them, but their widely disparate pricing and service proposals prompted the county to work on narrowing the project's scope.
During that process, a county memo said, the Florida Fish and Wildlife Conservation Commission (FWC) requested "unfeasible levels of supervision" for the routes to minimize adverse environmental impacts, capsizing the plans.
The county again floated the issue in 2016 and 2017, conferring with the Coast Guard, Army Corps of Engineers, FWC and several coastal municipalities.
For a commuter service, county transportation staff concluded the most feasible solution was a route from Haulover Park north of Bal Harbour to the Omni Metromover station in downtown Miami.
A second route from Sea Isle Marina in downtown Miami Beach was briefly considered but jettisoned after city officials expressed concerns about a lack of ridership.
Both routes would have taken 10-15 from end to end.
Staff also met with 14 coastal municipalities to discuss the possibility of running on-demand water transport services. All expressed interest, and staff recommended that the county hire a consultant "to provide a more detailed study," which they estimated would cost about $285,000 — a sum the transportation department did not have budgeted.
In September 2019, the Miami-Dade Commission approved a measure by Eileen Higgins directing staff to negotiate agreements with Miami and Miami Beach to develop a cross-bay ferry between them. It launched in December 2020 as the Poseidon Ferry.
Six months earlier, the TPO published another report on the possibility of providing water transit services to the northern part of the county. Proposed stops included Haulover Park, Bayfront Park in Miami, Maurice Gibb Memorial Park in Miami Beach, Grandview Palace Marina in North Bay Village, and Bella Vista Park in Sunny Isles Beach.