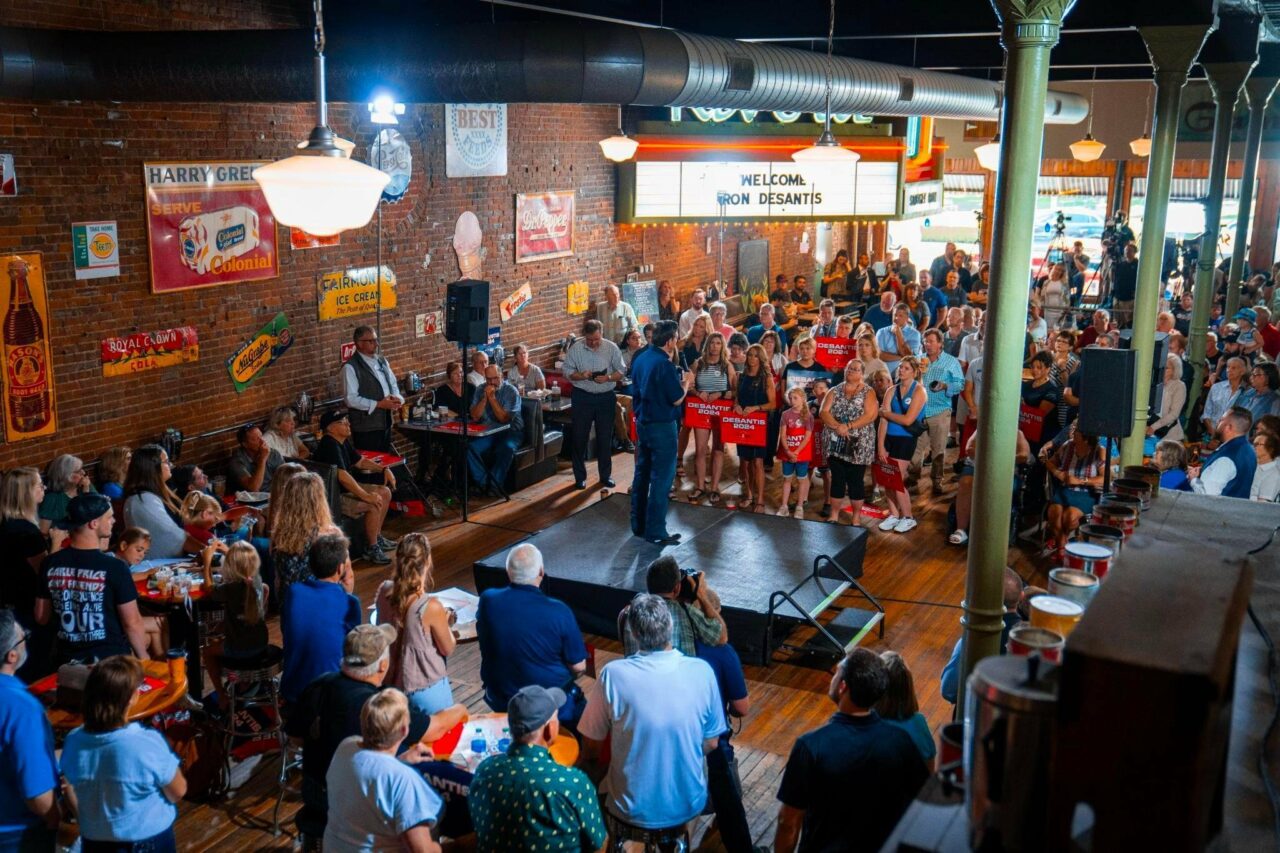 Good news emerges from a pro-DeSantis polling operation.
A new Iowa survey from a pollster associated with Ron DeSantis suggests the Governor is still in second place.
The survey of 400 likely caucus participants, conducted for the Citizens' Awareness Project by Public Opinion Strategies between Sept. 19 and Sept. 21, shows DeSantis with 21% support.
Though DeSantis is far behind Donald Trump's 46%, this poll suggests he has second place on lock. Former United Nations envoy Nikki Haley is at 9%, good for third place. South Carolina Sen. Tim Scott is in fourth place with 6%.
The polling suggests elsewhere that for voters who aren't drawn to Trump, the undercard choice is between DeSantis and Haley.
"DeSantis is the second choice among Trump, Ramaswamy and Scott voters. DeSantis is not in the mix with Haley voters," the Public Opinion Strategies deck reads. Indeed, DeSantis takes just 11% of Haley supporters as an alternative to their preferred candidate; Scott takes 42%.
The Governor has a 70% favorable rating against a 27% unfavorable, with the latter being the third highest marker of disapproval outside of Mike Pence and Chris Christie. Only Scott (72%) and Trump (77%) are more popular than DeSantis, however. Overall, the pollster notes that DeSantis' "image identity" is still second best in the field.
While 30% of respondents are only considering Trump, POS notes that when it comes to other groups DeSantis is holding his own.
Among the 43% considering Trump and other candidates, DeSantis' 25% support is just 12 points behind Trump.
Among the 25% not considering Trump, DeSantis' 37% leads the field, with Haley's 21% in second place.
"DeSantis is seen as the best candidate to beat Trump. Maintaining this edge is critical because it translates into ballot support," the pollster notes, with 37% of respondents holding that view.