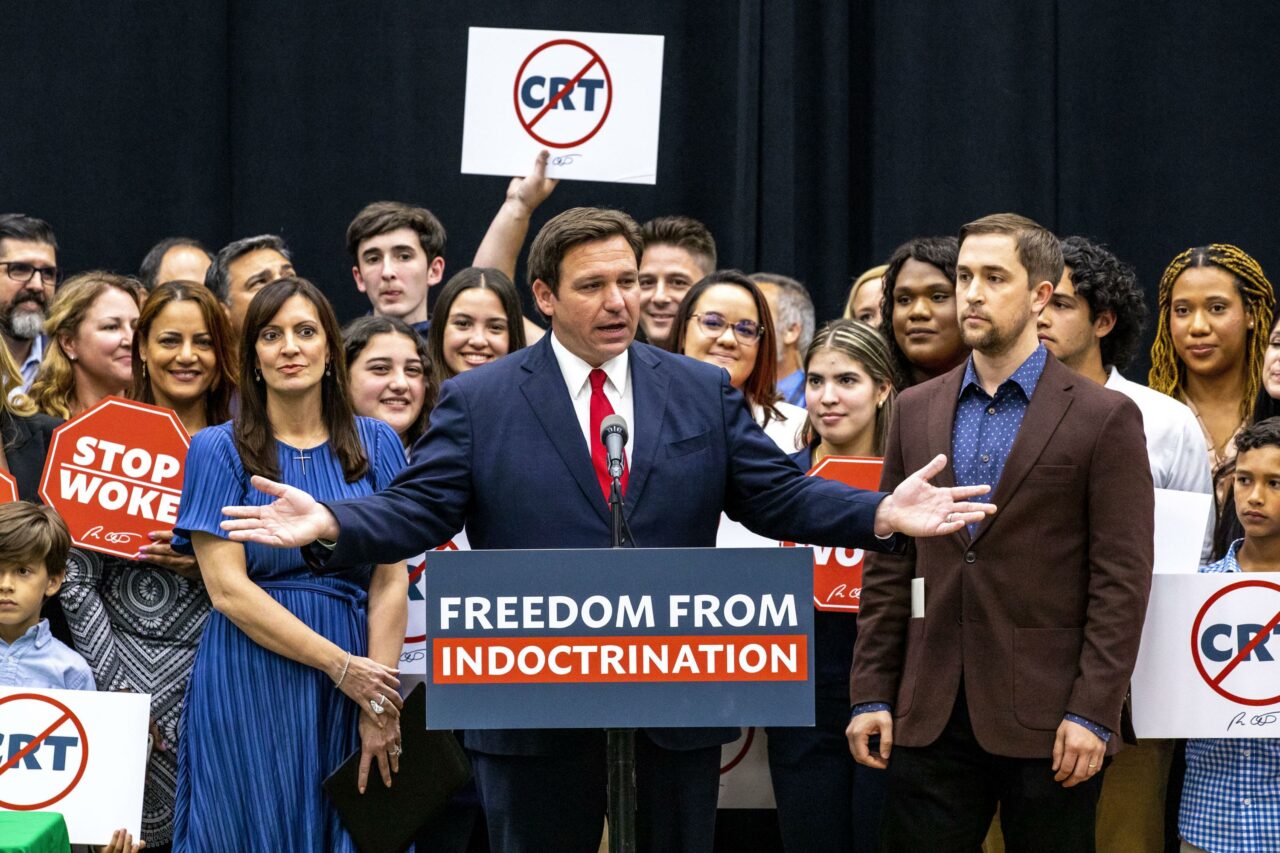 'They don't like to be called that.'
Florida's Governor is calling out the rest of the Republican Party for an inability to attack the "left" when it comes to critical race theory.
"So when we eliminated critical race theory, why haven't more Republicans stepped up to do it? Because what is the left gonna do when you go up against CRT? They are going to call you a racist, right? They don't like to be called that," DeSantis told Glenn Beck in an interview posted Saturday.
"And what I said is, 'You know what I have the confidence to be able to let people know what I actually did, let them know what we're trying to fight against and let the chips fall where they may' and you know what, people sided with me," DeSantis added.
The Governor has targeted critical race theory, a school of legal thought that analyzes laws and legal structures through the framework of race and ethnicity, during much of his time in office.
In 2021, he pushed the "Stop W.O.K.E." Act, which enshrined in statute a ban on teaching CRT concepts the Board of Education had already passed. The law passed, but legal challenges are ongoing.