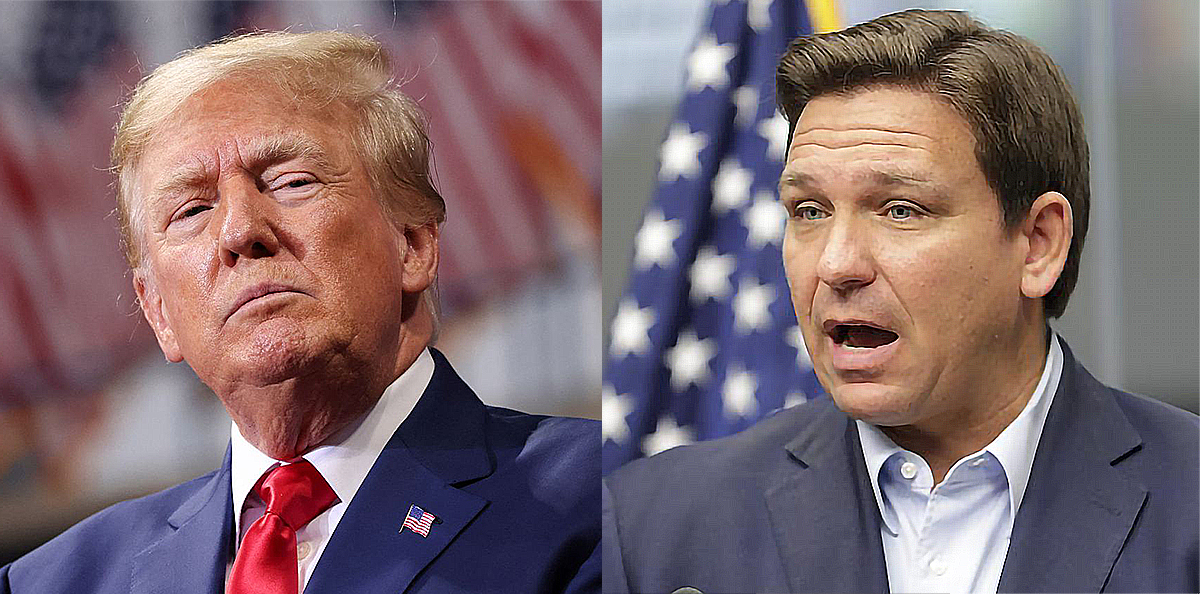 'And so it was a really hurtful thing, it was really harmful.'
Gov. Ron DeSantis continues to try to get to the right of former President Donald Trump on the abortion issue.
During an interview with Glenn Beck that was posted Saturday, DeSantis warned that Trump's assertion that Florida's Heartbeat Protection Act, which bans abortion after six weeks of pregnancy, is "terrible" would be "weaponized" by proponents of a 2024 constitutional amendment that would limit the Legislature's ability to pass such laws.
"And here's the thing: the damage that he did with that is more than just his campaign," DeSantis said.
"There's going to be potentially on the ballot in Florida a referendum for a constitutional amendment to basically have abortion on demand. The left is pursuing it. And if that passes, that means a Legislature can never do anything to protect life," DeSantis said.
"Do you think they're going to run ads to Republicans and independents showing Trump to Trump voters saying Trump didn't like this vote? The other way for us, of course, they are, they're going to weaponize what he said to try to defeat the cause of life. And so it was a really hurtful thing, it was really harmful."
DeSantis had previously called the former President's position a "big mistake," but he had not suggested previously Trump's assertion that the law was "a terrible thing and a terrible mistake" would benefit proponents of reproductive rights on the Florida ballot.
Polling from the University of North Florida this year suggests that 78% of Floridians and 61% of Republicans oppose the newly enacted abortion restrictions, meaning that Trump's take is the majoritarian view. But for DeSantis, abortion is not an issue where polls matter.
"And it doesn't matter if 80% of the people think it should be protected or only 20% of the people think it should be protected. It's not a poll question. It's a fundamental question about your values, about what you think," DeSantis said.