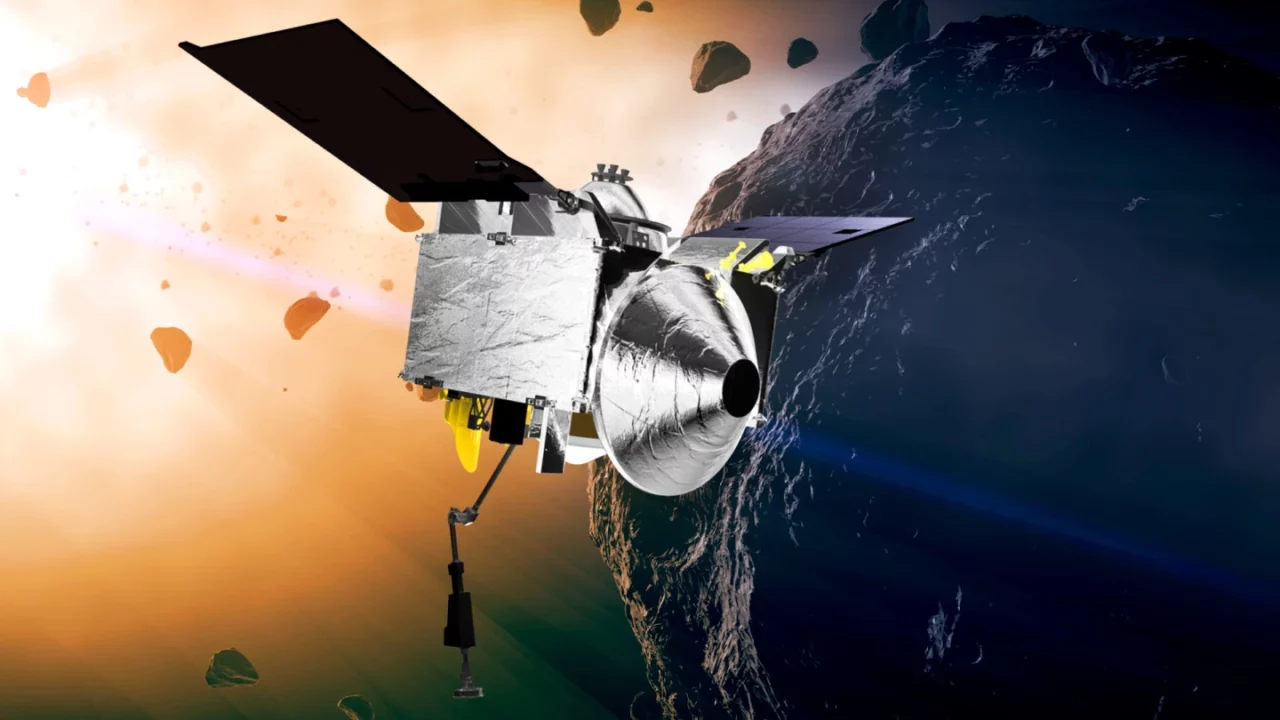 The opening of the container in Houston in the next day or two will be 'the real moment of truth.'
NASA's first asteroid samples fetched from deep space parachuted into the Utah desert Sunday to cap a seven-year journey.
In a flyby of Earth, the Osiris-Rex spacecraft released the sample capsule from 63,000 miles (100,000 kilometers) out. The small capsule landed four hours later on a remote expanse of military land, as the mothership set off after another asteroid.
"We have touchdown!" Flight Control announced, immediately repeating the news since the landing occurred three minutes before anticipated. Officials later said the orange striped parachute opened four times higher than anticipated — around 20,000 feet (6,100 meters) — which led to the early touchdown.
Scientists estimate the capsule holds at least a cup of rubble from the carbon-rich asteroid known as Bennu, but won't know for sure until the container is opened. Some spilled and floated away when the spacecraft scooped up too much and rocks jammed the container's lid during collection three years ago.
Japan, the only other country to bring back asteroid samples, gathered about a teaspoon in a pair of asteroid missions.
The pebbles and dust delivered Sunday represent the biggest haul from beyond the moon. Preserved building blocks from the dawn of our solar system 4.5 billion years ago, the samples will help scientists better understand how Earth and life formed.
Osiris-Rex, the mothership, rocketed away on the $1 billion mission in 2016. It reached Bennu two years later and, using a long stick vacuum, grabbed rubble from the small roundish space rock in 2020. By the time it returned, the spacecraft had logged 4 billion miles (6.2 billion kilometers).