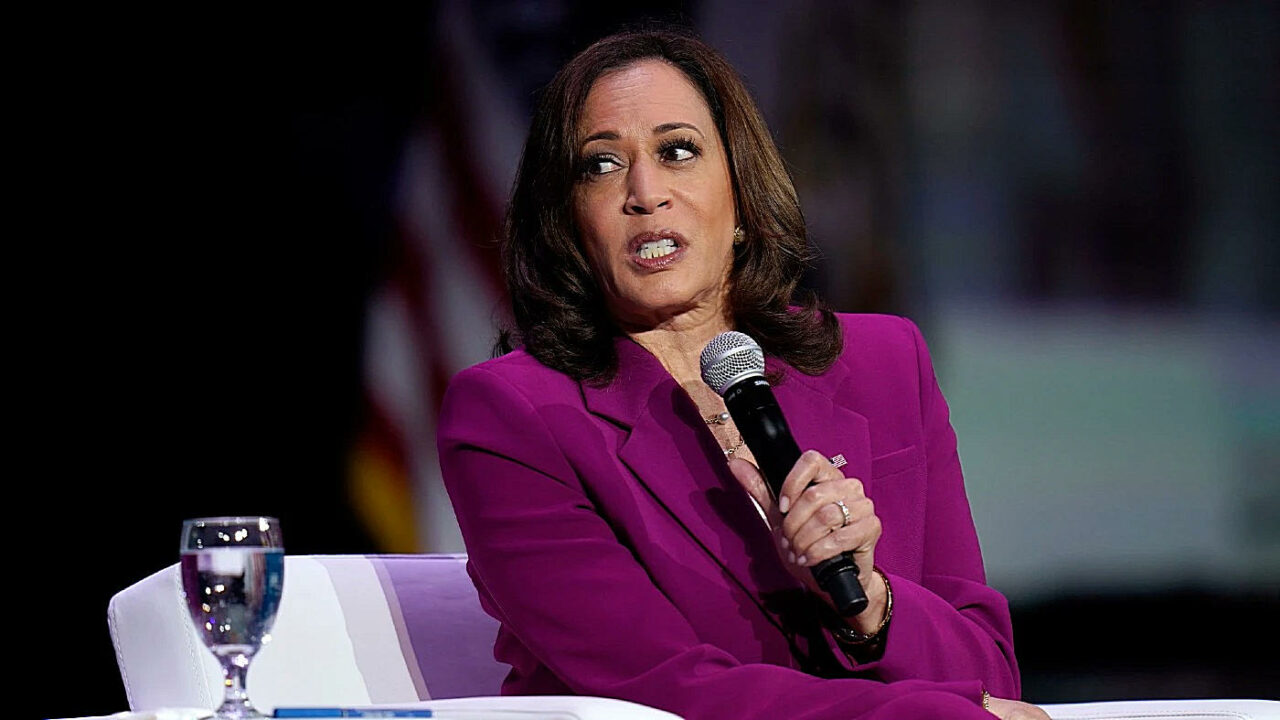 The talk will likely draw the contrast between Democratic and Republican agendas for gun safety, abortion rights, voting rules and LGBTQ equality.
Vice President Kamala Harris will make Florida International University (FIU) a stop on her month-long tour that's being called "Fight for Our Freedoms" —her third time in three months touching down in the Sunshine State.
It's being highlighted as a college tour, but the No. 2 standard-bearer for the Democrats has also been visiting apprenticeship programs and union shops in what is being called an effort to mobilize young people "in the ongoing fight for fundamental freedoms and rights."
Harris' stop at FIU on Thursday will be a moderated discussion with students on issues that affect their future: abortion rights, gun safety, climate change, LGBTQ equality, mental health and book bans, a news release says. These are all items that have been hitting the headlines as Gov. Ron DeSantis touts legislation passed at his behest that he's calling part of the "Freedom Blueprint" as he runs for President, seeking to replace Harris' boss, President Joe Biden.
Miami-Dade County is ground zero for Florida's deepening red hue. DeSantis in 2022 became the first Republican Governor, other than native son Jeb Bush, to win the county that has long been considered a Democratic stronghold.
The flip has been attributed to how Republicans are making gains in winning the Hispanic vote.
Harris' drop-in to FIU, combined with her April visit at the University of Miami, show the Democrats are not ready to cede this territory, however. The release notes that FIU is "one of the largest Hispanic-serving institutions in the country."
Harris also visited the state twice within 11 days over the summer to drub the state's recent adoption of a Black history standard that requires student instruction in how some slaves were able to gain skills that could be used for their personal benefit, in some cases.
For the second visit, Harris said she would not be accepting DeSantis' invitation to debate the point.
"I'm here in Florida and I will tell you there is no roundtable, no lecture, no invitation we will accept to debate an undeniable fact: There were no redeeming qualities of slavery," Harris said.
Harris began this tour at Hampton University, North Carolina AT&T State University, Reading Area Community College and IBEW Local 743. Before she hits FIU on Thursday, she'll be at Morehouse College, Spelman College, Clark Atlanta University and Morris Brown College, which are four Historically Black Colleges and Universities (HBCUs) in Atlanta.
"The tour is a continuation of her dedicated work to energize, engage, and partner with young people throughout the country," the news release says. "She has already been to 14 college campuses this year after visiting 14 schools in 2022."