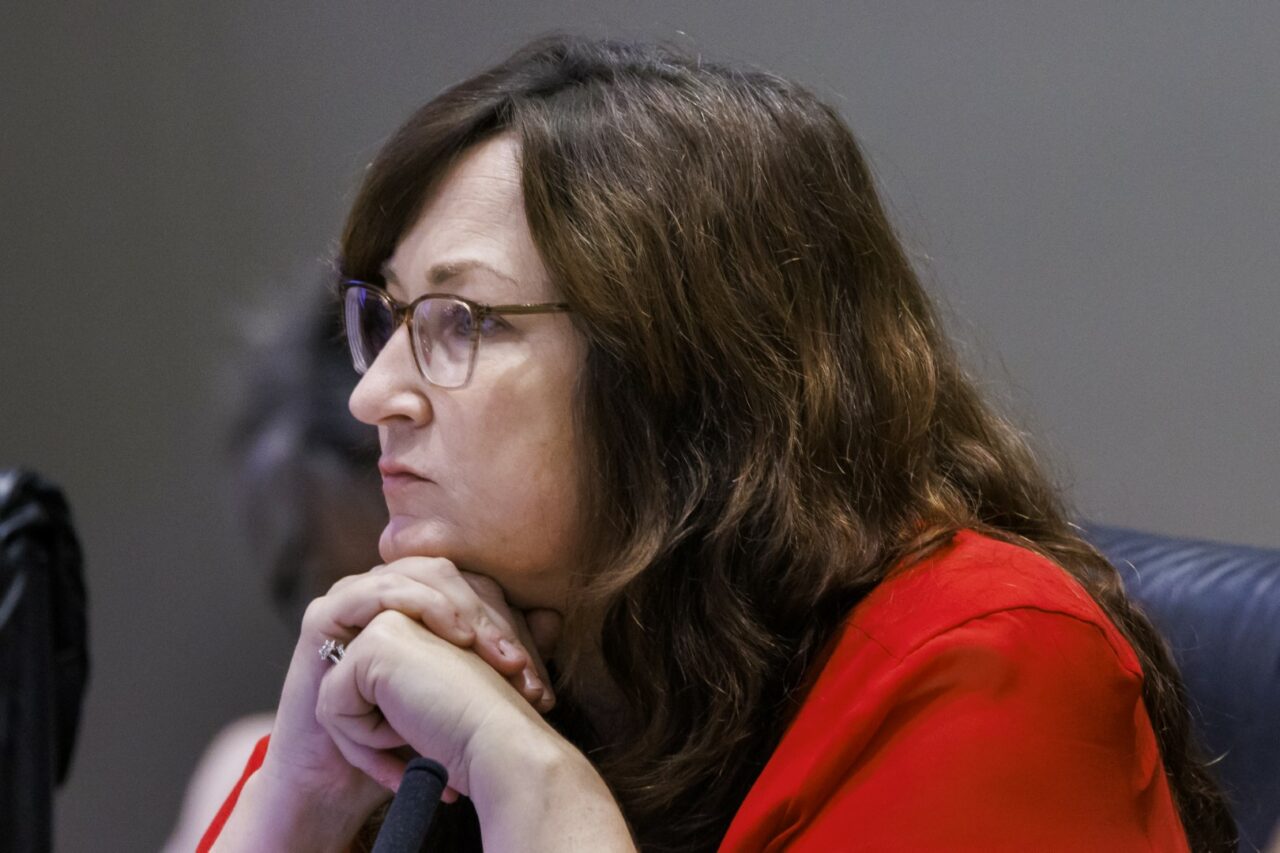 The Parkland Democrat is seeking constituent feedback at Oct. 9 town hall.
Democratic Rep. Christine Hunschofsky, Parkland's former Mayor, is returning to City Hall.
This time, Hunschofsky is holding a town hall to find out what's on her constituents' minds as the next Legislative Session draws closer.
The first of two town halls she's planning in October will be at 7 p.m., Oct. 9 at 6600 N. University Drive in Parkland, according to a news release from the House Democratic Office.
The 126th regular Session since Florida became a state is slated to begin Jan. 9.
Hunschofsky's profile increased as she led her grieving community through the aftermath of the state's worst school shooting, at Marjory Stoneman Douglas High School in Parkland in 2018.
After her election in 2020, she played a part in advancing school safety measures in 2021, updating the Marjory Stoneman Douglas High School Public Safety Act that was passed in the immediate aftermath of the shooting that left 17 dead and 17 others injured. Last year, though, one other legislative change that resulted from the shooting was set to be rolled back.
The Parkland shooter was 19 when he went on his rampage. And the new age restriction was one of those advances that gun safety promulgators could point to as a success in Florida.
Last regular Session, though, the House approved rolling back the law that restricts long gun sales to those 21 and older, with Hunschofsky among those voting no. It was not taken up in the full Senate, however, and it died in committee.
As the ranking Democrat on the Insurance & Banking Subcommittee, Hunschofsky could be playing a key role in an issue that seems to be top of mind for many: property insurance rates. She's also the ranking Democrat on the Infrastructure Strategies Committee and serves on the Agriculture, Conservation & Resiliency Subcommittee, the Appropriations Committee, the Joint Legislative Budget Commission, the Rules Committee and the Healthcare Regulation Subcommittee.
Last year, her legislative successes included sponsoring bills that turned into laws regarding ethics requirements for employees of special taxing districts (HB 199), a compact that recognizes psychologist licensure in other states (HB 33), and legislation that was a companion to one she sponsored passed, allowing for the use of fentanyl testing strips.