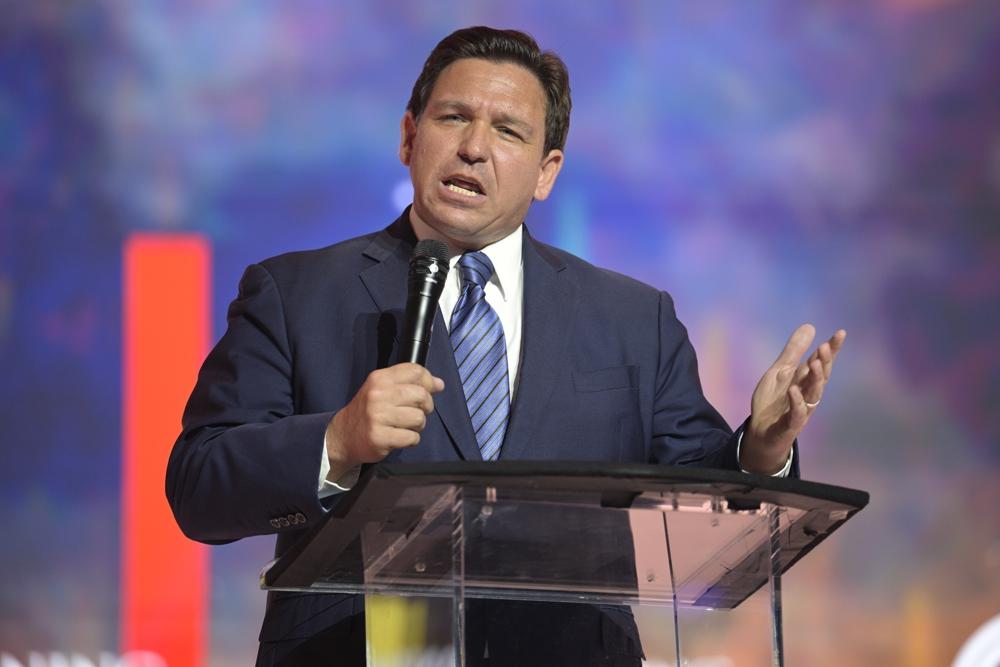 The Salinas City Council is united in opposition to the Governor's fundraiser.
Gov. Ron DeSantis won't get the key to the city when he visits Salinas, California on Thursday.
That was made clear when the City Council unanimously approved a resolution denouncing the Florida Governor and 2024 presidential candidate's travel plans that policy makers say is "consistent with the City Council's goal of an Effective and Culturally Responsive Government."
"DeSantis has used his position of power, and his campaign for President of the United States, to target marginalized communities and forcefully impose his personal ideology on to Florida's citizens," claims the resolution, which then moves on to note the Governor greenlighted unauthorized transport of migrants to California and Massachusetts since 2022.
The resolution also takes issue with the state's Parental Rights in Education law, noting that it deleverages an "estimated 114,000 LGBTQ+ minors that would benefit from learning about concepts that normalize their existence."
Furthermore, it contends "DeSantis has forced public schools to teach a new history curriculum that downplays the atrocities of slavery and the impacts it continues to have on African Americans, going so far as forcing schools to teach students that 'slaves developed skills' that could be used for 'personal benefit.'"
From there, it takes issue with other state laws, including requirements that people use the restroom corresponding with the gender on their birth certificates, and a ban on land purchases from China and other "countries of concern."
The move to "condemn" DeSantis cites, in conclusion, his "treatment of undocumented immigrants by criminalizing their existence and using state resources to remove them to places throughout the country … targeting of the LGBTQIA+ community by imposing bans on their expression, erasing their existence from public school education, and making it nearly impossible for transgender people to exist … and use (of) his power and influence as Governor of Florida to dehumanize racial minority groups through the use of hateful rhetoric and policies that target specific racial groups, and revisionist history in schools that ignore the legacy of racial oppression."
The DeSantis campaign did not immediately respond to a request for comment.
Community protests against the visit began on Sunday and continue Wednesday evening at the local Amtrak station.