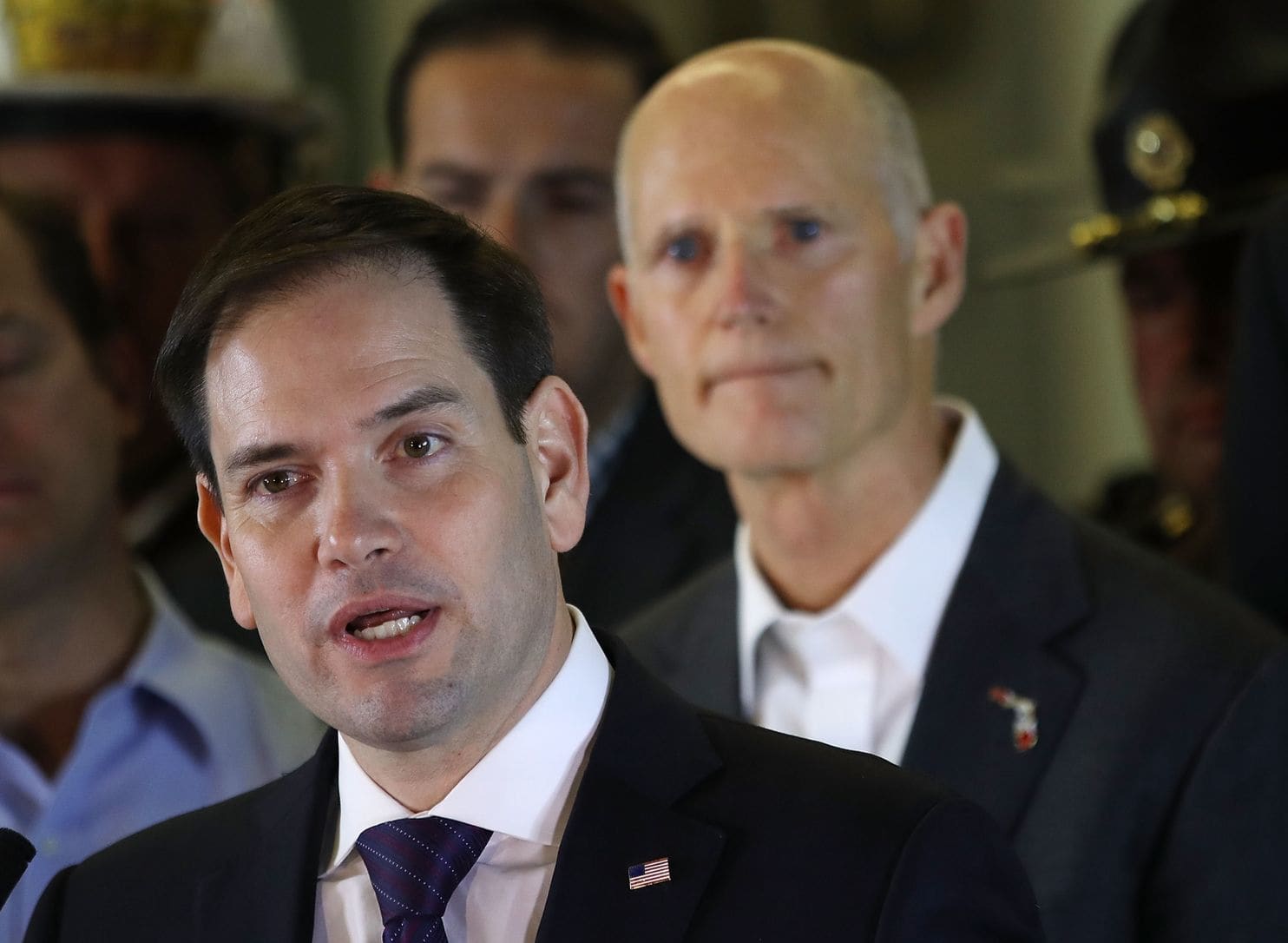 A continuing resolution would fund the government until mid-November and avert a shutdown.
Florida's two U.S. Senators split over on advancing a budget measure to avoid a government shutdown.
U.S. Sen. Marco Rubio, a Miami Republican, voted in favor of invoking cloture on a continuing resolution to fund the government through Nov. 17. But U.S. Sen. Rick Scott, a Naples Republican, voted "no."
The measure passed 77-19, allowing the bill to move forward.
Rubio told Fox News a shutdown would be bad to unnecessarily endure.
"I hate these shutdowns," Rubio said. "I don't think we should have them. We had a bill last week and a bunch of Republicans supported it. We could vote for it tonight, if (Senate Majority Leader) Chuck Schumer would allow it, that would prevent these shutdowns in the future, but it's where we seem to find ourselves now on a sort of three- or four-year cycle."
Rubio agreed with conservative critics that the best path forward would be taking up individual appropriations bills.
"We had time to do more of that in the House and Senate. It got caught up for some reason," he said. "But at least we got them out of committee. The House is going to try and do that now but obviously that can't happen by Saturday night in time to prevent a shutdown."
Scott has pushed for weeks for Congress to take up issues like replenishment of the federal disaster program separately. The resolution under consideration ties billions in foreign aid to Ukraine to overall government funding.
Scott said the deal put before Senators did not pass muster, largely because it didn't put enough into hurricane recovery.
"This 'fix' is totally inadequate for Floridians, our farmers and every American fighting to recover from recent disasters," Scott posted on X. "One year since Ian and this has no block grants for Ag but a special carve out for foreign Ukraine aid. It's more of the broken status quo from Washington."
Notably, Scott last week brought his own bill, the Federal Disaster Responsibility Act, to the Senate last week and asked it be passed by unanimous consent. U.S. Sen. Sheldon Whitehouse, a Rhode Island Democrat, objected.
Scott's office did note the Republican co-sponsored legislation earlier this year that would eliminate government shutdowns.
"Shutting down the government cannot continue to be another leverage tool for Washington politicians," Scott said in a February statement. "We must put an end to this madness so we can pay down the country's debt and balance the budget."