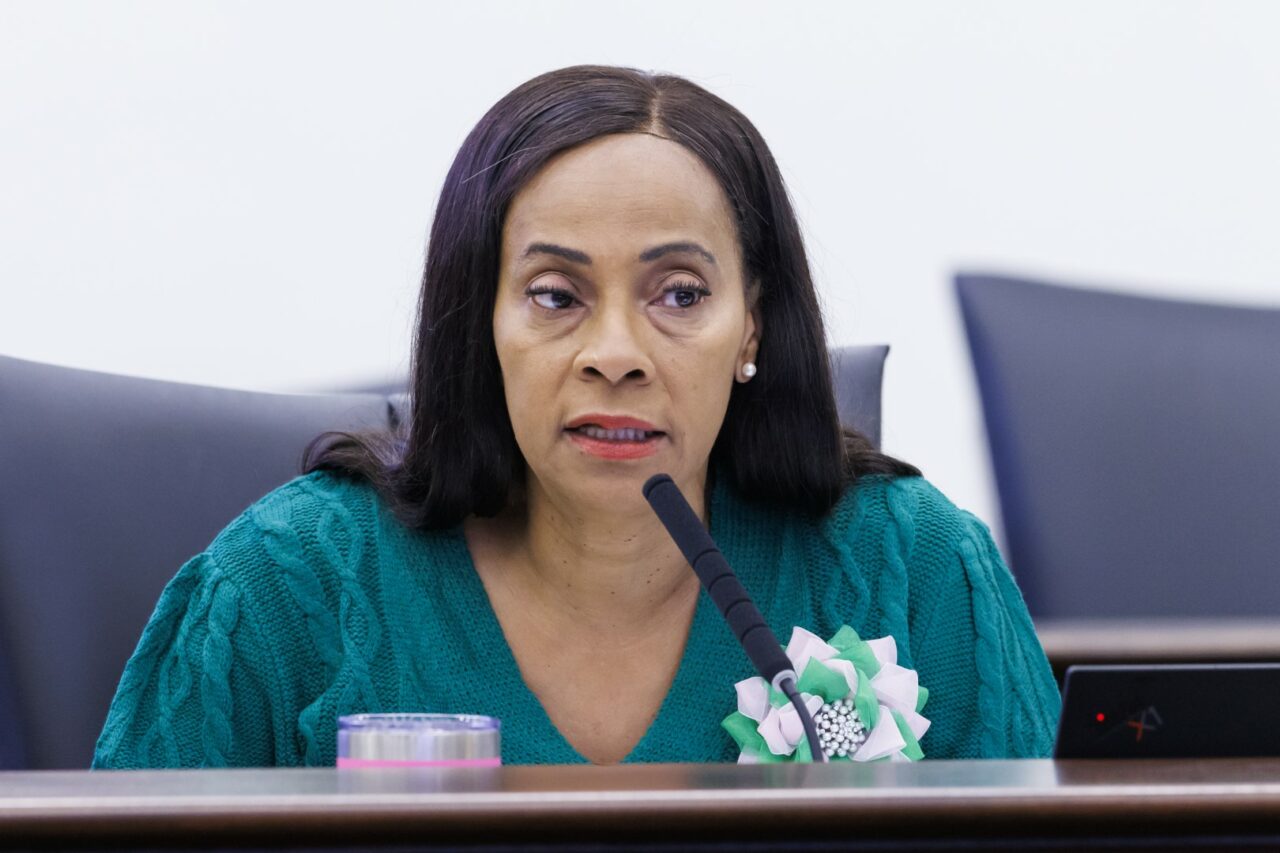 'This creates an opportunity for those who want to pursue some type of educational opportunity.'
The purpose of prison, beyond punishment and public protection, is to rehabilitate offenders so they become productive members of society.
Part of that process involves education. But in Florida, there's something of a hitch. Prisoners who spend a year or more behind bars lose their residency status and are ineligible for in-state tuition.
Broward County state Sen. Rosalind Osgood wants to change that through a bill she's re-filed for consideration next year.
SB 62 would allow Floridians incarcerated in a state or federal prison or who have been released from such a facility within 12 months to use otherwise expired documentation to prove their residency for in-state tuition.
It would also protect them from losing their resident status for tuition purposes solely because of their confinement.
"This state has done a decent job with trying to make things available to incarcerated people. They can get some type of training, some type of skill, to help put them on a trajectory not to repeat the crimes they committed before and give them a basis to build an economic foundation," she told Florida Politics.
"But if you're in prison in Florida and you apply for a vocational school, online class or anything, you're not eligible for financial aid because you have no quote-unquote residence. This bill would allow a person to use a permanent address that they've had, or just the prison facility, where we know they're going to be housed."
With about 1.2 million people locked up today, according to the U.S. Bureau of Justice Statistics, the United States has the largest incarcerated population in the world. More than 18% of the total number of prisoners across the globe are in America.
Nationwide, the number of prisoners has skyrocketed since 1980, when there were around 329,000 in the U.S.
Florida has more than 82,000 inmates and nearly 146,000 offenders on active community supervision.
Osgood filed a similar proposal during the 2023 Legislative Session with co-sponsorship from Jacksonville Sen. Tracie Davis and a companion bill in the House by West Palm Beach Rep. Jervonte Edmonds, a fellow Democrat.
Neither received a hearing.
Osgood is undeterred. She noted that a sizable portion of Florida's prisoners, 13.4%, according to state figures, are incarcerated for drug-related offenses. Were they better able to pursue degrees, licenses and other educational attainments while caged, she said, they'd be able to earn better pay upon release.
The issue is somewhat personal for her. Osgood, who now holds a doctorate in public administration, runs a nonprofit and previously served on the Broward School District, is 32 years in recovery from addiction.
"I needed rehabilitation and a gamut of services and programs to help me, and education was certainly vital in the process," she said. "This creates an opportunity for those who want to pursue some type of educational opportunity, which we all would agree will make them more marketable and employable. We talk about recidivism rates and then we look at economic benefits — them going to school, getting access to education and whatever services they're eligible for is certainly better for us than them getting out after being in prison for three years and having no additional skills or intellectual capacity. This is an opportunity to get them out of that."