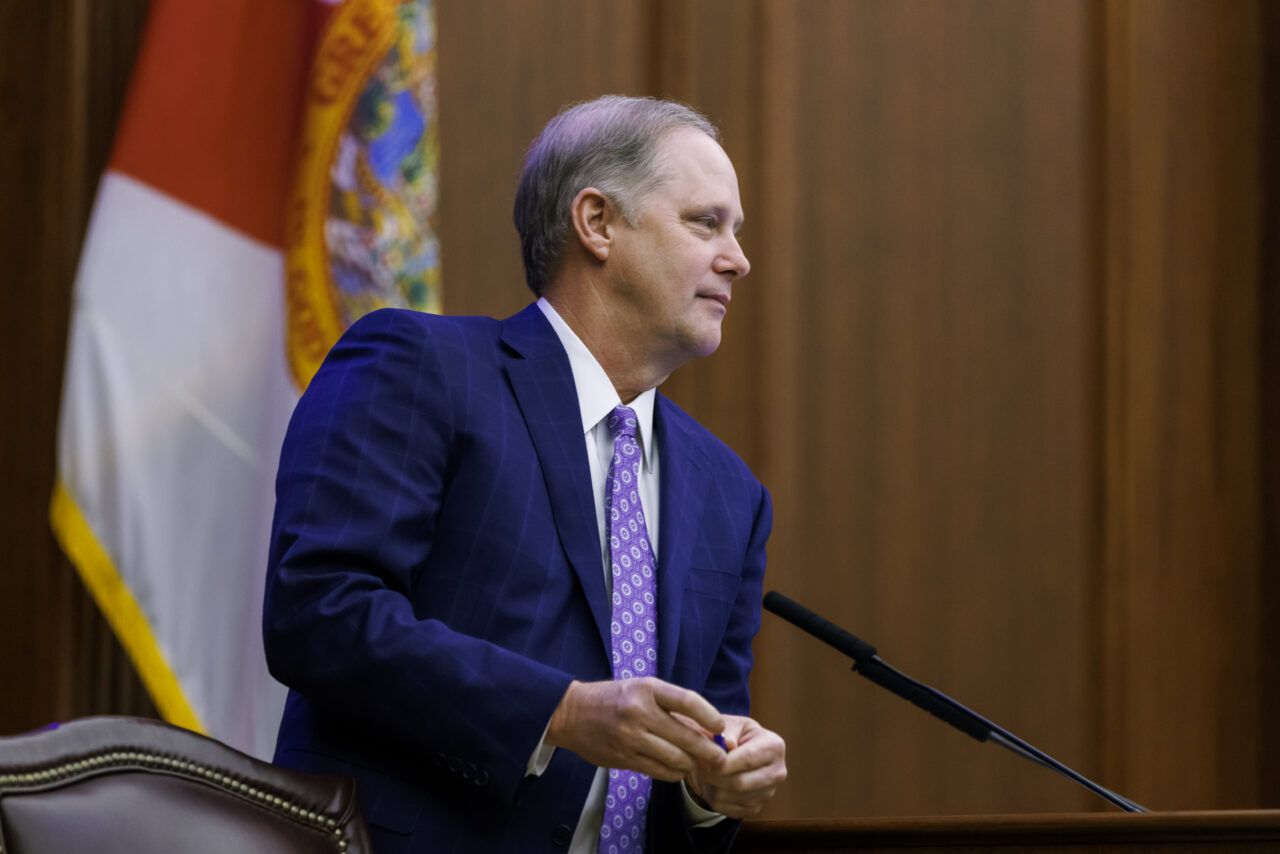 Brand names include Pegasus, Tianaa and Zaza Red.
A sprawling investigation into stores across the state resulted in the seizure of 653 packages of so-called "gas station heroin," along with 1,272 packages of a synthetic cannabinoid.
Agriculture Commissioner Wilton Simpson announced the outcome of a sweep carried out by authorities at the Florida Department of Agriculture and Consumer Services (FDACS). The multiday investigation of more than 50 businesses in 27 Florida counties yielded hundreds of packages containing the Tianeptine products, known as "gas station heroin," according to an FDACS news release.
Authorities also picked up or issued stop-sale orders for products containing THC-O, a synthetic, controlled cannabinoid.
"We will continue to direct all available resources and work with state and local partners to ensure these dangerous and harmful products, whose type and make up are constantly evolving, stay out of the state of Florida and out of the hands of our children," said Simpson, a Republican Cabinet member elected statewide in 2022.
Attorney General Ashley Moody used emergency rulemaking authority to outlaw the substance last month. It's now a Schedule I controlled substance. According to Moody's Office, the drug mimics the effects of opioids and appears on convenience store shelves bearing brand names like Pegasus, Tianaa or Zaza Red.
Moody said Tianeptine is responsible for five deaths nationwide. The Centers for Disease Control and Prevention estimated that opioid overdoses killed more than 100,000 Americans last year.
The THC-O bust is part of a pattern of enforcement from Simpson and his office since the Legislature passed and Gov. Ron DeSantis signed a measure reforming Florida's hemp laws.
The bill (SB 1676), sponsored by Lakeland Republican Sen. Colleen Burton and Bradenton Republican Rep. Will Robinson, targeted marketing of hemp products toward children. The new law added age requirements for the purchase of edible hemp products and prohibited marketing certain products toward Florida's minors.
Simpson prioritized that bill during the last Session and has conducted multiple sweeps since it went into effect. While the THC-O bust was possible without that new law, it appears that enforcement against the sale of nuanced drugs is a priority for Simpson and FDACS.
Investigators discovered the Tianeptine in Lee and Orange counties. They found the THC-O at stores in Clay, Highlands, Hillsborough, Leon, Miami-Dade, Pasco, Polk and Seminole counties.