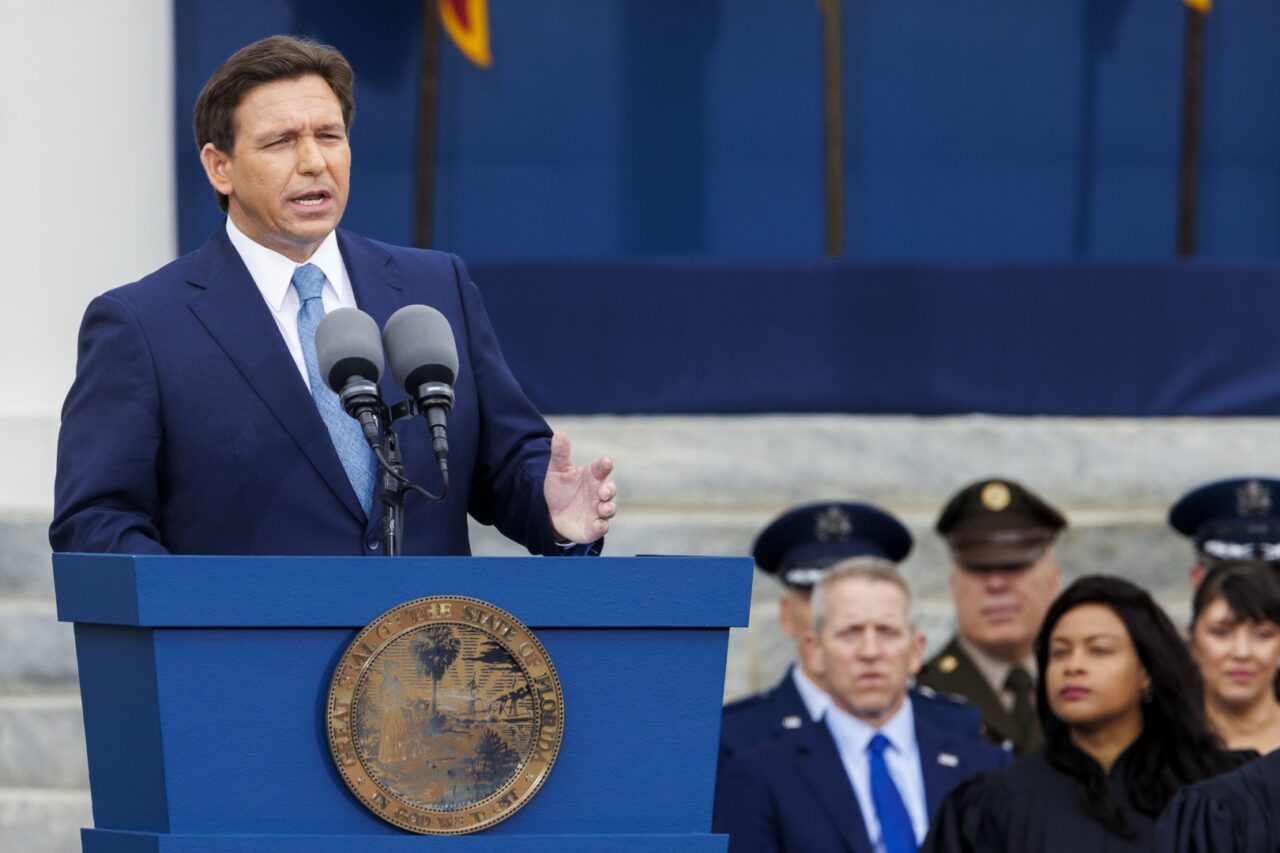 The Governor is in Las Vegas Saturday, but he will be 'cheering' even as he thinks the outcome is a lock.
The betting line on the game between the Florida Gators and Georgia Bulldogs in Jacksonville this afternoon remains static, with the team from Athens roughly two touchdown favorites over the Gainesville crew.
But for Gov. Ron DeSantis, assuming he were betting on the game while speaking in Las Vegas at the Republican Jewish Coalition on Saturday, the Bulldogs are an easy bet.
"Florida-Georgia game, you know, let's just say I'm going to be, you know, cheering as the Governor, but I am not going to be putting any money on the Gators this year," DeSantis said in August at "The Gathering" in Atlanta.
At the same event, DeSantis dished about his displeasure that high school blue chippers were going out of state.
"I realized this my first year as Governor. I asked my staff to give me letters of congratulations for all Florida's high school blue-chip football recruits because we've got great high school football in Florida. And I'm signing these letters and it's like, 'Dear Michael, congratulations on going to the University of Georgia. Congratulations on going to Alabama.' And I'm like, why congratulate them for leaving our state?" DeSantis said. "That didn't used to be what it was."
Will Saturday's tilt prove the Governor right? Or will the Gators somehow score the upset at the game historically called the World's Biggest Cocktail Party, at least before changing norms led the name to be dropped.
DeSantis hasn't offered predictions on future Florida Gators games, but he did note in a speech Friday that his choice of footwear gives him a lift during the UF rivalry with the Florida State Seminoles.
"In Florida we have some rivalries with college football," explained DeSantis, a graduate of Yale University and Harvard Law School.
"So these are authentic Florida Gator boots. Now, the good thing about these is that Florida Gator fans love it because it's the Gators. But, you know, Seminole fans also like it because someone had to kill a Gator to make those boots," DeSantis said. "So that's the only way I found to be able to please both sides."