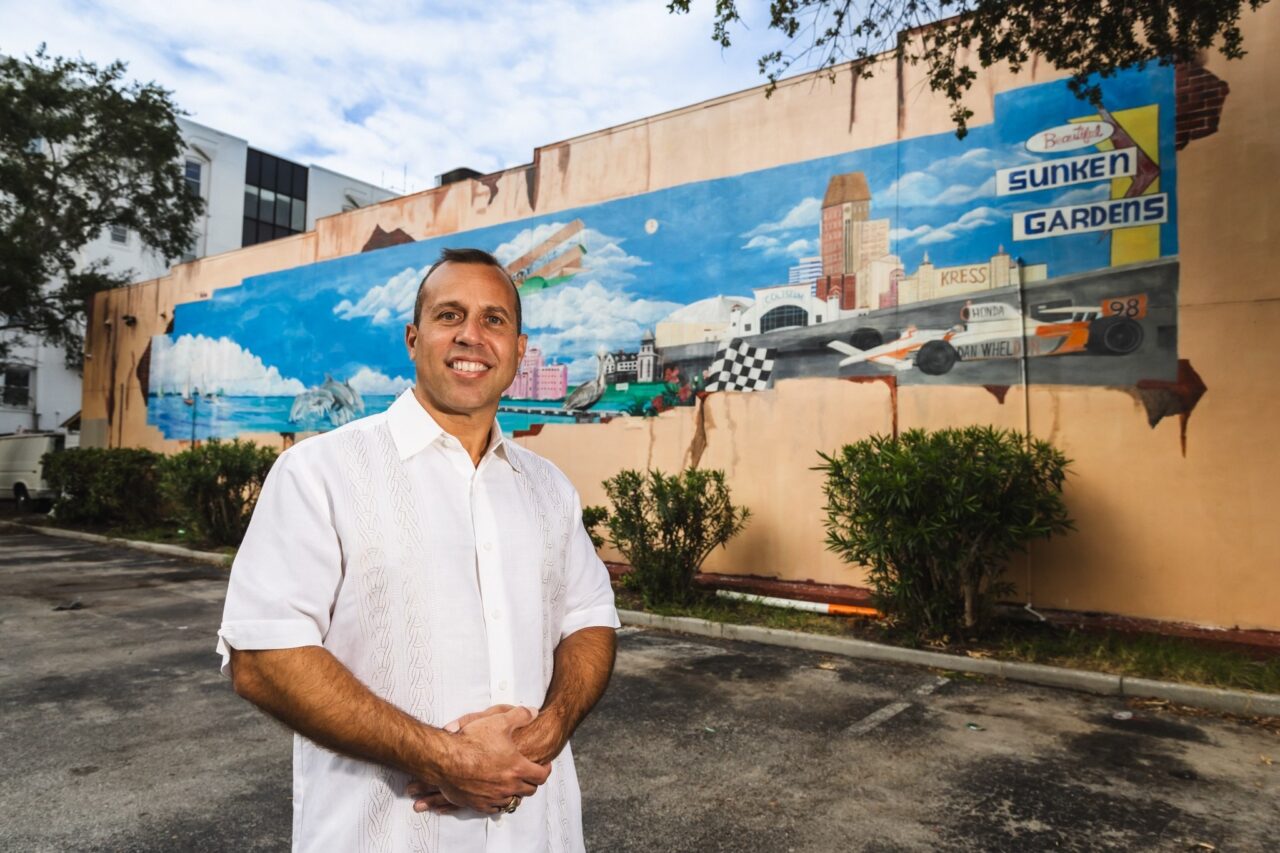 The race still awaits a conservative challenger.
Juan Lopez Estevez has filed to run for the District 3 seat on the St. Petersburg City Council.
The seat is currently held by Ed Montanari, who is not seeking re-election due to term limits.
Lopez Estevez was raised in St. Pete by his family, Cuban refugees who came to the United States in search of the American dream. The family has lived in District 3 since 1975. The district includes parts of northeast St. Pete, including Old Northeast, Shore Acres, Harbor Isle, Snell Isle, and more.
"I'm honored to have the following local leaders behind me in my run to keep St. Petersburg the best place to live in Florida," Lopez Estevez offered in a statement.
He listed former St. Pete Mayor Rick Kriseman, former Tampa Mayor Bob Buckhorn, former Hillsborough County Commissioner Les Miller, former St. Pete City Council member Steve Kornell and former Rep. Sean Shaw as early supporters.
"I'm sure more, and the voters, will join us as they see how my experience in municipal leadership can ensure our council is as productive as it can be in service of the people," Lopez Estevez added.
Lopez Estevez earned his undergraduate degree in sports administration from the University of Florida, where he also participated in track and field. He earned a second bachelor's degree in finance from the University of South Florida. Lopez Estevez now works as a sales executive for the Tampa Convention Center where he has helped lead record-breaking revenue and economic growth in the Tampa Bay region, according to his résumé.
Lopez Estevez also touts community leadership, including work with the Council of Neighborhood Associations, the St. Pete Police Citizens Academy, St. Pete Together, Feeding St. Pete, and others. Lopez also serves, when needed, as a hurricane shelter operations supervisor. And he said his commitment to serving the community runs deep — his mother was a teacher and his father worked in public works.
Lopez Estevez is running to address housing affordability; improve transportation and overall quality of life; manage population growth and preserve the city's identity; and to continue work on a new Rays stadium and historic Gas Plant district redevelopment.
Lopez Estevez is officially launching his campaign with a fundraiser Nov. 9 at Pasghetti, located at 229 62nd Ave. North in St. Pete at 6:30 p.m.
Kriseman, Buckhorn, St. Pete City Council member Copley Gerdes, Miller, Kornell and Shaw are honorary hosts. Sponsors include Johnny Bardine, Michael Heretick, Juan J. Lopez, Marta Estevez, John T. Fox, Kevin Hannigan, Kuleen Shah, David Ali and others. Sponsor hosts contribute the maximum $1,000 to Lopez's campaign. Other suggested buy-ins include advocates at the $500 level, supporter for $250, friend for $100 and student for $25.
Lopez Estevez is the second candidate to file to succeed Montanari. Affordable housing activist Nick Carey joined the race in mid-August. As of the end of September, he had raised more than $11,000.
Lopez Estevez represents a different kind of candidate for the district. Though City Council positions are nonpartisan, political affiliations are often no secret. Montanari is the current board's only Republican.
The district is one of only two in the city with a voter registration advantage for Republicans. The GOP has an advantage of nearly 1,500.
Carey is a progressive who described his motivation to leave a career as a chemist to become a community organizer after becoming radicalized by the murder of George Floyd and Breona Taylor. Carey's political positions are similar to two current City Council members — Richie Floyd, who is a self-described Democratic Socialist, and Brother John Muhammad, who was also an affordable housing activist. It's unlikely that such a progressive candidate would gain traction in a conservative district.
With Lopez Estevez's early endorsers all being relatively mainstream Democrats, it seems clear Estevez is consolidating establishment support in the race. But there is still room for a conservative to run. Restaurateur Pete Boland, a Republican who ran unsuccessfully for Mayor last cycle, is expected to join the race and likely will claim the conservative lane.
The Primary Election is Aug. 20, 2024, with the General Election Nov. 5. Qualifying for the race doesn't begin until June 4, 2024.