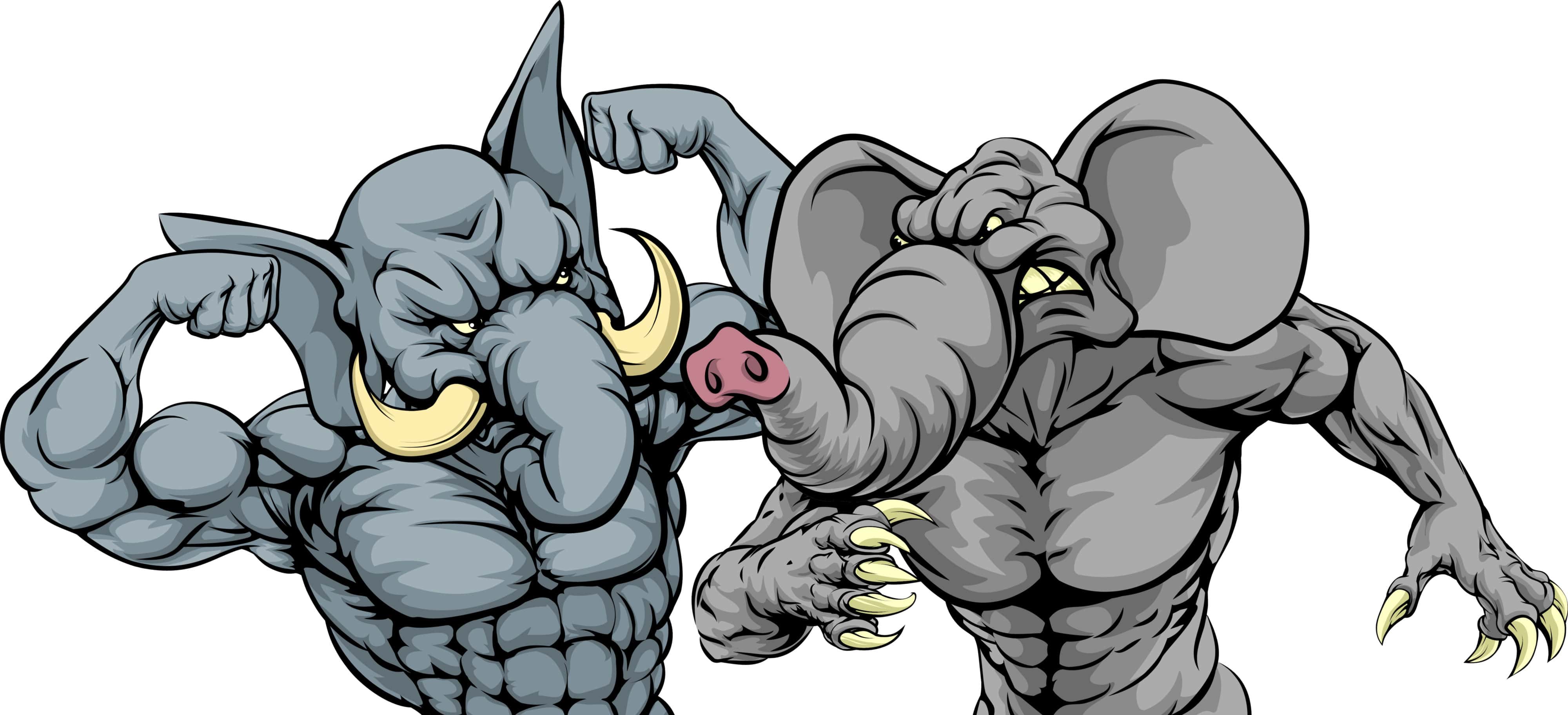 The local chapter of the Florida Republican Assembly started earlier this year has picks for Congress, Sheriff and state Representative. Some are underdogs in their respective races.
A fledgling chapter of a Republican group that puts "voter integrity" at the top of its legislative priorities is weighing in on three Palm Beach County Primary contests.
The Palm Beach County chapter of the Florida Republican Assembly (FRA) launched in January.
The organization claims 35 members. Some of them belong to the more-established Republican Executive Committee (REC) of the Republican Party of Palm Beach County. As a group, however, they are making a decidedly different statement.
For example, Kevin Neal, the Palm Beach County REC Chairman, said his club does not make Primary endorsements. But Jane Justice, President of the FRA Palm Beach County chapter, says the endorsements have a point.
"Our exceptional endorsements reflect our belief in the need for dramatic change to get back to protecting our country," said Justice, who lost a 2022 state House Primary to Republican Rep. Mike Caruso in northern Palm Beach County. "We are truly MAGA and love Donald Trump! He did what every good President would do!"
On Oct. 27, the Ormond Beach-based statewide organization that the Palm Beach County chapter belongs to passed a resolution urging Gov. Ron DeSantis to abandon his presidential campaign and resume his gubernatorial duties.
Getting the nod from the Palm Beach County chapter of the FRA are:
— Dan Franzese, a businessman who won 45% of the 2022 General Election vote against seven-term U.S. Rep. Lois Frankel. He is taking Frankel on again in Florida's 22nd Congressional District. Currently, he's second in raising money in the three-person Republican field. Franzese is lagging Republican Andrew Gutmann, a businessman who briefly gained national headlines as an "anti-woke education activist."
— Sheriff candidate Michael Gauger, who aims to compete in the General Election against his former boss, Sheriff Ric Bradshaw, whom he served under as the Palm Beach County Sheriff's Office No. 2. Bradshaw, a Democrat, is Palm Beach County's longest-serving Sheriff. Before the General Election, though, Gaugher must get by the candidate Bradshaw vanquished in the 2020 General Election. Republican Lauro Diaz was pummeled In the contest against Bradshaw. The incumbent won 65% of the vote.
— House candidate Gabrielle Fox, a psychologist and entrepreneur who has four Primary competitors to get by. The Republican is competing to win House District 94, which Rep. Rick Roth is currently representing. He's running into term limits. In money raised, she has added the least to her campaign among the five-person field.
The Primary election is Aug. 20.
On whether the chapter's endorsees faced a litmus test on whether President Joe Biden won the election, Justice would not answer directly, but spoke of the need for reform.
"The electronic VR (voting record) system of voting is also more than we can afford to pay and absolutely corrupt," she wrote in an email. "The votes go up into an iCloud so the counts are being manipulated across the country. We know the election was stolen in Venezuela in the very same way."