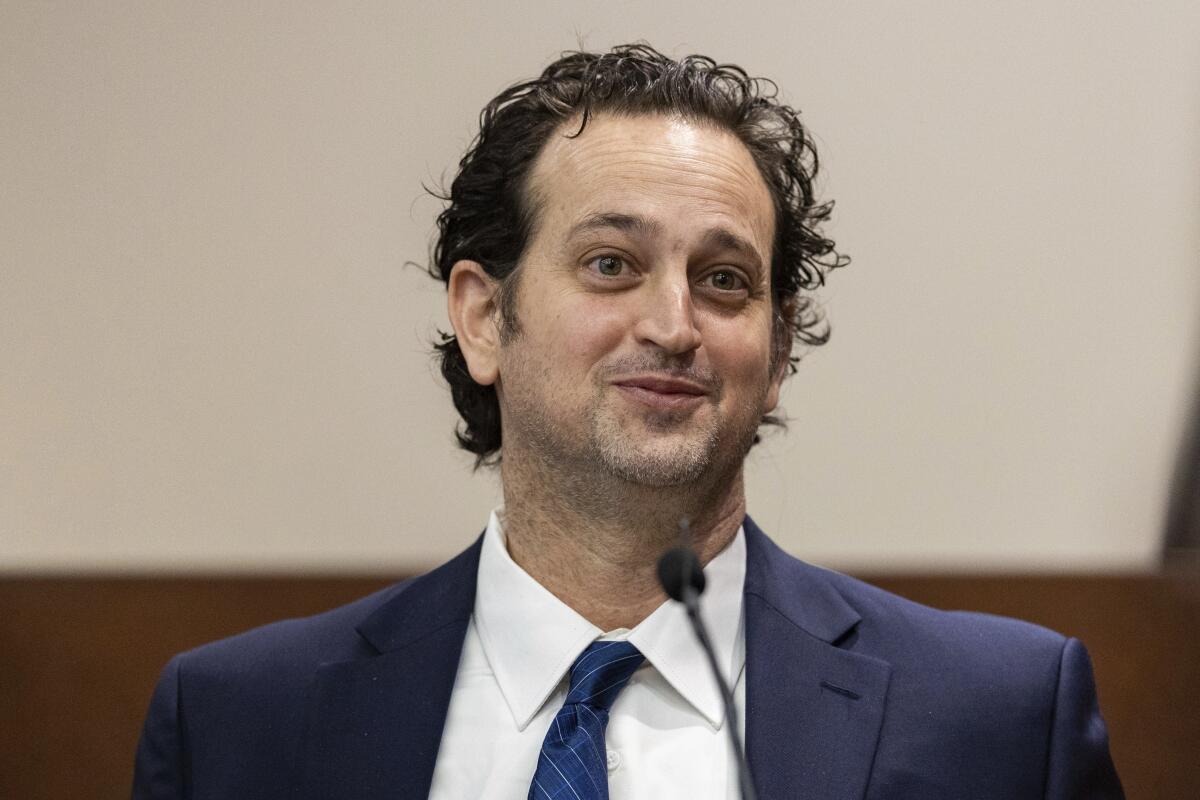 The jurors of Leon County are surely smart and intuitive enough to see through this.
I sat down to write a serious recap of what's happened since Charlie Adelson's trial for the murder of Dan Markel began on Oct. 23.
But one can't write seriously about a defense story that on its face is so beyond absurd that Shift+F7 on the word "absurd" even fails to produce a synonym that captures its irrationality.
So instead, I'll provide readers a plain language recap of how Charlie has tried to talk his way out of mountains of evidence that places him, his mother Donna Adelson, and his sister Wendi Adelson at the center of an alleged 7-person conspiracy to kill his brother-in-law.
First, a few things everyone can agree on: Wendi and Donna were devastated that the court wouldn't let Wendi relocate to South Florida with their sons, away from Markel. Wendi complained constantly about living in Tallahassee, so the family came up with a few (mostly abhorrent) ideas for how they could make it happen. One of these ideas was giving Markel $1 million, split three equal ways, between Charlie, Wendi, and their parents.
Here's where Charlie's story begins to diverge from reality.
He says he "talked too freely" in front of his then-"girlfriend" (in quotation marks because they were never exclusive, and she kept up her relationship with the father of her two children, gangster Sigfredo Garcia) — both about the family's hatred of Markel and the $333,000 he would have given Wendi to help pay Markel off. From there, he says, Katherine "Katie" Magbanua and Garcia cooked the idea, behind Charlie's back, to drive (twice!) to Tallahassee to kill Markel, and then extort Charlie for the $333k.
In Charlie's story, he coughed up $138,000 in stapled cash (also moldy, per Katie, because someone had literally washed it), the night of the murder, and then got the Latin Kings to agree to have him pay off the remaining balance in $3,0000-per-month increments.
If he didn't pay up, he said, gang members would kill him or a member of his family.
Despite having an extremely litigious history in which he willingly went to law enforcement, and despite having deep legal and political connections through a local judge and former state Senator as his sister's Godfather, Charlie kept his mouth shut — until testifying publicly last week.
He didn't talk to the FBI when they approached him, didn't talk after the FBI bumped his mother, didn't talk after Katie and the two gang members got arrested and convicted, didn't talk even as his baby sister was named as a co-conspirator in the murder, and didn't even talk after his own arrest.
The jurors of Leon County are surely smart and intuitive enough to see through this. Stay tuned Monday for how quickly they do …
___
Florida Politics provides ongoing coverage of the Markel murder case, which is drawing international media attention to Florida's capital city. Our reporting draws from sources including contributor Karen Cyphers of Sachs Media, who, with attorney Jason Solomon, advocates with the grassroots group "Justice for Dan" to draw attention to the case and provide analysis relevant to Florida's political, advocacy and legal communities.