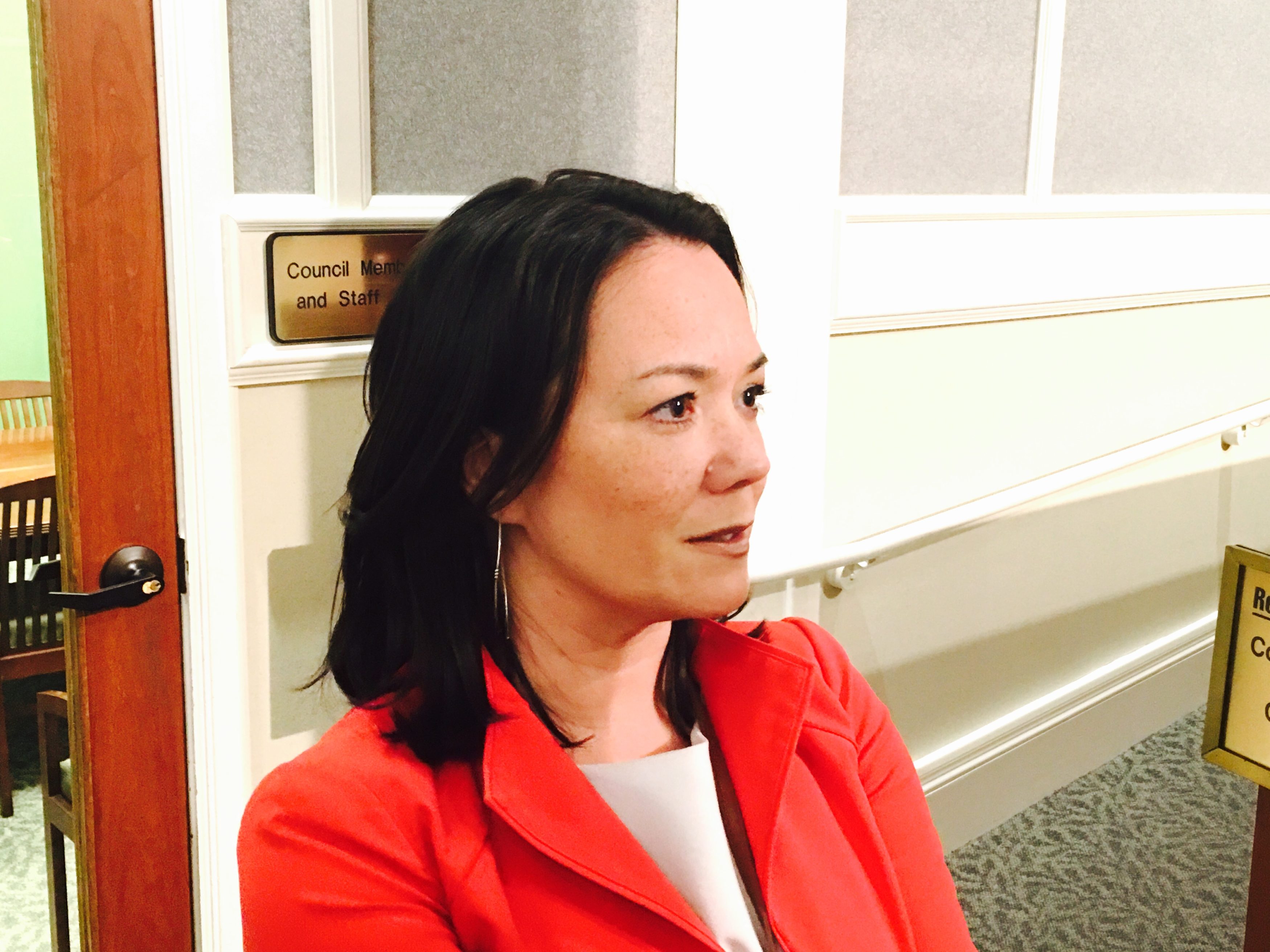 Anna Brosche, a former Council President, ran for Mayor in 2019.
In the latest illustration of political recurrence in Jacksonville, a former City Council President and 2019 mayoral candidate is just one vote and eight days away from confirmation as the city's Chief Financial Officer.
Anna Lopez Brosche, who lost her mayoral challenge to Lenny Curry four years ago, cleared the Rules Committee on Monday by 5-0 vote, setting the stage for a vote by the full Council on Nov. 14.
If the nomination of Brosche clears the full Council, she will have succeeded where previous nominations of former Republican City Council members to major posts by Democratic Mayor Donna Deegan have failed.
Al Ferraro withdrew his nomination to head Neighborhoods this year, and then came Randy DeFoor's subsequent withdrawal from consideration to lead the Office of General Counsel.
Brosche, who is now a Democrat, endorsed Deegan in the mayoral race a day before the General Election. At the time, she cited Deegan refusing to privatize the local utility, JEA, while crediting the former newscaster for running a more positive campaign than did defeated Republican Daniel Davis.
Brosche's selection to the position was announced earlier this year, but she was not able to take the job formally until October due to preexisting commitments with her private sector employer. She is currently the acting head of the Finance and Administration Department.
"I've spent my entire 30-plus year career in the accounting profession, covering roles in accounting, auditing, administration and relationship management," Brosche told the committee Monday.
"I bring unique experience to this role in having served on the City Council, particularly serving multiple years on the finance committee and as its Chair, which will help me be a better service to Mayor Deegan, as well as you and your City Council colleagues."
Her nomination was advanced without any discussion among the committee members, none of whom served when Brosche was on the City Council. The unanimous selection means that the full Council could pass it without discussion, as it will likely be on the Consent Agenda, unless someone pulls it for an individual vote.