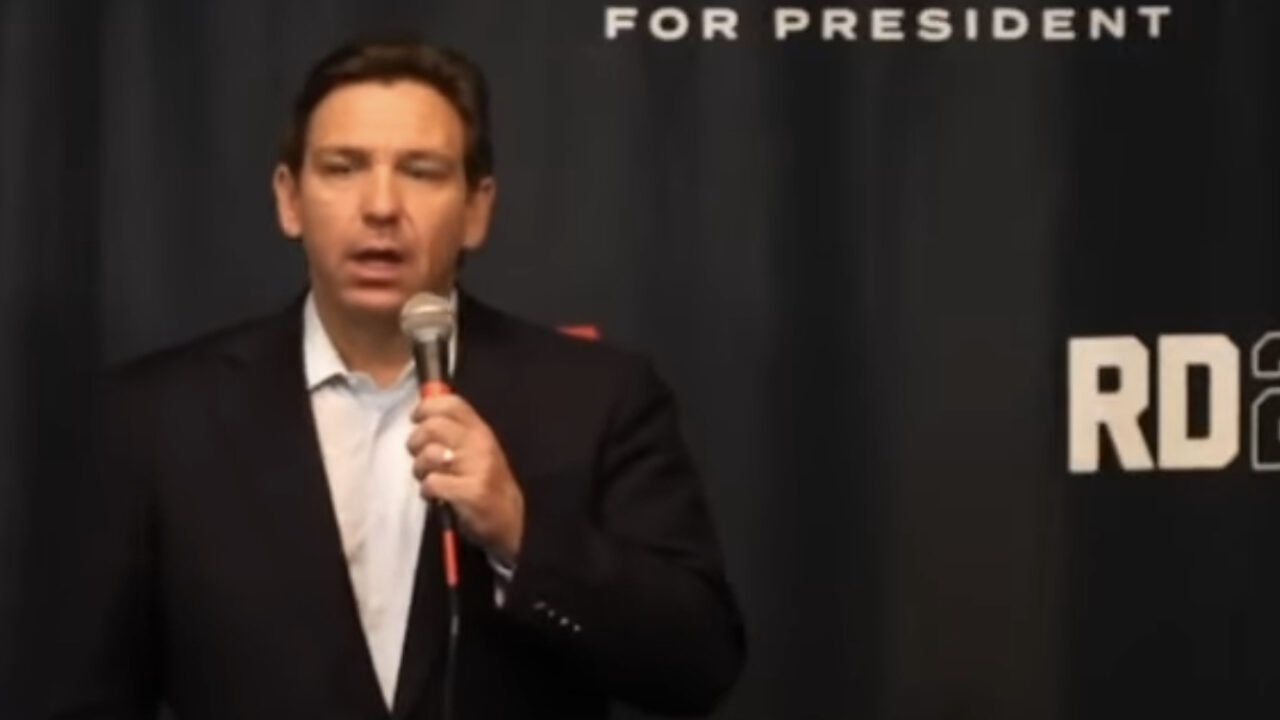 The Governor blames lax immigration policies, says consequences will be felt for 50 years.
Gov. Ron DeSantis isn't exactly equating current anti-Israel and antisemitic demonstrations in Germany to the Adolf Hitler era, but he's not shy in drawing parallels between the Nazi era and now.
During an appearance in Davenport, Iowa, the Republican presidential candidate warned supporters that regarding "what's happening in Europe, you have more antisemitism in Germany than at any time since Adolf Hitler."
"Is that just because the native Germans all of a sudden took a turn? No, it's because of their immigration policies. They've imported a lot of people who are bringing that culture and those views with them," DeSantis contended.
Indeed, he warns that current policy decisions will have far-reaching impacts, saying that "what's going on in Europe, I think is going to cause them problems for the next 50 years."
DeSantis drew parallels to the situation in Europe and those who have suggested the United States could take in "refugees" from Gaza.
"I said we are not going to be bringing in Gaza Strip refugees, particularly by the hundreds of thousands. And people said, 'Well, they're not all members of Hamas,'" DeSantis said.
He then tried knocking down that argument as fallacious.
"Well, first of all, they elected Hamas. Second of all, they were cheering in the streets when these Jews were massacred on Oct. 7. So don't act like they don't support Hamas," DeSantis counseled.
"But even if there are some that don't, the reality is they teach the kids to hate Jews. The textbooks do not have Israel listed on the map. Their goal is the complete destruction of the Jewish state. And so you're going to bring that into our (country). How does that benefit you? Does that benefit your family to be importing like that?"
The Governor also suggested that Arabic states were smart not to allow Palestinian emigration.
"Very few countries are as dumb as we are on some of this stuff. You know, it's like Saudi Arabia, Egypt, Jordan, all them, they're not accepting any Gaza Palestinian Arabs from the Gaza. They're like, 'No, we're not doing it because they're concerned about how that can impact their country.' So they don't even, they don't even contemplate it," DeSantis said.