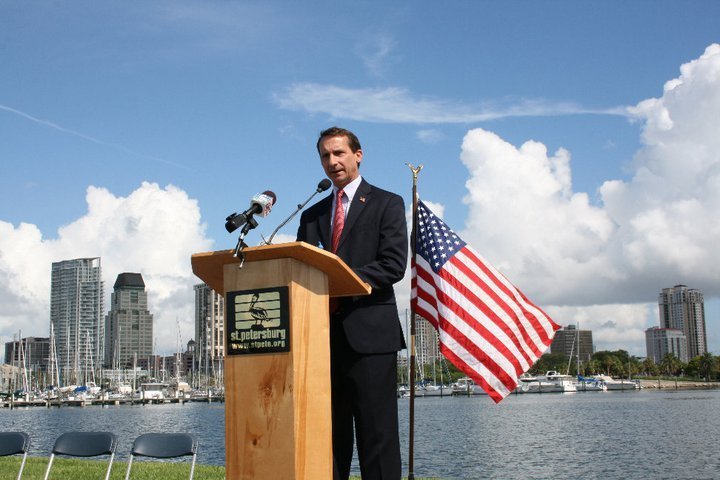 In all, Montanari's host committee includes more than 45 people.
Ed Montanari, a current St. Pete City Council member running for a House seat, will kick off his campaign for House District 60 on Thursday, Nov. 30.
The 5:30 p.m. event will be held at Bascom's Chop House on Ulmerton Road.
Already, Montanari has a long list of hosts for the fundraiser, including Sens. Ed Hooper and Nick DiCeglie; Reps. Linda Chaney and Berny Jacques; Pinellas County Sheriff Bob Gualtieri; Pinellas County Commissioners Dave Eggers, Brian Scott and Chris Latvala; Pinellas County Property Appraiser Mike Twitty; Clearwater Mayor Brian Aungst Sr.; former Clearater Mayor Frank Hibbard; former Sen. Jeff Brandes; former St. Petersburg Mayor Rick Baker; Pinellas County School Board member Stephanie Meyer; and others.
In all, Montanari's host committee includes more than 45 people.
The campaign is soliciting contributions up to $1,000. For contributions greater than that, the campaign is asking donors to cut a check to Montanari's affiliated political committee, Friends of Ed Montanari.
Many of the hosts for the fundraiser have already endorsed Montanari, including Gualtieri, Baker and Meyer.
Montanari is challenging incumbent Democrat Lindsay Cross. The St. Pete Republican is likely an ideal candidate in the battleground district where Democrats carry a slight voter registration advantage with just under 41,000 voters compared to just over 36,000 Republican voters, according to the most recent voter registration data from the Pinellas County Supervisor of Elections.
Montanari is known for his calm demeanor, quiet disposition, thoughtful consideration of policy and moderate approach to governance.
Cross won't be an easy incumbent to defeat. She won her seat in the House by 8 percentage points over GOP candidate Audrey Henson in a year where Republicans were overwhelmingly successful in Florida, leading to supermajorities in both legislative chambers. And like Montanari, Henson was a moderate Republican.
And while Montanari will undoubtedly catch up through a deep well of GOP donors, Cross also has a healthy head start on fundraising, with nearly $108,000 banked since mid-December. Of that, Cross maintains about $94,000. She has another approximately $27,000 in an affiliated political committee, Moving Pinellas Forward.
Montanari officially entered the race on Oct. 13 and has not yet posted any fundraising data. He's proven himself an effective fundraiser, with more than $150,000 banked in his 2019 City Council campaign, a large sum for a local race.
The Republican Party of Florida offered significant support to Henson two years ago in hopes of flipping the seat red — it was formerly held by Democrat Ben Diamond — and is likely to continue that support with Montanari.