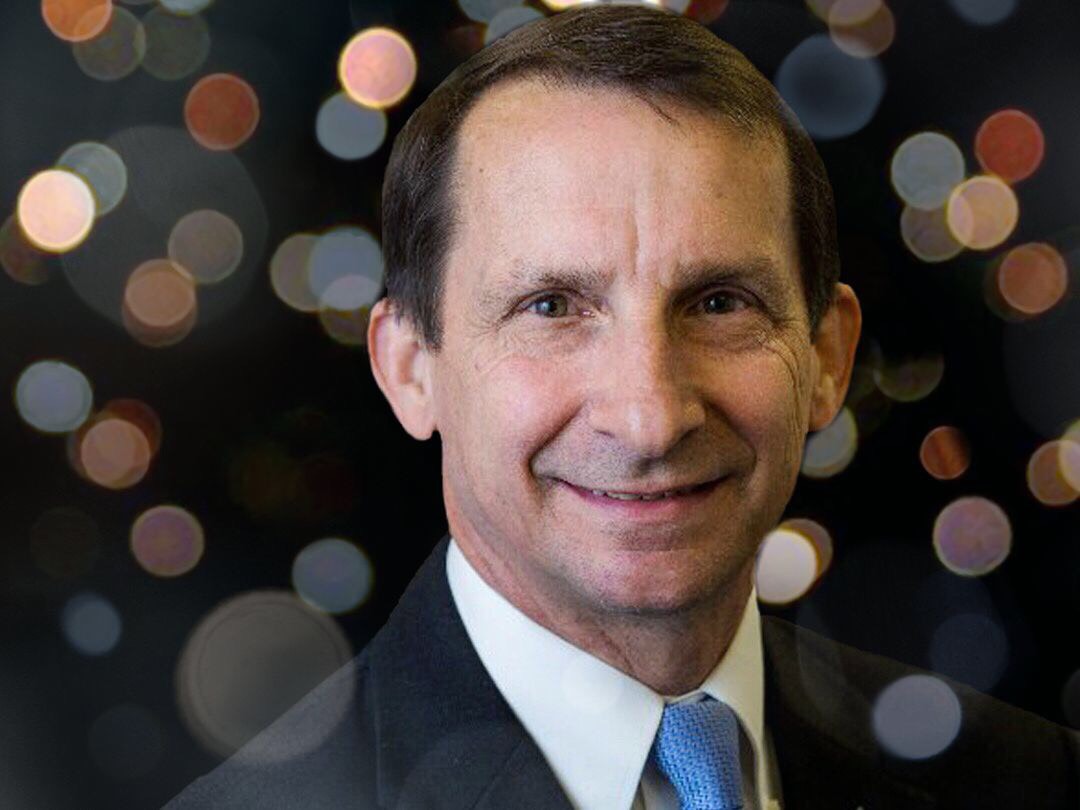 'As a father who raised two kids here in our community, I'm thankful for Stephanie Meyer's commitment to Pinellas students and parents.'
Pinellas County School Board member Stephanie Meyer is endorsing Ed Montanari in the House District 60 race as he seeks to unseat Democratic incumbent Lindsay Cross.
Meyer, a conservative School Board member elected amid a red wave in Pinellas County and across Florida, and as part of a Gov. Ron DeSantis-backed attempt to remake School Boards throughout the state, is a former educator elected in 2022.
"Ed Montanari is the common-sense conservative leader Pinellas residents deserve," Meyer said. "As a School Board member, I know how important it is for parents to have a voice in the classroom. Ed will stand up for parental rights in the State House and ensure our students and teachers have the resources they need to succeed, and that's why he has my endorsement!"
Meyer was elected last year buoyed by endorsements from DeSantis and Moms for Liberty, a controversial group created to support "parental rights" in public schools.
While Meyer holds a nonpartisan position on the School Board, Montanari is running in HD 60 as a Republican. He has served as a St. Pete City Council member since 2016, after being first elected in 2015. Montanari has been known as a moderating voice on the Board and is well-liked for his collegial demeanor.
While Meyer's endorsement may seem on its surface a departure from that method of governance, it is a boon in a partisan election where he will need support from conservatives, many who support Meyer's views on public education.
Montanari touted the endorsement Thursday.
"As a father who raised two kids here in our community, I'm thankful for Stephanie Meyer's commitment to Pinellas students and parents. I look forward to working with her to make sure our schools are safe, transparent, and effective centers for learning," he said.
The St. Pete Republican is likely an ideal candidate in the battleground district where Democrats carry a slight voter registration advantage with just under 41,000 voters compared to just over 36,000 Republican voters, according to the most recent voter registration data from the Pinellas County Supervisor of Elections.
To win, he'll need to rely on historically strong Republican voter turnout, while also courting some crossover appeal from moderate Democrats.
Cross won't be an easy incumbent to defeat. She won her seat in the House by 8 percentage points over GOP candidate Audrey Henson in a year where Republicans were overwhelmingly successful in Florida, leading to supermajorities in both legislative chambers. And like Montanari, Henson was a moderate Republican.
And Cross has a healthy head start on fundraising, with nearly $108,000 banked since mid-December. Of that, Cross maintains about $94,000. She has another approximately $27,000 in an affiliated political committee, Moving Pinellas Forward.
Montanari officially entered the race on Oct. 13 and has not yet posted any fundraising data. But he's proven himself an effective fundraiser, with more than $150,000 banked in his 2019 City Council campaign, a large sum for a local race, signaling he's likely to make quick work of bridging the fundraising gap.
The Republican Party of Florida offered significant support to Henson two years ago in hopes of flipping the seat red — it was formerly held by Democrat Ben Diamond — and is likely to continue that support with Montanari.