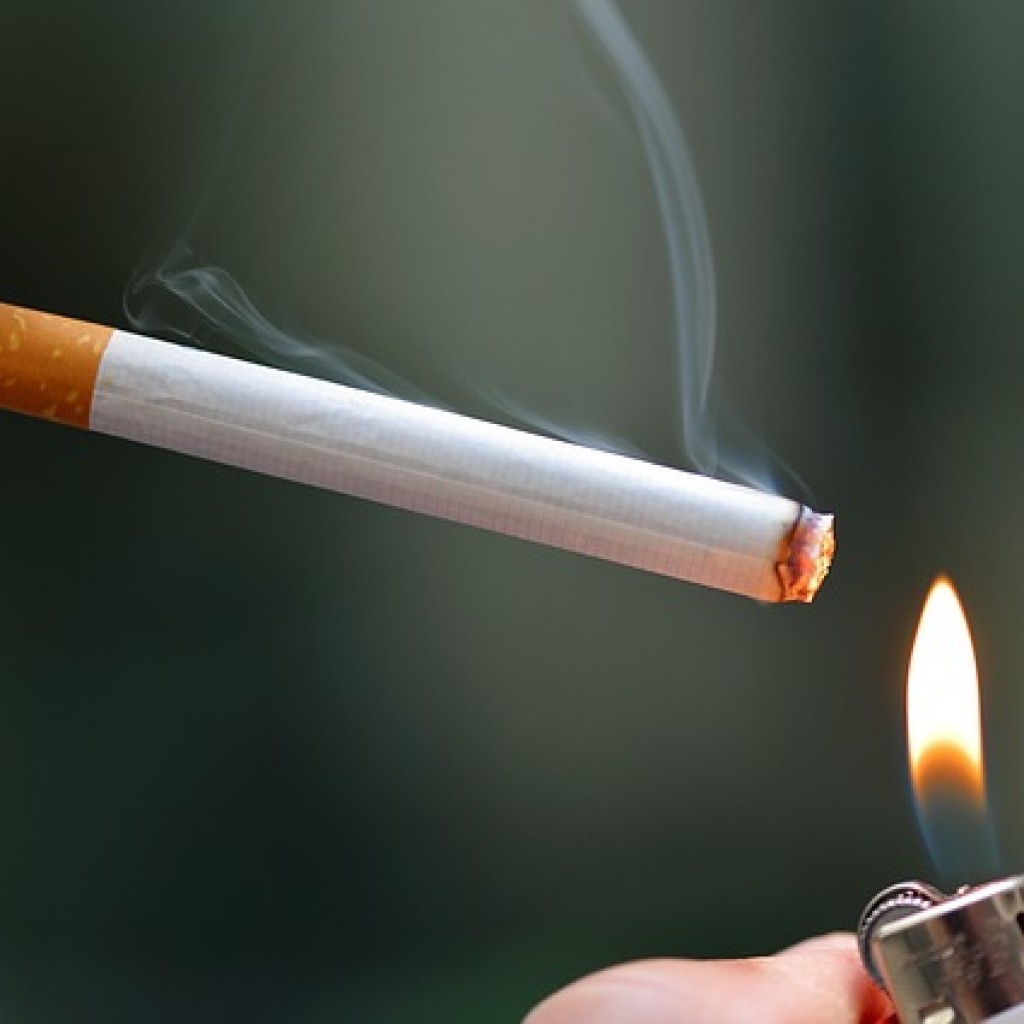 'There have been cases in which Hezbollah and Hamas cells have smuggled cigarettes into the United States to send the revenue overseas.'
According to U.S. Rep. Jared Moskowitz, the Joe Biden administration's potential ban on menthol cigarettes could have some very un-Kool consequences.
The South Florida Democrat and New York Republican U.S. Rep. Andrew Gabarino recently co-signed a letter to Biden urging him to pump the brakes on the proposed Food and Drug Administration, which was forwarded to the White House for final review late last month.
The Congressmen say pulling menthol cigarettes from convenience store shelves could be a boon for the Lebanese terrorist group Hezbollah and, by extension, a danger to Israel, which is currently at war with Hamas, a Palestinian terrorist organization supported by Hezbollah.
"It is well-documented that Hezbollah is a leader in the illicit cigarette trade — not halfway around the world but right here in the Western Hemisphere. There have been cases in which Hezbollah and Hamas cells have smuggled cigarettes into the United States to send the revenue overseas," Moskowitz and Gabarino wrote.
"Given Hezbollah's established cigarette business and its ties to the Mexican drug cartels, we cannot discount the potential for this FDA-proposed rule to open a massive revenue stream for this Hamas-allied foreign terrorist organization."
A Prohibition-esque rise in illicit menthol cigarette sales could endanger the U.S. as well, the Congressman wrote. The pair cited FBI Director Christopher Wray's recent statement that "Hamas and its allies" present a threat to the U.S. homeland "the likes of which we haven't seen since ISIS launched its so-called caliphate several years ago."
The letter continued: "Despite the extent of cigarette smuggling and the use of illicit profits to fuel criminal enterprises, it does not appear any U.S. government agency has considered the threat of this FDA proposal on American security, let alone developed a mitigation plan. It would be concerning to move forward with this rule without considering the potential for foreign terrorist and criminal organizations, such as Hezbollah or Hamas, to generate revenue and fuel their operations in the wake of a ban on menthol cigarettes."
While the link to the Israel-Hamas war is novel, it's not the only complaint about the proposed rule, which has faced criticism from across the political spectrum since it was first revealed shortly after Biden took office.
U.S. Sen. Marco Rubio, a Republican, voiced concerns in July that the ban would create a black market benefiting Mexican cartels and other criminal organizations. Several law enforcement officials have issued similar warnings.
Meanwhile, the American Civil Liberties Union has panned the ban for its potential negative impact on smokers who are Black; about 85% use menthol cigarettes. The ACLU argued that singling out a product with a disproportionately minority customer base could lead to enforcement abuses.
"Time and time again, we see encounters with police over minor offenses — for Daunte Wright it was expired tags, for George Floyd it was using a counterfeit bill, for Eric Garner it was selling loose cigarettes — result in a killing," ACLU senior legislative counsel Aamra Ahmad said in 2021 when the Biden administration began moving forward with the ban.
"There are serious concerns that the ban implemented by the Biden administration will eventually foster an underground market that is sure to trigger criminal penalties which will disproportionately impact people of color and prioritize criminalization over public health and harm reduction."
While a menthol cigarette ban has been in the works for well over a decade, the policy has broad support among health advocacy groups, such as the American Lung Association, which argues that the ban would prevent deaths from tobacco-related diseases.