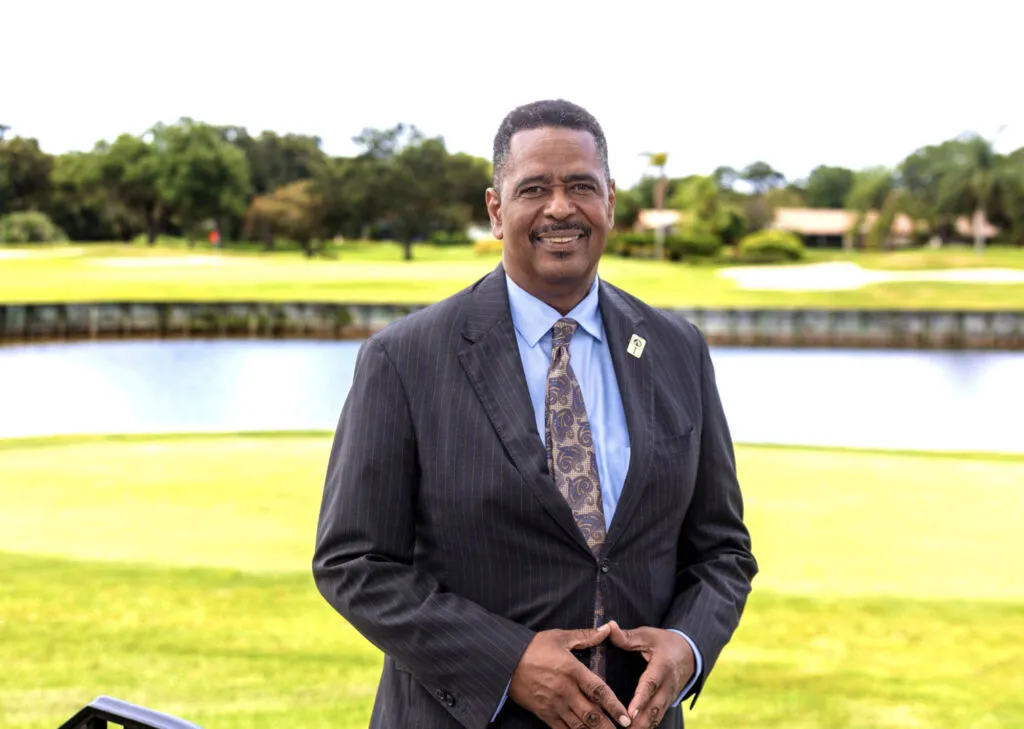 Florida Politics reported allegations of abuse from his former wife's divorce filing in 1986.
Ahead of a formal Senate campaign launch, businessman Stanley Campbell addressed a Florida Politics report on prior domestic abuse allegations.
In an email blast to supporters, the Palm City Democrat dismissed the reporting, based on allegations made by ex-wife Ethel Rowlett when she filed for divorce in 1986, as a distortion of the truth.
"I refuse to remain silent while attempts are made to rewrite the story of two divorced parents who came together to raise two incredible African American men," Campbell wrote.
Maryland court records show a warrant was served on Campbell in December 1985 for two counts of misdemeanor battery. Rowlett's legal filing seeking a divorce shows she left the family home the same day and said Campbell had caused "injury to her body and mind" and had "harassed, humiliated and degraded her in the presence of her acquaintances, friends and family." The couple had a son born the following May.
While Campbell said no one reached out to him about the story, Florida Politics contacted his Senate campaign and received no response.
Campbell's email suggests he and his ex-wife reconciled enough to co-parent. Campbell said the reporting misrepresented Rowlett's words.
But he suggested the presentation of accusations perpetuated "age-old stereotypes against Black men" who are "prone to violence." He compared the reporting to attacks against former President Barack Obama, America's first Black President, and to the murder of Emmett Till.
"This narrative is not new, however it remains disheartening to see that we still grapple with the same prejudices that have plagued our nation for decades," the email blast states. "It has been 15 years since President Obama was labeled as not really American, had his Ivy League achievements scrutinized, and was accused of 'pallin' around with terrorists.' It has been nearly seven decades since the whispers and accusations leveraged against a fourteen-year-old boy in Mississippi led to a mob torturing and lynching him. It is sad for us to still be at this place in our national discourse; where a lasting marriage and a thriving Black family are trivialized."
The email notes his 35-year marriage to current wife Cheryl Campbell a U.S. Department of Health and Human Services Assistant Secretary in President Joe Biden's administration.
He also suggested the reporting intended to cast aspersions on his own financial accomplishments. The article noted recently settled lawsuits involving his business, Eagle Force Associates, which built hardware in airport scanners and software used to detect Medicare fraud. He declares himself as the most experienced candidate in the race, where he's challenging Republican incumbent U.S. Sen. Rick Scott and faces former U.S. Rep. Debbie Mucarsel-Powell in a Democratic Primary.
"As someone with the highest level of security clearance from the Department of Defense, clearance from the U.S. State Department, the United States Secret Service, and Scotland Yard, I want to assure you that any credible issues from my past would have been discovered by now," Campbell wrote. "I am proud of my family, our achievements, and my journey from Liberty City, Florida, to serving on missions for international dignitaries and our military. The attempts to overshadow decades of marriage and 50 years of experience in business,  healthcare, defense, job creation and affordable housing are futile."