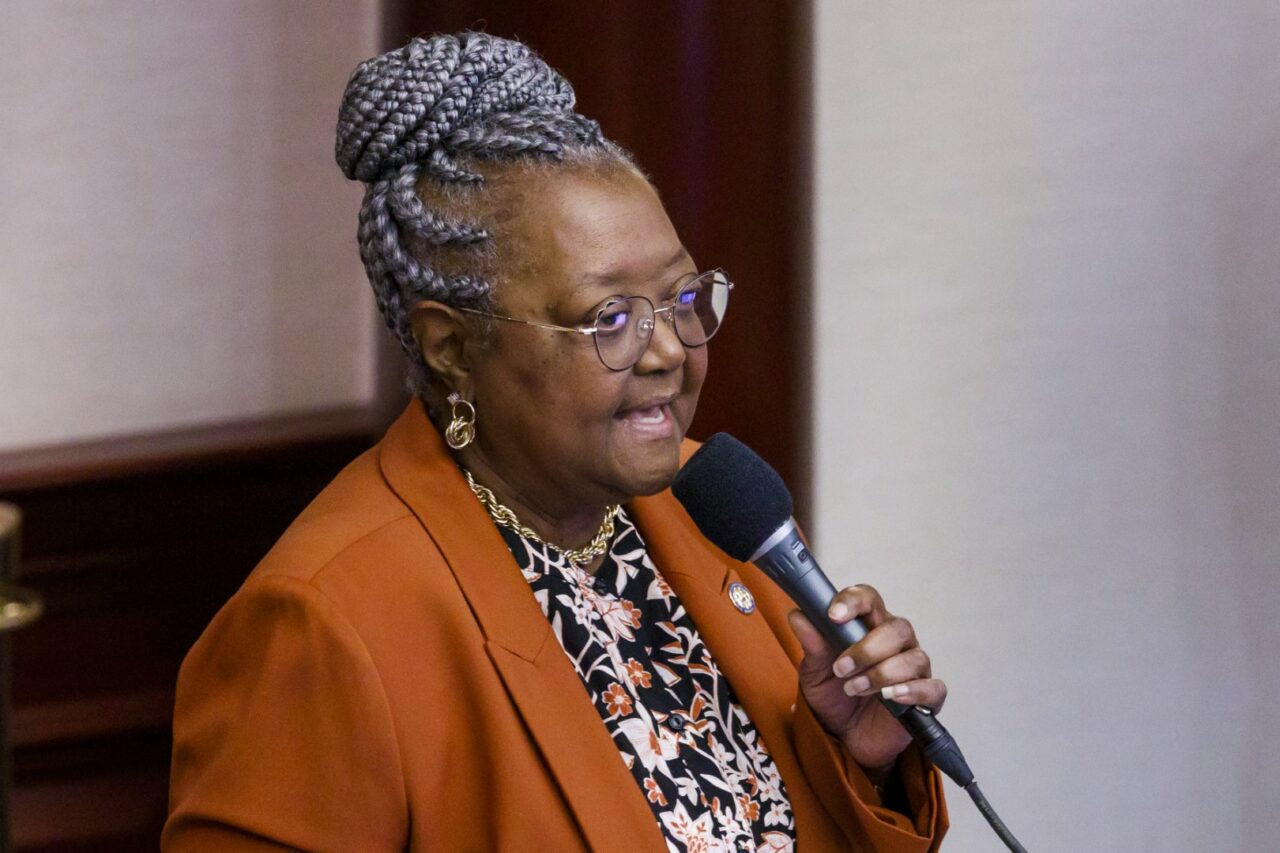 'These women had their constitutional rights violated.'
Gainesville Rep. Yvonne Hinson is again trying to bring additional accountability to a Florida women's prison where a federal investigation revealed "notorious acts of sexual abuse, including rape, against prisoners."
This time, she's enlisting Miami Gardens Sen. Shevrin Jones, a fellow Democrat and prison reform advocate, in her effort to get guards there outfitted with body cameras.
The Ocala prison in question, Lowell Correctional Institution, was the subject of a U.S. Department of Justice (DOJ) probe from 2018-2020. Investigators concluded that the prison repeatedly failed to prevent the rape and violent mistreatment of inmates, who remained at "substantial risk of serious harm because existing systems discourage prisoners from reporting, (detecting and effectively deterring) sexual abuse."
The horrifying, 36-page report was published in December 2020, more than five years after a Miami Herald investigation called attention to problems at Lowell, Florida's oldest and largest women's penitentiary. It made mention of a 2019 incident in which a lieutenant at the prison "accused repeatedly of sexually abusing multiple prisoners" allegedly slammed inmate Cheryl Weimar to the concrete floor and kicked her, leaving her paralyzed with a broken neck.
"In August 2020, (the Florida Department of Corrections) settled a lawsuit related to the prisoner's paralysis for $4.65 million," the report said.
"As part of that case, a former prisoner who recently had been released from Lowell testified under oath that this lieutenant threatened 'to put you under investigation and take your gain time' if you did not 'take care of him,' which the prisoner understood to mean 'oral or regular sex.'"
DOJ personnel wrote 22 times about how "inadequate" camera surveillance enabled the abusive guards and staff. So, in early 2021, Hinson and Miami Democratic Sen. Annette Taddeo filed twin bills to create a three-year pilot program requiring all correctional officers there to wear body cameras.
"We must be clear," Hinson said in a statement at the time. "These women had their constitutional rights violated. My office will continue to apply pressure and ensure that these women are protected and are treated with dignity."
The measures died without a hearing. Now they're back.
The bills from Jones and Hinson (SB 108, HB 391) would require each correctional officer at Lowell to wear a body camera while on duty from July 1, 2024, to June 30, 2027. The Florida Department of Corrections (DOC) would have to establish policies and procedures for the cameras' "proper use, maintenance, and storage," including the storage of recordings.
Those guidelines would have to include general use, maintenance and storage standards; any limitations on prisoner-related interactions while the cameras are in use; and a provision allowing guards to review their footage before writing or providing a report on events the cameras record.
That last requirement may be suspended in cases where guards need to report an issue in a timely manner to secure an active crime scene or identify suspects or witnesses.
The DOC would be responsible for upholding these standards. It would also be tasked with retaining all audio and video recordings and performing periodic reviews to "ensure conformity" with agency policies.
On June 30, 2025, the DOC would have to submit a report to the Governor, Senate President, House Speaker and the minority leaders of the House and Senate detailing the program's operations in the previous year.
The report, at minimum, would have to include findings based on reviews of incidents at Lowell and how helpful the body cameras were, proposals for changes to existing policies and procedures, and other pertinent information.
"With the rise in incidents in our jails," Jones told Florida Politics, "it is only right that levels of accountability are put in place for the safety of those incarcerated and our correctional officers."