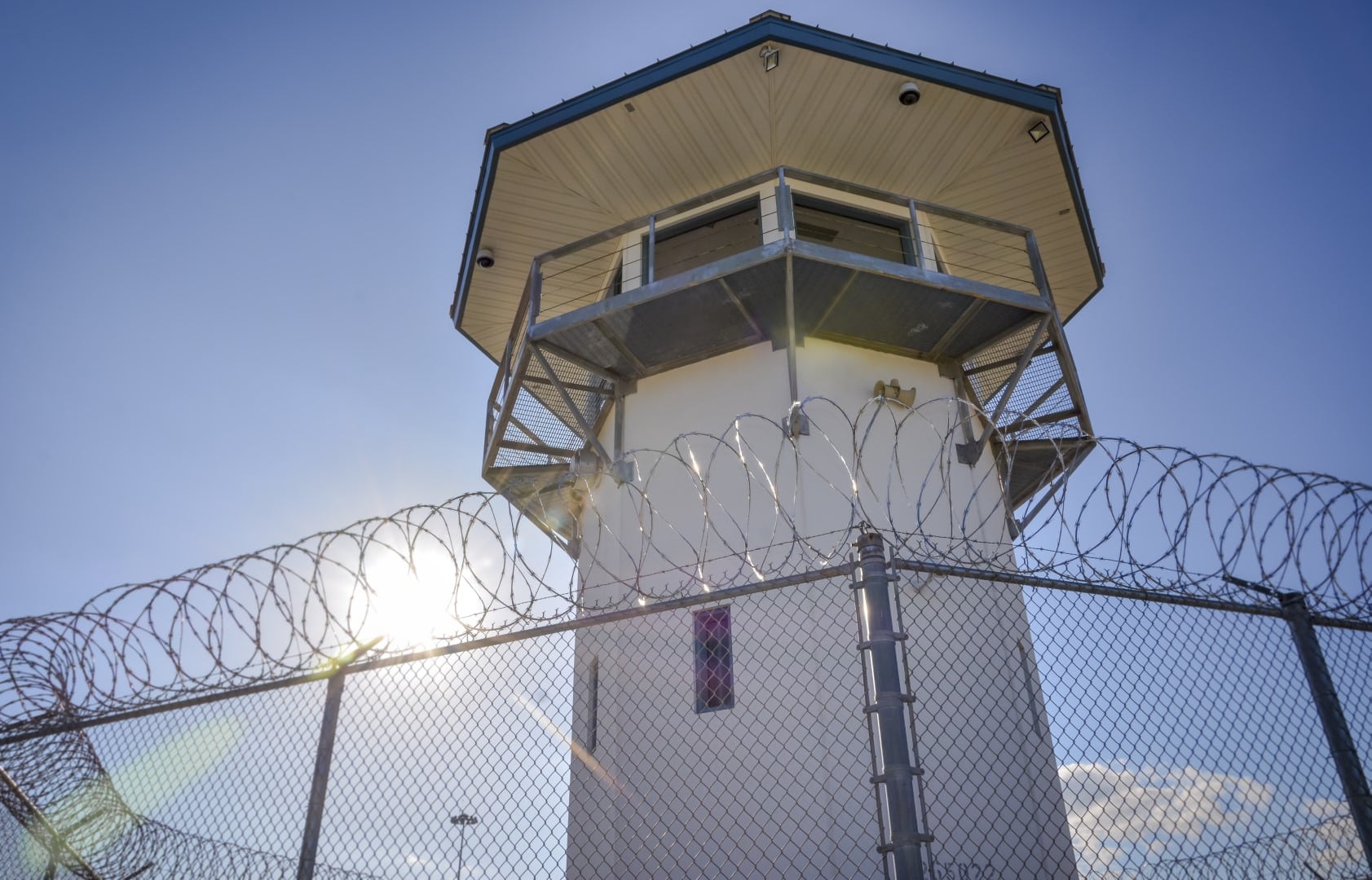 'We've never seen morale this high.'
Salary increases, hiring incentives and internal efforts to boost employee confidence are paying off for the Department of Corrections (DOC), according to Secretary Ricky Dixon.
Correctional officer vacancies are bordering on pre-COVID levels, he said, due in large part to "historic" increases to officer salaries and $5,000 hiring and retention bonuses for guards in hard-to-fill locations.
That's not to say there aren't "geographical problems" that still need addressing, he told members of the House Justice Appropriations Subcommittee. But things are moving in the right direction, and people across the Department are feeling it.
"We've never seen morale this high," said Dixon, who took over the Department in February 2022. "We've got something special going on right now."
DOC has 23,692 employees, of which 18,967 are authorized security personnel responsible for overseeing, protecting and handling a prison population of more than 85,500 inmates.
Officer vacancies systemwide are at about 15.5%, just over 1 percentage point higher than a pre-pandemic low in July 2019 and markedly lower than in March 2022, when a third of all guard positions needed filling.
A nearly $5,000-per-officer raise in December 2021, followed by an almost $3,000 pay increase the following July pushed that number down. Open officer positions continued to be filled steadily through and beyond July 2023, when lawmakers approved hiking salaries to $45,760 on average.
"We're moving in the right direction," Dixon said, but added that some areas in the state are "still struggling" to meet staffing needs.
The two problem areas are North Florida and the Panhandle, largely rural regions where the 15 prisons in each are running at 18% and 19% deficits in guards, respectively. The lack of manpower led to dorm closures, which in turn pushed problems onto facilities elsewhere.
"What that's resulted in is we've had to … overcompress the prisons in the south, making them more dangerous and volatile," he said.
Heat also contributes to prisoner unruliness, as Florida Politics detailed last month. At least 740 air-conditioned beds at Franklin Correctional Institution in North Florida sat unused due to understaffing, while prisoners remained in overcrowded facilities southward without climate-controlled cells — some of which may have exceeded 115 degrees during the summer.
Staffing is best in Central Florida, where among 12 institutions the vacancy rate is lower than 3.5%.
South and Southwest Florida, which have seven state penitentiaries between them, have a combined 10.4% vacancy rate. That's mainly due to two outliers, Hardee Correctional Institution and Okeechobee Correctional Institution, which "much like the Panhandle are in rural areas," Dixon said.
Asked by Miramar Rep. Tom Fabricio to elaborate, Dixon explained that hiring and retaining officers in sparsely populated areas is tougher because of a lower "application flow," but it's also because of the inmates there.
"Those are both pretty tough prisons," he said. "We do find disparity or a difference in staffing our lower-custody prisons versus our higher-custody prisons. Those two mentioned are pretty tough population types, so our turnover rate there is pretty significant."