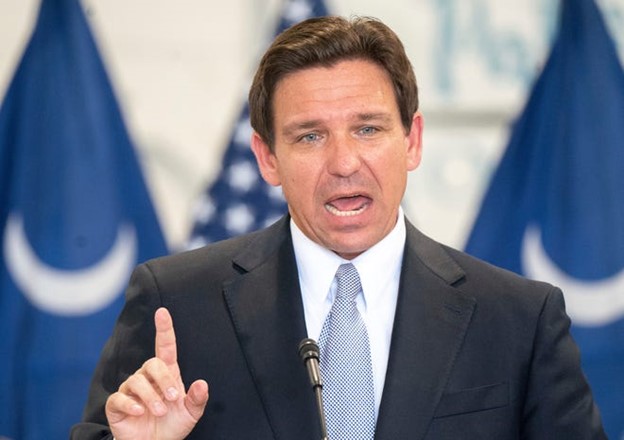 'The city, it's not well kept.'
Gov. Ron DeSantis may or may not ever get to do a travelogue of Israel, but based on comments Friday, there is one place he likely won't compliment much.
During remarks to the 2023 Presidential Thanksgiving FAMiLY Forum in Iowa, the Florida Governor talked about his trip to Bethlehem, which is administered by the Palestinian Authority, and how the municipality wasn't up to the standards of cities controlled by Israelis.
"In fact, Bethlehem is controlled by the Palestinian Arabs. And so there, there's a church where you can go where they, they say, is where Christ was born."
"And it's a beautiful church. But (when) you walk out, first of all, it's like a pigsty. The city, it's not well-kept. And then they built this massive mosque right in front of it to like tower over it," DeSantis commented.
The Governor seems to be referring to Omar Ibn Al Khattab, which is the sole mosque in Bethlehem's Old City, opposite the Church of the Nativity.
Lonely Planet notes it "was built in 1860 on land granted by the Greek Orthodox Church in honor of Omar, the Prophet Muhammad's father-in-law, who in 637 took Jerusalem from the flagging Byzantines and then stopped for prayer at the Christian Church of the Nativity."
The Pact of Omar declared it would forever be a Christian place of worship.
The Governor also argued that "if Israel (were) not in charge of those sites, you would not have the freedom to go celebrate at any of those sites" because "the Arabs would not allow that," and in that context, "the Israelis are caretakers of the most important history that we have."