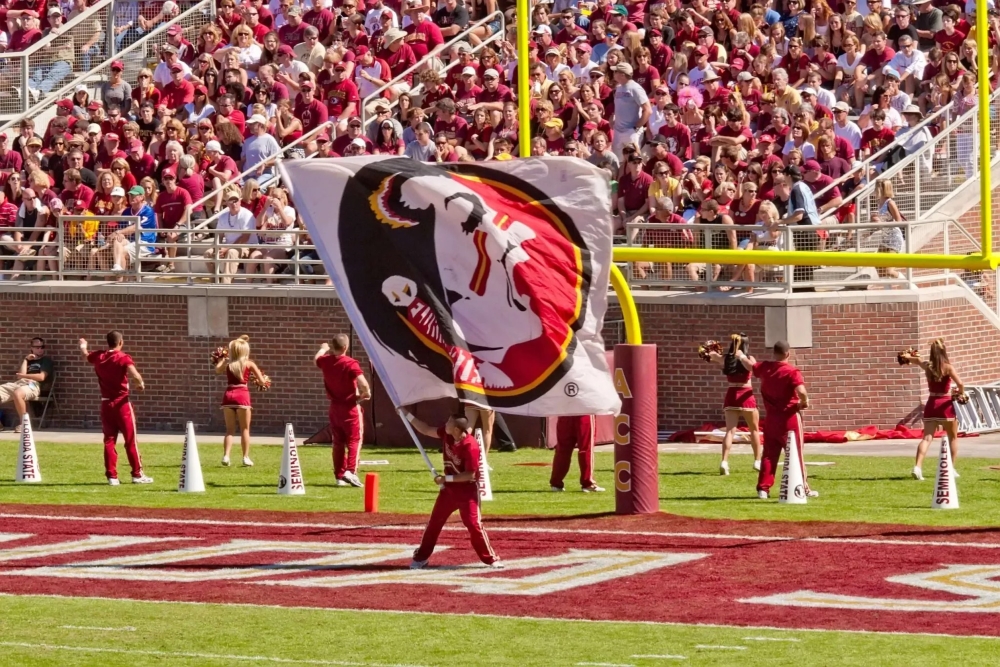 'He knows how to ask for the odds.'
Florida's First Son seems to have an uncanny understanding of college sports and gambling lines, particularly for a five-year-old.
During a press gaggle in Iowa, Ron DeSantis revealed that young Mason was miffed about Siri saying the Florida State Seminoles' laugher against North Alabama on Saturday is a "toss-up."
"He was very upset because he knows how to ask for the odds on Siri," DeSantis said. "North Alabama and Florida State, apparently there's not a line. And so, Siri is saying it's a toss-up."
The footage was posted to social media by reporter Hannah Knowles.
Siri appears to have misled Mason.
Odds Shark has the Seminoles favored by 48.5 points, with an over/under of 58.5.
Ron DeSantis has previously spoken to Mason's preternatural interest in betting lines.
DeSantis told a rally crowd in New Hampshire that Mason "has been going back and forth with Gov. Chris Sununu about this Patriots-Dolphins game and he's very excited about the Dolphins.
"And so, on the way over here," DeSantis said. "he grabs my wife's phone; he knows how to do Siri on the iPhone. He asked Siri, who's supposed to win the Dolphins versus the Patriots? And Siri said the Dolphins are favored by 9.5 points to which Mason responded: 'Gov. Sununu is going to be really sad when he hears that the Patriots may lose.'"
Indeed, Miami won by two touchdowns, covering the spread and likely disappointing the Granite State chief executive.